Osprey's F-14 Tomcat Units of Operation Enduring Freedom
will be available online from Sq
uadron.com
Osprey Publishing has supplied information about this new title by Tony Holmes, due for release in February 2008:
---
At the forefront of the Global War on Terror from the very start, the venerable F-14 Tomcat led the first manned air strikes on Afghanistan in October 2001. Flying from aircraft carriers cruising in the Northern Arabian Sea off the coast of Pakistan, naval aviators flew their Grumman fighter-bombers on six- to eight-hour missions in support of Special Forces and Northern Alliance fighters engaging the Taleban and al-Qaeda.

This volume is the first of its kind to be published on the Tomcat's exploits in Operation Enduring Freedom, and it covers every squadron committed to the campaign from September 2001 through to November 2003, when the last F-14s patrolled Afghan skies.
Profusely illustrated with rare frontline photography taken by the naval aviators themselves and 36 specially commissioned colour artworks, this volume also features the combat experiences of more than 30 pilots and radar intercept officers who conducted LGB strikes, strafing attacks, FAC(A) sorties, TARPS missions and bomber and transport escort missions.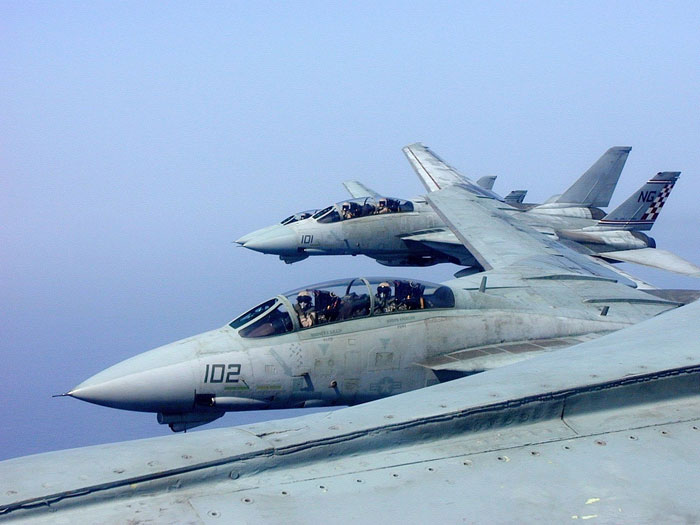 Click the thumbnails below to view larger image:
[../../../photogallery/photo00016476/real.htm]
---
Preview Text and Images Copyright © 2007 by Osprey Publishing
Page Created 06 November 2007
Last updated 24 December, 2007
Back to HyperScale Main Page