Czech Master Resin's 1/72 scale
Pratt-Read LNE-1
by Mark Davies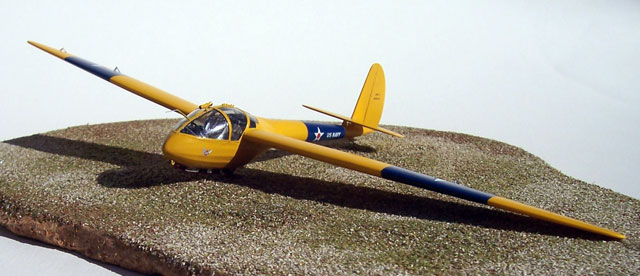 Pratt-Read LNE-1

Czech Master Resin's Pratt-Read LNE-1 is available online from Squadron
The Pratt-Read LNE-1 was produced to a US Navy contract for 100 training gliders. The intention was to train navy and marine glider pilots for glider-borne assaults in the Pacific theatre. The idea was dropped when it was realised that such operations would generally prove impracticable due to terrain considerations.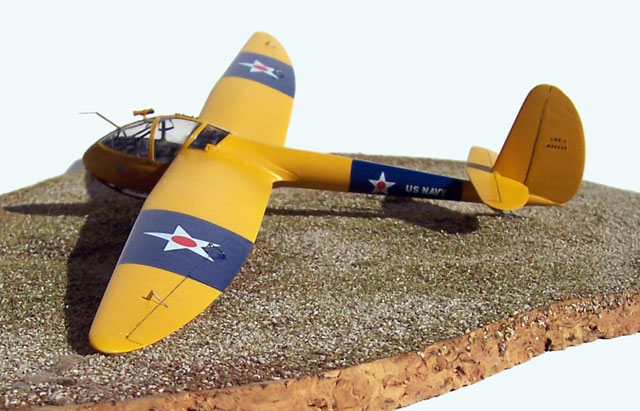 73 LNE-1's were re-assigned to the USAAF and designated TG-32, but then put into storage. Many of these were subsequently sold into private hands through the Reconstruction Finance Corporation.
CMR has a wide range of wide range of sporting and training gliders (see http://www.cmrmodels.co.uk/page/1-72scale_gliders.html), and I have built several as I feel they add some interest to a display cabinet of predominantly military models.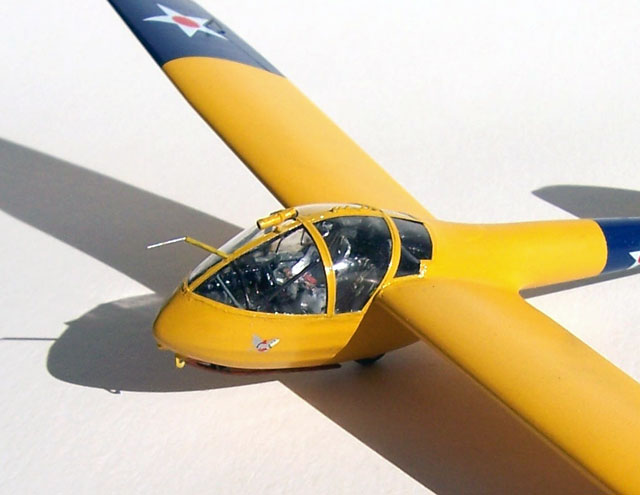 The LNE-1 is one of CMR's more sophisticated glider kits with pre-painted photo-etch details, laser cut canopy masks by Eduard, some very fine resin details, photo-walkaround and three colour scheme options.
The kit itself is very easy to build, and despite what many might think, you do not need to resort to drilling holes in wing roots and reinforcing with wire etc.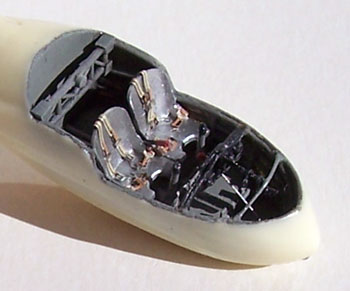 The most difficult part I found was made so through my own error. CMR supplies a photo-etch frame to go on the inside of the canopy. This needs to be curved and shaped to fit the inside canopy contours. I have heard of heating photo-etch to make it more malleable, so I thought I'd try it.
Unfortunately I over-heated the thin part in the candle flame and melted through the brass!
My solution was to make the framing from thin lead wire obtained from a fishing tackle shop.
The only other constructional challenge is the acetate canopy. It's not so much difficult as demanding of patience and real care to make small trimming adjustments with constant checking for fit.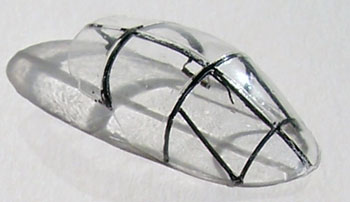 Fortunately CMR always provides two canopies, allowing a spare as practice or insurance depending how you look at it.
This was a most enjoyable build of a very attractive glider. The kit sets high standards of fit and detail, and is very well provisioned in terms of the latest trends like pre-coloured photo-etch and laser-cut masking.
---
Model, Images and Text Copyright © 2008 by Mark Davies
Page Created 13 August, 2008
Last Updated 14 August, 2008
Back to HyperScale Main Page