Summary

Catalogue Number:

Afterburner Decals AD 48-032 - VFA-102 Diamondbacks

Scale:

1/48

Contents and Media:

Waterslide decals plus instructions and notes

Price:

Review Type:

FirstLook

Advantages:

Comprehensive sheet; unique subjects; outstanding support material; stencil markings a'plenty.

Disadvantages:

Recommendation:

Recommended
Reviewed by Rodger Kelly


HyperScale is proudly supported by Squadron
AD-48-032 VFA-102 Diamondbacks 2005-2007 is amongst the latest batch of releases from Scott Brown and his crew at Afterburner Decals. If you are a fan of US Naval aviation you will be impressed!
On the sheet are markings for six different F/A-18F Super Hornets of VFA-102 Diamondbacks covering the years 2005 to 2007.
The Diamondbacks are a part of Carrier Air Wing and fly from the USS Kitty Hawk when afloat. Ashore, they operate from Naval Air Facility Atsugi in Japan.
All of the aircraft on the sheet bear the standard Super Hornet tactical paint scheme (TPS) of Federal Standard (FS) 36320 dark ghost grey over FS 36375 light ghost grey.
Details of each option are as follows:
Boeing F/A-18F Super Hornet, Bureau number 165894 modex 100 from 2007. September of 2007. The CAG Bird, she wears full colour national insignia and squadron markings consisting of red vertical stabilisers with a chord wise white band (with two red diamonds), a red spine (with six white diamonds), red and white diamond "sash" across her nose and centre external fuel tank. Her air wing indicators on her rudders (NF) are in stylised form in white whilst her unit designators (VFA-102) are in red. Her vertical stabilisers wear a full colour squadron's insignia of a red and white diamondback rattle snake coiled around a globe of the world on a white diamond shaped background.
Boeing F/A-18F Super Hornet, Bureau number 165882 modex 102 from 2007. The "Heritage Jet" flown by VFA-102's Commanding Officer. In similar markings as the CAG Bird except that her vertical stabilisers are light ghost grey and wear a solid red fincap. National insignia are in full colour as well as the squadron logos and "sashes". The unit designator, air wing indicators and modex (102) are black with a thin red outline.
Boeing F/A-18F Super Hornet, Bureau number 165887 modex 105 from 2007. A line bird. All of 105's markings are in lo-viz greys and black. Interestingly, her air wing indicators are plain rather than stylised.
Boeing F/A-18F Super Hornet, Bureau number 165892 modex 112 from 2007. Another line bird with lo viz markings.
Boeing F/A-18F Super Hornet, Bureau number 165890 modex 114 from 2007. Yet another line bird with all lo viz markings.
Boeing F/A-18F Super Hornet, Bureau number 165888 modex 106 from 2005. A line bird with lo viz markings. Note however that the markings are in a darker grey than her other line bird sisters and her air wing indicators are stylised.
The decals have been printed in Italy by Cartograf and are quite exquisite indeed. There are two sheets in the release, a standard sized one that carries the majority of markings as well a smaller one that carries the majority of the air and ground crew names as well as the modex. There appears to be two sets of comprehensive stencil data included on the main sheet and this includes the thermal blankets for the spine, forward chine walkways, slime lights and the myriad no-step, no-push warnings. The tiny white squares on the bottom of the sheet are for the inside of the burner cans.
As far as how many kits you can decal from this sheet goes, you are limited to two (only two sets of stencil data). You can build either the CAG Bird or the Heritage Jet as well as any one of the line birds. However, as you get two sets of full colour unit insignia for the vertical stabilisers as well as both styles of airwing indicators all you need to do is find another full colour "sash" and another set of full colour national insignia from elsewhere and you can do both jets. As for lo viz jets, you can build either of the third, forth or fifth options as well as the final option as the final option has unique dark grey markings.
Pretty good from one decal sheet as far as I am concerned. As stated above, the printing is perfect. Every thing is clear, sharp and in perfect register including the thin red and white diamonds on the squadron insignia. A set of intake cover markings are also included. Should you opt to use them you will have to scratch build these covers for yourself or purchase a pair of aftermarket ones from Steel Beach as they are not provided in the kit.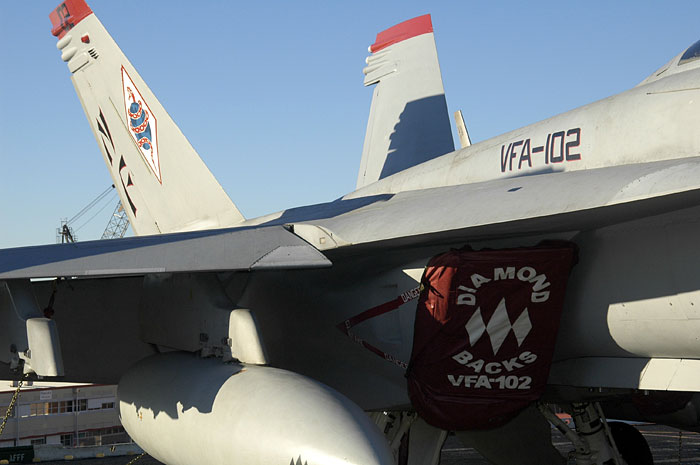 The small grey (two types) and pair of red diamonds on the top of the main sheet below the red line are for the outboard external fuel tanks – these are not shown on the placement guide.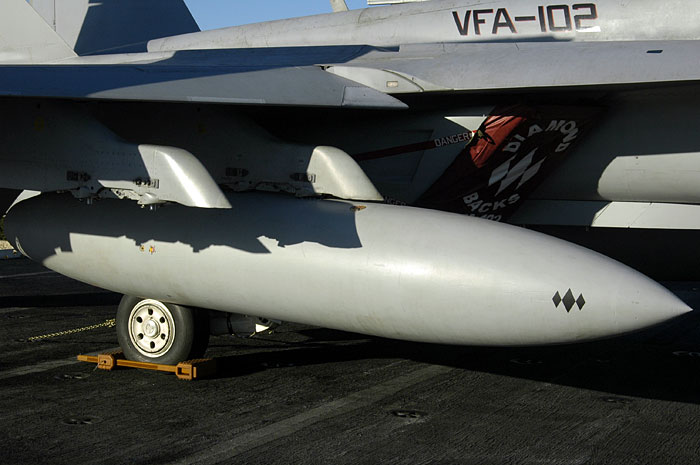 The support material that accompanies Afterburner Decals sheets is really first class and the ones in this set are no exception. You are given two glossy A-4 sized sheets that carry left hand side profiles of each option as well as generic upper and lower plan views, all in full colour. Stencil data placement is guided by left and right hand side views as well as upper and lower plan views in simple black and white line drawings.
The support material and the decal sheets come packed in a clear plastic zip-loc bag.
The decals are sized to fit the Hasegawa kit.
As a norm, Afterburner Decals website at http://www.afterburnerdecals.com/ carries a link to images of the one-to-one-scale examples from which these decals were referenced. At the time of writing this review that link has yet to be activated but I am sure that it will be done in the not too distant future. In the meantime you can take a look at the attached pics that were taken aboard the USS Kitty Hawk when it visited Sydney, New South Wales in Australia in July of 2007.
Thanks to Afterburner Decals for the review sample.
---
Postscript
VFA-102 is no stranger to the shores of Australia. They visited Sydney and Brisbane in 2007 as a part of CVW 5 aboard the USS Kitty Hawk in July. Their CAG Bird and their Heritage Jet also visited the 2007 Avalon Air Show and put on spirited displays several times a day for the week-long show.
---
Review Copyright © 2008 by Rodger Kelly
Reference Photos Copyright © 2008 by Brett Green
This Page Created on 23 May, 2008
Last updated 24 May, 2008
Back to HyperScale Main Page
Back to Reviews Page