S u m m a r y

Title and Author:

USAF Prototype Jet Fighters compiled by Tony Landis and Dennis Jenkins. Published by Specialty Press

Media:

Soft Cover, 108 pages

ISBN:

9781580071376

Price:

Review Type:

First Read

Advantages:

A well put together book covering many interesting subjects

Disadvantages:

None noted

Conclusion:

As a scrapbook and compilation, a very interesting work covering a wide span of the history of US Aviation
Reviewed by Ken Bowes


USAF Prototype Jet Fighters is available online from Squadron.com for less than $18.00!
USAF Prototype Jet Fighters is a neat new compilation book similar to other photo scrapbooks from the same publisher such as the US Air Force Scrapbook also compiled by Dennis Jenkins in 2007.
This new volume takes a slightly different approach, covering all identifiable prototype fighters constructed for the USAF from the end of World War Two up to the X-32 and X-35 Joint Strike Fighter Demonstrators that emerged at the beginning of the 21st Century. In this regard it is somewhat inaccurately titled as it also includes entries on for such obscure types as the XP-54, XP-55 and XP-56 along with the XP-67 piston engine fighters of the late 1940s.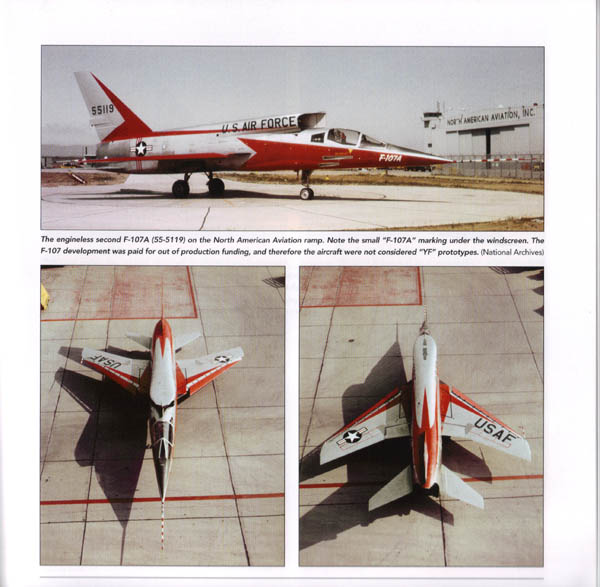 The first true jet fighter prototype covered is the Bell XP-59, the first US jet fighter. From then on the book covers both the successful and unsuccessful types developed against USAF operational requirements with the forebears of both the highly successful (for example the XP-86 and F-15) and designs that failed (XF-88 and XF-108) or did not enter service.
Every aircraft type is covered with clear photographs in both small and large formats, each accompanied by explanatory captions that provide a mix of historical background and technical detail. Overall this is a neat publication that provides a concise overview of American fighter design.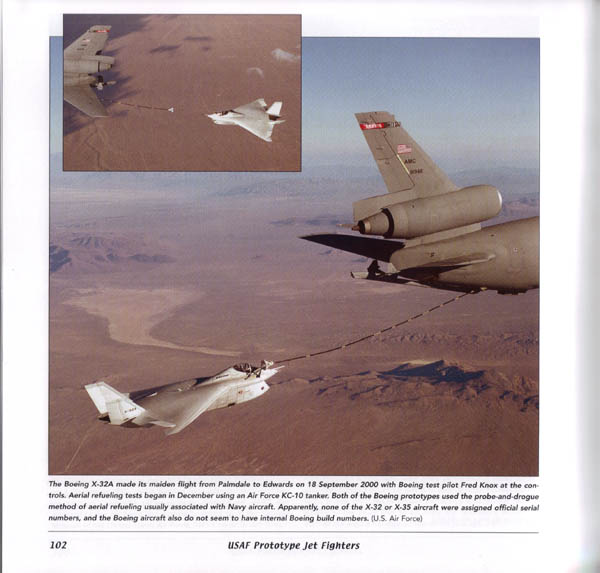 Whilst perhaps not a modeller's reference, this book is still an interesting volume which may inspire the more adventurous to the realms of vacforms and resin to reproduce these fascinating and important aircraft.
The book may be ordered calling Speciality Press at 1-800-895-4585 or at their website Speciality Press
Thanks to Specilaty Press for the sample
---
Review Copyright © 2009 by Ken Bowes
This Page Created on 7 July, 2009
Last updated 7 July, 2009
Back to HyperScale Main Page