Supermarine
Spiteful F. Mk. XIV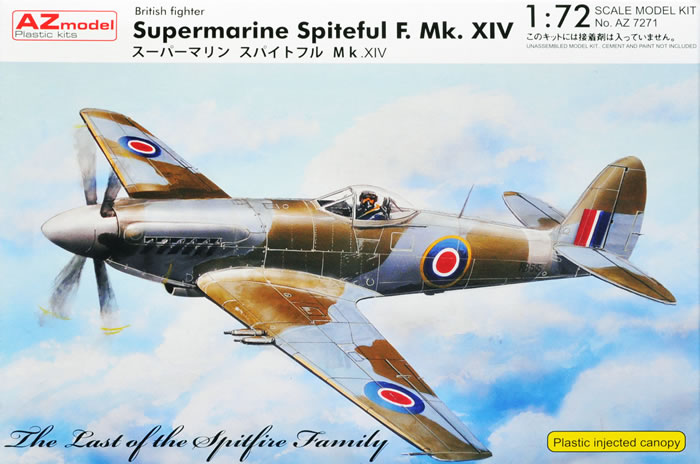 AZ Model, 1/72 scale
S u m m a r y :

Catalogue Number:

AZ Model kit no. AZ7271 - Supermarine Spiteful F. Mk XIV

Scale:

1/72

Contents & Media

50 x grey styrene, 1 x clear styrene canopy and decals for three subjects

Price:

Available online from Hannants for £13.90 and Modelimex for €14.29

Review Type:

First Look

Advantages:

A simple to build, affordable and generally good representation of the last of the Spitfire line.

Disadvantages:

Perhaps over-prominent panel lines (a matter of taste to some extent).

Conclusions:

Should appeal to modellers who have a hankering to round out a Spitfire collection, or those who simply like to build the last piston-engined fighters.
Reviewed by Mark Davies

HyperScale is proudly supported by Squadron.com
Just as the Spitfire had been considered being named the Shrew, the Spiteful was at first considered being named the Supermarine Victor. Whether this would have caused Handley Page's later V-bomber to have a different name I cannot say, but Spiteful does seem to link better with the plane's Spitfire family lineage.
The Spiteful was a laminar flow wing development of the Spitfire, the prototype Spiteful being based on a Spitfire Mk XIV. Compared to earlier Spitfires, considerable developmental work on aerodynamic behaviour and refinement, much focussed on high speed performance, was invested in the design. The wing was far more angular than the earlier and classic elliptical wing of the Spitfire. The opportunity was also taken to give the plane an inward retracting undercarriage, which being much wider in track than the Spitfire's had significant ground handling advantages. A larger tail fin, rudder and horizontal stabiliser was also adopted. The fuselage shape from the windscreen to the spinner was also re-profiled to provide a better view over the nose.
The gains provided by the new wing were worthwhile, but its stall characteristics were quite a bit worse than the Spitfire's. Despite a lot of effort to resolve this, with much focus on the ailerons, a full solution was not found. None the less large orders were placed initially presumably because the speed increase approaching 500 mph was enough to justify the new fighter. However, before these production orders came to be fulfilled the war was at an end, and the future of the RAF's fighters clearly lay with jets.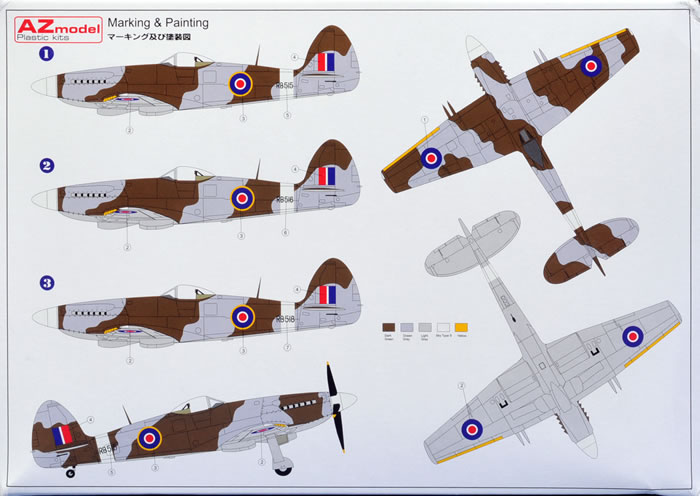 The first Spitefuls were called F. MK 14's as the prototype was developed from a Spitfire Mk XIV airframe. I have read that between 17 and 19 were built. One F.MK 15 was used as a development aircraft for a navalised version called Seafang, as the Royal Navy maintained an interest in piston-engined fighter due to the limitations of early jets on aircraft carriers (a further 18 Seafangs would follow). Two Spiteful F MK 16's round out this aircraft's modest production run. The major difference between the versions was the mark of Griffon engine used.
In a sense, some aspects of the Spiteful were to live on. The large tail surfaces were employed on the Spitfires F. Mk 22 & 24, as well as their Seafire derivatives, the F.MK 46 & 47. The laminar flow wing was to find use on Supermarine's first jet fighter, the Attacker. This early jet saw service with the Royal Navy and Pakistan Air Force. So, from a developmental point of view, very little was wasted.
I am aware of the Czech Master Resin and Pegasus 1/72 Spitefuls. The CMR kit is very nice, but resin kits and resin prices are not for everyone, and the Pegasus kit can be hard to find. As such I should think that there is a good opportunity for a fairly well priced injected styrene kit that is being available from a range of global distributors.
The AZ model kit consists of a quite cleanly moulded sprue of limited run parts, and the canopy is one-piece and acceptably clear. All parts and decals come sealed in a cellophane bag.
Surface detail is recessed as you would expect, but perhaps a little heavier than I have observed on other AZ Model kits. It's not enough to condemn the kit by any means, but it's not AZ's best work either. I do not know, but I can't help but wonder if the Spiteful's wing panels were filled for smoothness to maintain laminar flow in the way P-51 Mustangs were. If so, then some of the rather noticeable wing panel lines will need to be filled. Having looked at photos of Spitefuls I was struck by the very smooth and glossy finish overall, suggesting that 1 /72 airframe need not have glaringly obvious panel lines. Perhaps some Mr Surfacer or similar filling primer would help in achieving an authentic finish with this kit.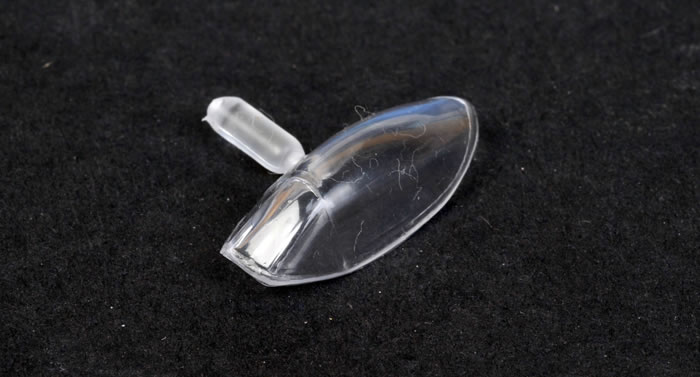 Unlike many AZ Model kits, there are no resin or photo-etch detail parts. Their absence is of no great consequence, but some cockpit details, especially seatbelts, would have been nice. With regards to the cockpit, a modelling mate told me that the Spiteful had a somewhat different cockpit interior to that of a Spitfire, and that the kit's interior does not reflect these differences. The only details I can find is that consideration was given to incorporating an ejector seat, and also to a more reclined seating position to help resist the effects of G was studied. Neither of these ideas came to pass, but it does suggest some differences in the cockpits is likely. To be honest with only a floor, rear bulkhead, instrument panel, joystick and seat in the small cockpit I don't think it matters that much. The cockpit is typically British in style and little will be seen with a closed canopy.
Typically for this type of kit there are no locating lugs, but this is of little consequence. The most challenging constructional aspect, and one by no means unique to this kit, will be seating the five propeller blades at the correct and even pitch in the spinner.
The decals look to be well registered with good colour density. They are for three aircraft all wearing the same standard Ocean Grey & Dark Green disruptive pattern camouflage over Light Sea Grey undersides. A white spinner, white fuselage band, and yellow leading edge recognition markings add a splash of colour.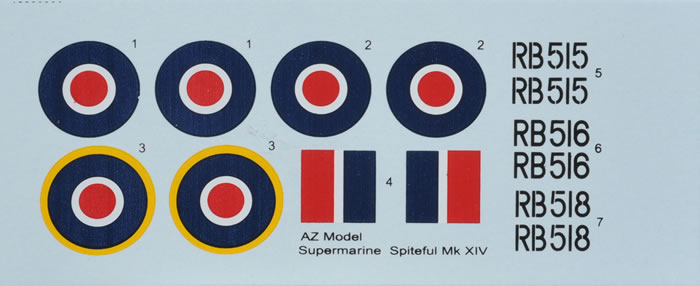 The very brief aircraft history is in English. The instruction sheet has a parts map, and the assembly diagram quite adequate for the task. Generic colour call-outs are in English for detail painting in the instructions, whilst the rear box art caters for the external finish. Interestingly, AZ Model also offer a "Special Marking" boxing of their Spiteful. This si a sort of RAF '46 concept, and includes "What-If?" markings for RAF SEAC, and post-war, Finish and Dutch air forces.
This kit is a welcome arrival of an interesting aircraft, and will no doubt find a place with Spitfire lovers who feel compelled to have the last of the line, albeit that it was an almost totally new design.
Thanks to Legato / AZ Models for the sample
---
Review Text Copyright © 2009 by Mark Davies
Page Created 9 June, 2009
Last updated 9 June, 2009
Back to HyperScale Main Page
Back to Reviews Page