S u m m a r y

Catalogue No., Description & Price

Vector item number VRK 48-007 - Henschel Hs 126

Contents and Media:
Around 120 parts in grey green coloured resin; two parts in clear resin; small photo-etched fret gunsights); two lengths of fine steel rod; markings for seven aircraft.
Scale:
1/48 scale
Price:
Review Type:
FirstLook
Advantages:
Exquisite detail inside and out; beautifully cast; minimal preparation for an all-resin kit; separate control surfaces including flaps; canopy slides on steel rods; excellent fit; very high quality clear resin parts; great selection of markings; rarely kitted previously.
Disadvantages:

Some experience will be required due to the high-winge configuration of the aircraft; butt-join at middle of wing and all wing struts will require reinforcement.

Conclusion:
A gorgeous rendition of this important Luftwaffe reconnaissance type
Reviewed by Brett Green

HyperScale is proudly supported by
Squadron.com
Vector from Russia released a series of beautiful 1/48 scale resin LaGG and Lavochkin fighters in 2006 and 2007. After an interval of nearly two years, Vector has now launched its next full kit, 1/48 scale Henschel Hs 126.
This is Vector's first Luftwaffe kit, and it is also only the second time that this important reconnaissance type has been available in 1/48 scale. The only other offering in this scale is from Fonderie Miniature.
Vector's 1/48 scale Henschel Hs 126 comprises around 120 parts in grey green coloured resin, two parts in clear resin, a small photo-etched fret gunsights), two lengths of fine steel rod and markings for seven aircraft.
The resin casting is simply spectacular. The large parts are already free of their casting blocks with only a series of small raised plugs to remove. The wings are cast with reinforcement strips on the inner surfaces to avoid warpage.
The fuselage is a work of art, with much of the cockpit sidewall and structural detail cast in place. This will look fantastic under a coat of paint.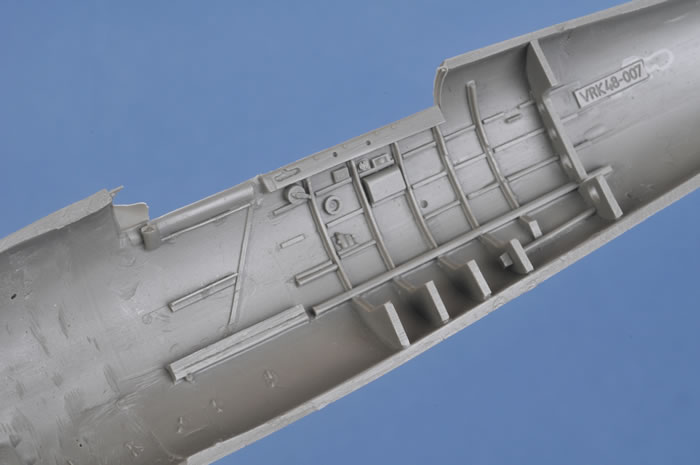 This is supplemented with additional resin parts for the partial floors, bulkheads, instrument panels, cameras, seats and other smaller details. Harness straps are cast onto the pilot's seat, but the observer is left to his own devices on the bicycle-style seat.
The one-piece engine cowling is also noteworthy, and a tricky piece of casting.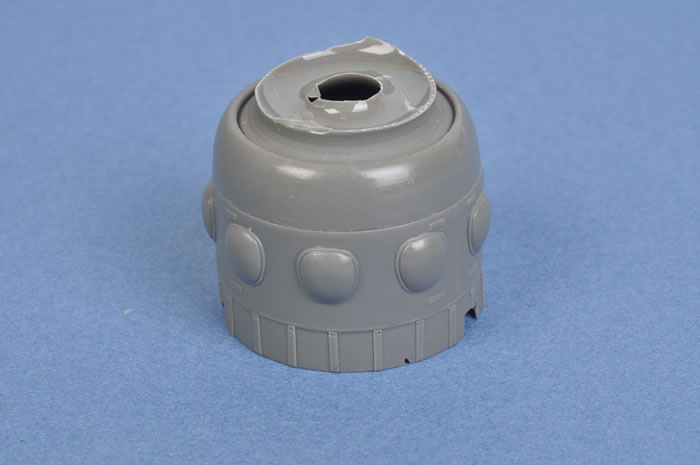 All control surfaces are supplied separately, including flaps. Fabric texture is subtle and convincing, as usual from Vector. Panel lines are crisply recessed and even.
The wings are supplied in four main parts - upper and lower halves for the left and right wings. These will need to be joined in the centre but there are no locating pins. I would strongly suggest drilling and pinning these parts during assembly.
The only other area of concern is the wing struts. These are thin resin parts without reinforcement, but they will have to take the full weight of the wing. It will be tricky to strenghten these, so it might be easier to replace them with Contrail airfoil strut, which should be slightly more robust (and will certainly be less likely to break).
Vector has supplied clear resin parts for the first time in this kit, and they are beauties. These two canopy parts are thin and crystal clear with crisply raised frames. Another clever touch is that they will run along fine steel rods, so the canopy may be moved from the closed to the open position.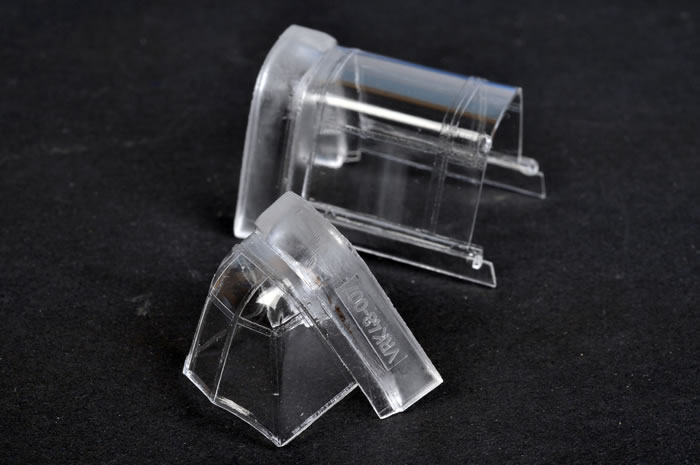 A small photo-etched fret supplies gunsights. There are four on the fret but you will only need one for the kit, so the other three can go straight to the spares box!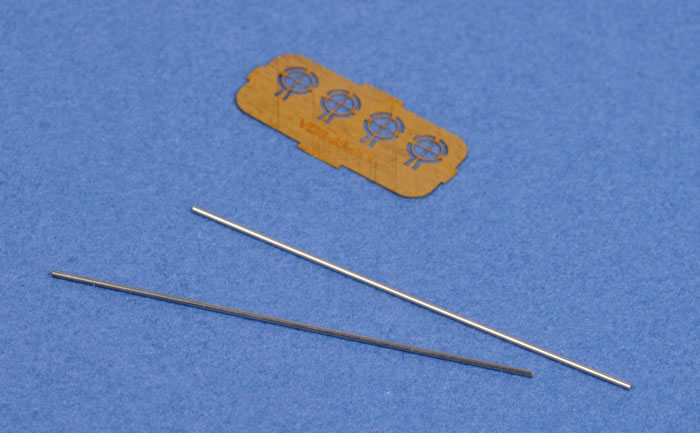 Markings for seven varied schemes are supplied on a single decal sheet printed by Begemot.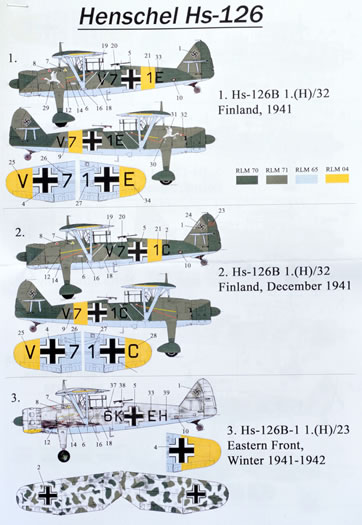 I always find the matt finish of these decals a bit alarming, but my previous experience with Vector decals has been good.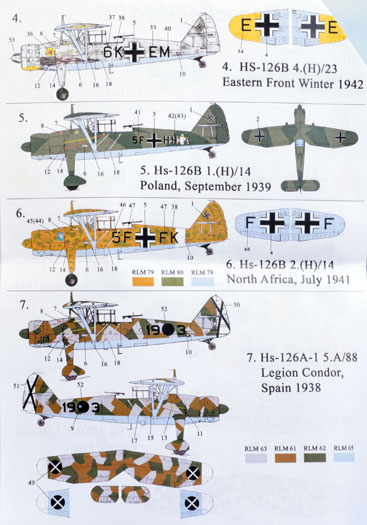 Instructions are supplied on a single double-sided A4 sheet, with a second sheet offered as a marking guide.
Resin casting technology has reached a level of sophistication in 2009 that has seen some very ambitious full kits hitting the marketplace. In the best of these releases, cleanup of parts before assembly is easier, the main parts are thinner and less prone to warpage, and detail is world-class.
Vector's 1/48 scale Henschel Hs 126 meets these high standards. The inclusion of excellent clear resin parts for the first time in this release will only add to Vector's impressive reputation.
Vector's Henschel is wildly superior to the earlier Fonderie Miniature kit in every respect - moulding quality, surface features, engine and cockpit detail, and buildabilty.
Although the resin parts will not require an excessive amount of preparation and fit will undoubtedly be excellent, the very nature of the high wing suspended by delicate struts will make this Henschel a more complicated build that Vector's earlier releases. Even so, any modeller who already has a biplane or two under their belt should be able to manage this configuration too.
Highly Recommended.
Thanks to Sergey from Vector for the review sample
---
Review Text and Images Copyright © 2009 by Brett Green
Page Created 19 June, 2009
Last updated 19 June, 2009
Back to HyperScale Main Page
Back to Reviews Page