Amodel's 1/72 scale
Raduga Kh-20M
by Piotr Dmitruk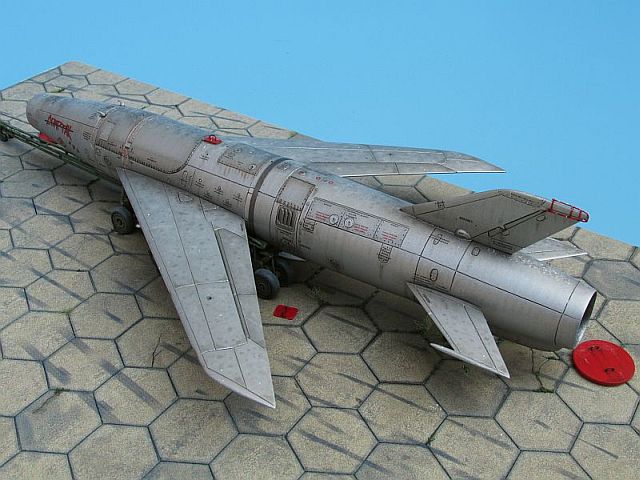 Raduga Kh-20M
NATO codename AS-3 Kangaroo

History
In 1958, at the climax of the Cold War, "Soviet comrades" under the leadership of Mikhail Gurevich, they created a Monster.
The largest (16 meters), heaviest (12 tons), fastest (Mach = 2), and the most powerful (2.3 ton warhead with up to 3 Mt TNT power) air-to-ground cruise missile.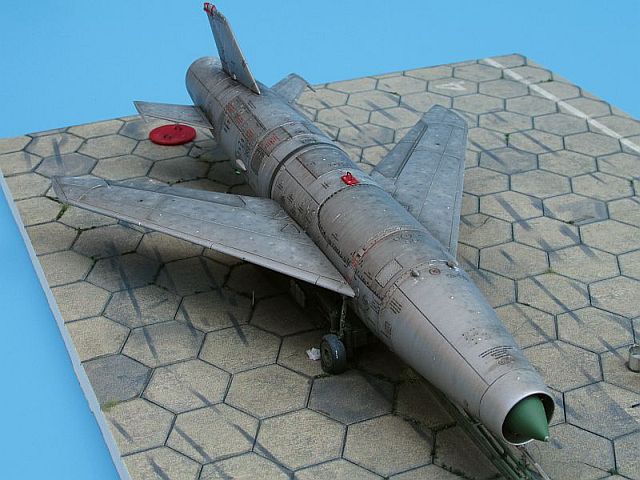 Taking off from the Tu-95K carrier, initially it was intended to retaliation attacks against major targets in the United States, at a later time due to the long arming times, low accuracy and reliability, fell into the role of the secondary strikes and destroying aircraft carrier groups.
130 of these missiles and the same amount of "special cargo" were waiting in specially built shelters, prepared to unleash hell.
Fortunately, this did not happen and in the eighties they were withdrawn from service. Currently, in some museums one can meet these somewhat forgotten relics of the Soviet era.
---
The Kit
It's a typical short-run kit from Amodel.
Accuracy leaves a lot to be desired, some flash here and there, some putty is needed, and above all- horrible assembly instruction. At least in this kit transparencies are impeccable. :o)
Because of the decals matte finish, it's hard to make a model of a brand new item, hence such a method of presentation.
Three additional decals used here are my own production.
Please, enjoy!
---
Model, Images and Text Copyright © 2012 by Piotr Dmitruk
Page Created 28 May, 2013
Last Updated 28 May, 2013
Back to HyperScale Main Page