MH-47E Conversion Preview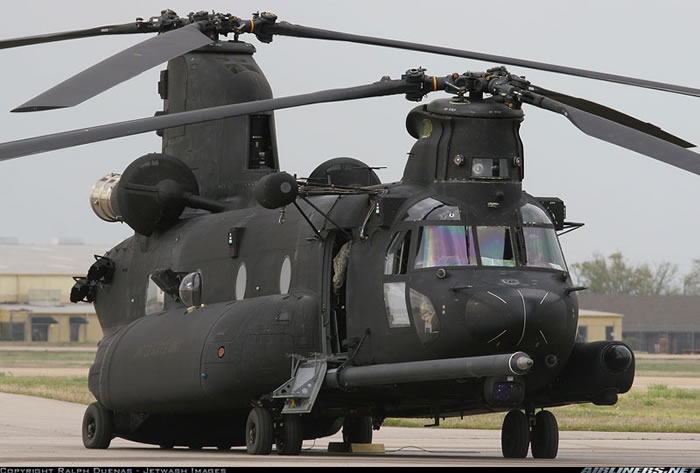 Werner's Wings / Storm Miniatures, 1/35 scale


HyperScale is proudly supported by Squadron.com
Floyd Werner has information about a forthcoming release:
Werner's Wings and Storm Miniatures are proud to announce a joint project- the 1/35th scale MH-47E for the Trumpeter kit.
As some of you may know Storm Miniatures has been working on an MH-47E project in 1/35th scale. Andriy (Intruder Bass) has done a remarkable job on this project so far, but other projects have taken over. He wants to see it get done and I said I would try my best to make it happen. He has been nice enough to send me the masters for me to continue on his work.
The project was further along than I had hoped. His work is phenomenal. There will be some changes to facilitate casting parts more than one or two out of a mold set. So what you see may change. I know the cockpit flooring will change. Look for something similar to Cobra Company's CH-47 cockpit set.
This set will not be for the beginner. The set will still require some scratch building and will be VERY expensive. If I didn't want to do 'Razor 1' so bad I would probably not produce this set. Because it is so expensive it will be a very limited edition. I will only order what I have deposits for and maybe a few more. When the set is done it will be marketed under the Werner's Wings/Storm Miniatures label. We are sharing the profits, if there are any after we've recovered the cost of the molds.
So if any of you have reference photos that you have not already sent me please share them with me at fwernerjr@comcast.net or info@wernerswings.com .
---
Deposit Details
I am asking for a $100 deposit per set to Paypal at fwernerjr@comcast.net or by credit card. This will ensure that you get a conversion set. This money will be used to finance the casting which is quite expensive. With that said, I do not know the release date yet. The total amount will be due at a later date, probably within the next month or two.
Currently I do not know the total costs of the project. I'm expecting it to be in the $150-175 range. I do not foresee it going any higher.
This is a limited edition of 75 units total of the MH-47E. I may offer an MH-47G model later, depending on sales of the E. I may also offer foreign Chinooks and pieces but at a much later date, again depending on demand and availability.
The cockpit/canopy is at the casters being cast in clear resin so you won't have to mess with clear parts. The other parts are either done or being done in CAD. The refueling probes are being sent to the US as we speak. This set will NOT have decals with it at this time. When the Werner's Wings releases the Night Stalkers-Part 2, I will provide you with a set of 1/35th scale decals at a reduced price to be determined when they are released. Only modelers who are on the pre-order/deposit/ paid in full list will be allowed this discount.
By sending the money you agree to the terms listed above and will receive an MH-47E conversion upon completion of the set AND payment in full. Remember this is a first come, first serve basis. There will be no second run of the MH-47E set.
If you have any questions please don't hesitate to contact me at fwernerjr@comcast.net or info@wernerswings.com for those overseas.