Gold Star Aces
USAAF Fighter Aces Killed During WWII Vols. I & II
by Troy L. White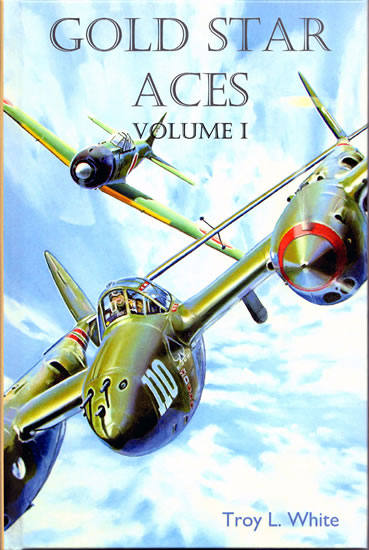 Stardust Studios
S u m m a r y

Publisher and Title:
Gold Star Aces
USAAF Fighter Aces Killed During WWII
Volumes I and II
by Troy L. White
ISBN:
978-0-578-11492-7
Media:
Available in hard cover and soft cover
Vol. I: 246 pages
Vol. II 284 page.
Book format / size 9"x 6" (15 x 23 cm).
Price:
each $39.95 soft cover or $49.95 hard cover plus postage available online from Blurb
Review Type:
First Read
Advantages:

Good read; well illustrated; informative

Disadvantages:
Conclusion:

As well as a good read, I found these books to be very informative indeed.

Reviewed by Rodger Kelly


HyperScale is proudly supported by Squadron.com

The two volumes, Gold Star Aces - USAAF Fighter Aces Killed During WWII are self published books (Blurb - http://au.blurb.com/make-books ) authored by Troy L White who resides in Uruguay and lists himself as Stardust Studios.
This two-volume history profiles 114 aces of the United States Army Air Force who were listed as killed or missing overseas (in all theatres of operation) between the United States entry into World War II and VJ Day in 1945.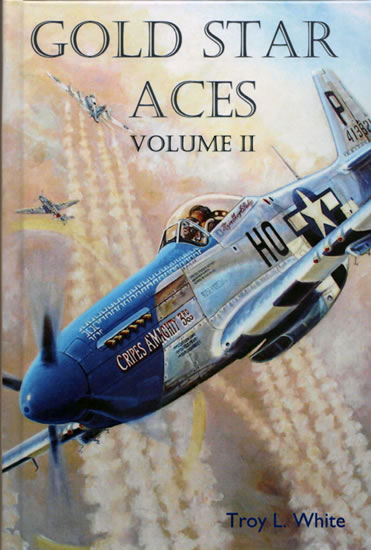 The author qualifies the term "Ace" to include pilots who shot down four and shared the destruction of the fifth with another pilot or pilots. He also includes those pilots from the 8th Air Force in the European Theatre of operations who scored at least four aerial victories as well as a fifth "ground victory" gained by destroying an aircraft on the ground at a hotly contested airfield site.
Volume I details fifty four pilots and spans the period between 1942 and the June of 1944.
Volume II details the remaining 60 pilots and covers the period between July 1944 and the end of hostilities in the Pacific in August 1945.
Both volumes provide an overview in the initial pages of the respective books which outline the significant events that occurred in the various areas of operation during the periods the book's cover to give you a situational awareness of the events that occurred.
Details included in the summary of each pilot generally runs to his background before joining the USAAF/USAAC as well as the inclusion of a reproduction of the Missing Air Crew Report (MACR), witness statements, and Aircraft Accident Reports (AAR) where available/appropriate.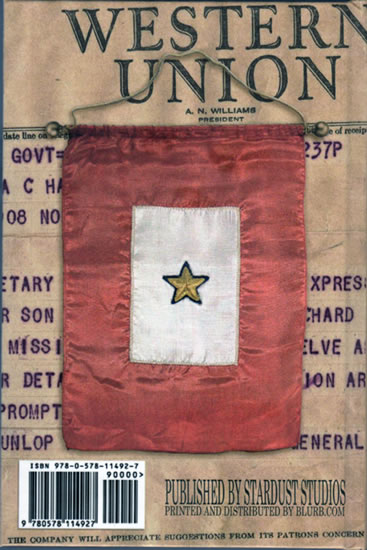 Both volumes are well illustrated with black and white images of varying size and quality.
The books are hardback, measure 9″ x 6″ (15 x 23 cm) with cream coloured uncoated pages.
Volume I comprises 246 pages, and has 150 contemporary black and white images, maps and charts whilst Volume II has 282 pages with 170 black and white images, maps and charts.
As well as a good read, I found these books to be very informative indeed when it came to studying various pilots and aircraft that disappeared in the South West Pacific as a part of the research when modelling their aircraft.
For a look at the pages between the covers to get a better understanding of what is between the respective covers go to the Blurb website at http://au.blurb.com/b/4089834-gold-star-aces-volume-i for Volume I, and http://www.blurb.com/b/4089682-gold-star-aces-volume-ii for Volume II.
---
Footnote
From the Preface of Volume I
"The title "Gold Star Aces" refers to a tradition that dates back to the First World War whereby families, schools, churches and business displayed in their windows, a red bordered white banner adorned with a gold star for every family member or associate who died while in service of the USA during Wartime."
.
---
Review Copyright © 2013 by Rodger Kelly
This Page Created on 13 May, 2013
Last updated 17 May, 2013
Back to HyperScale Main Page
Back to Reviews Page