UMM-USA Tools
Rollmade II
Rivet Master Beading Tools Maxi Punch and Die Set Pt.11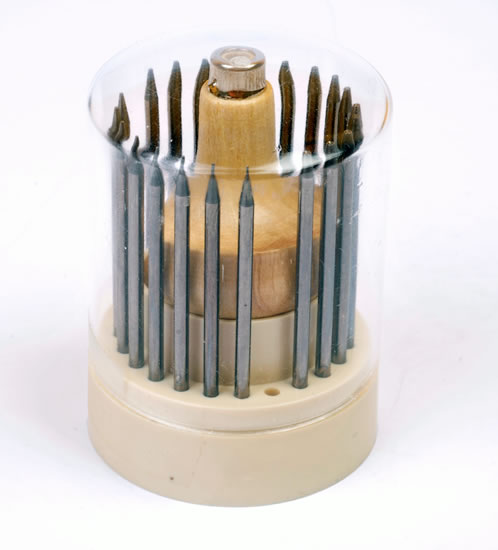 Reviewed by Brett Green


Iliad Decals' 1/48 scale ANG Mustangs is available online from Squadron.com
A modeller can get by with a basic suite of tools – sprue cutter, knives, sanding sticks etc. – if he or she is focussing on building kits straight from the box.
However, if you have ambitions to do a spot of scratch building, then an entirely different category of tools will be very helpful.
UMM-USA has recently released several craft tools that will be useful for working with multimedia materials such as photo-etch and plastic sheet, updating kit parts and building repeatable shapes from scratch.
---
Rollmade II. Universal Roller – Item No. MN028
The first is the Rollmade II, Universal Roller. This tool is designed to allow the rolling of photo-etched parts. The diameters of the six rolling hollows are 5.5, 6.0, 6.5, 7.0, 7.5 and 8.0 mm. A set of smaller diameter rolling die are also available from UMM-USA.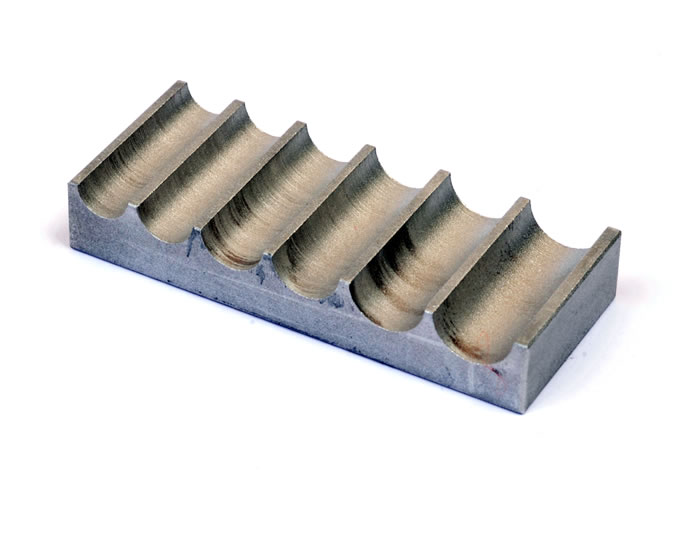 Ideally, for rolling photo-etched parts, the metal should be annealed. This involved holding the part over a naked flame for a few seconds until the photo-etched part discolours, the cooling it quickly in water. The metal will now be softer and easier to roll without kinking.
The metal should be placed over the desired hollow and pressed in place with a piece of fine dowel, metal tube or perhaps the handle of a thin paintbrush.
---
Rivet Master Beading Tools – Item No. BT902
Next is the UMM Rivet Master. This is a set of 24 Swiss-made beading tools in a convenient plastic storage box.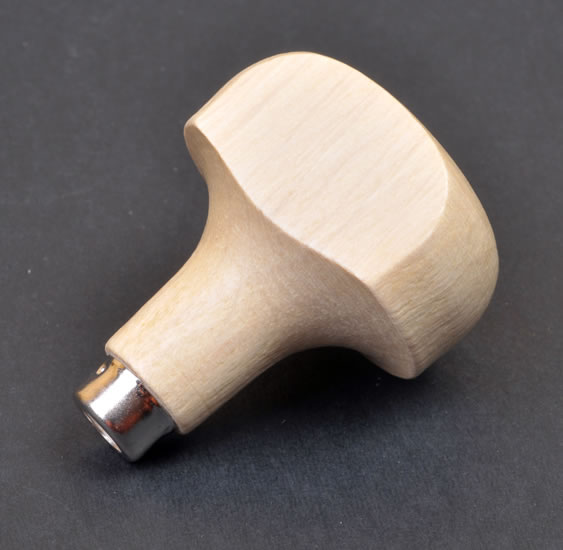 Set offers beading tools in the sizes #00 - #22, a wooden wood handle and a base for the 24 punches.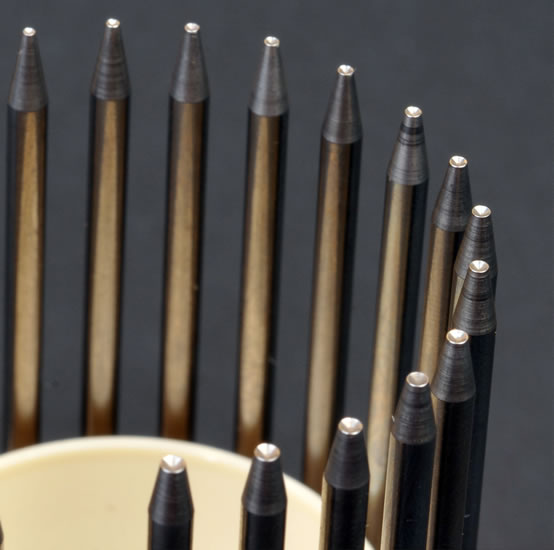 This beading shafts are made from hardened tool steel. Simply select which size beading head you want to use, insert it into the handle, then press down firmly on the model material to obtain a sharp recessed circle.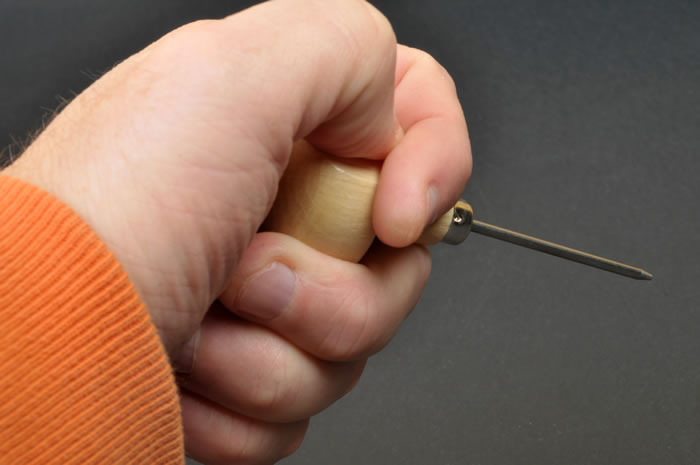 The beading tools may be used to represent rivets, small screws, circles and holes and may be used on plastic, resin, wood, paper / cardboard and photo-etched metal.
---
Maxi Punch and Die Set Pt.11 – Item No. MN 030
The third UMM-USA tool under review is the Maxi Punch and Die Set Pt.11. This set contains hardened tool steel punches and a round aluminium die block.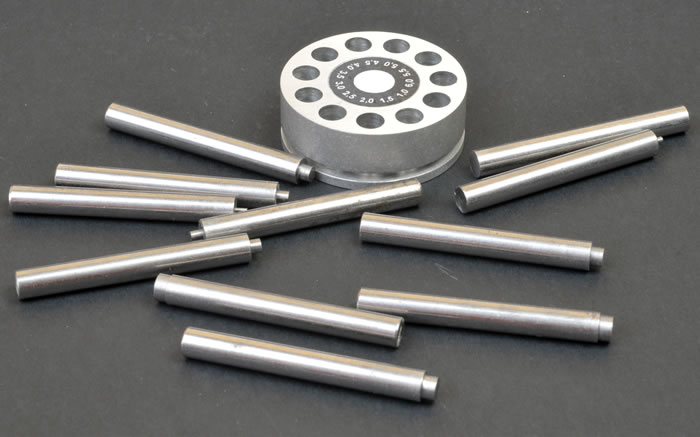 The punch diameters are 1.0, 1.5, 2.0, 2.5, 3.0, 3.5, 4.0, 4.5, 5.0, 5.5 and 6.0 mm.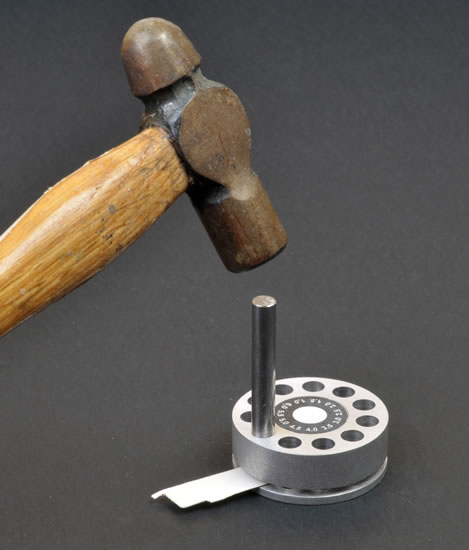 The punches are capable of dealing with sheet and strip plastic up to .080 thick. They are useful for paper and cardboard too.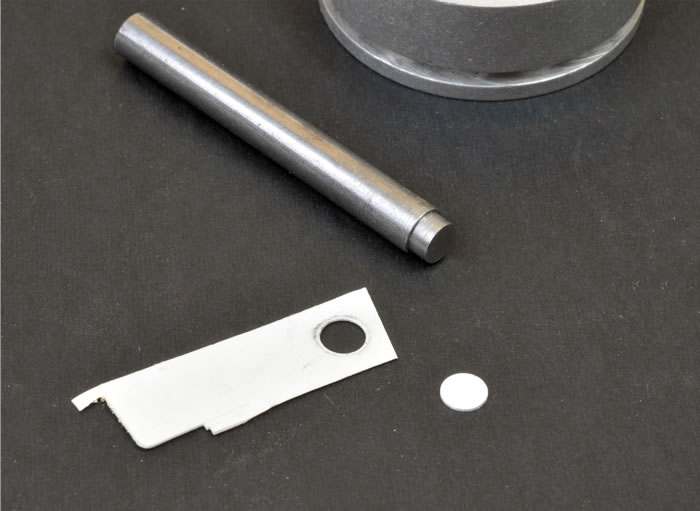 This Maxi set produce discs used for rivets, hatches, and buttons for figures, etc. I have also found these punches very handy for making small circle masks. I simply apply a strip of masking tape to thin plastic or cardboard, punch out the number of circles I need then peel off the tape to apply as a mask on my model.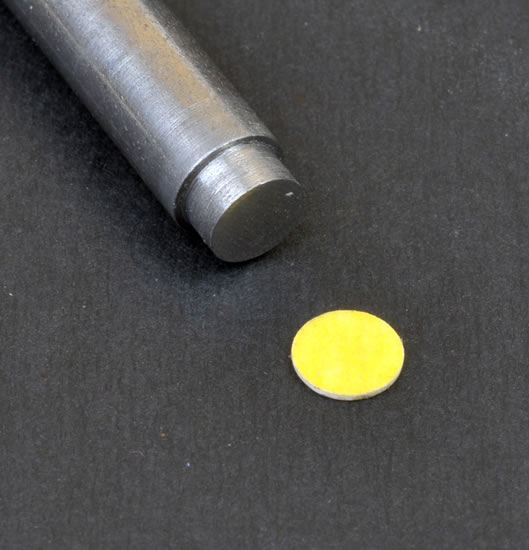 The uses of this tool really are only limited by your imagination.
These three tools will be ideal companions for the super detailer and the scratch builder.
All Highly Recommended.
Available online from UMM-USA www.umm-usa.com
---
Text and Images Copyright © 2013 by Brett Green
This Page Created on 6 June, 2013
Last updated 6 June, 2013
Back to HyperScale Main Page