Amodel's 1/72 scale
AN-602 "Tsar Bomba"
by Piotr Dmitruk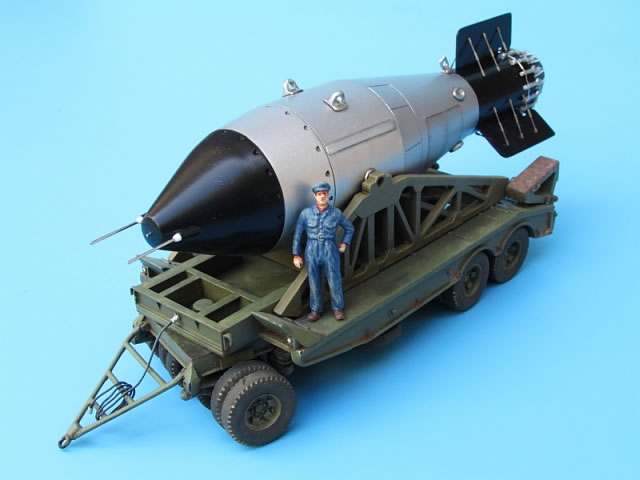 HyperScale is proudly supported by Squadron
On October 23, 1961 the whole Earth shivered.
Above Novaya Zemlya Island In the Arctic Sea, a Russian Tu-95 bomber dropped largest thermonuclear bomb ever built.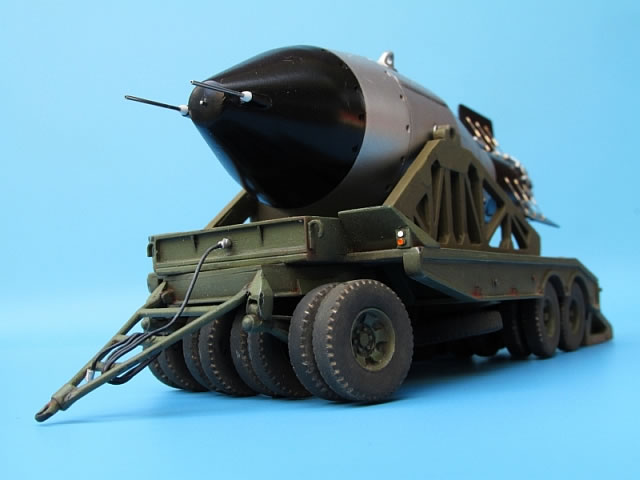 "Tsar bomba" ("The king of the bombs") was designed for 100 megatons (100 million tons of TNT), but eventually its yield was reduced to 50 megatons. Even then, it was 3,300 times as powerful as the Hiroshima bomb. The fireball was 4 miles wide, and the light could be seen at distances of over 2,000 kilometers. The mushroom raised to a height of about 64 km, over 7 times the height of Mount Everest.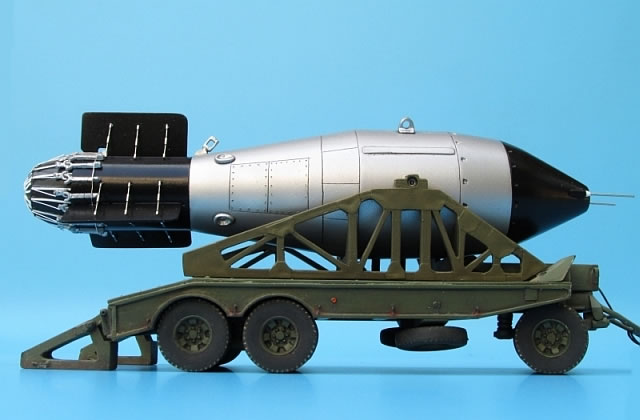 After the explosion, the surface of the island was leveled, and the rocks melted in the range of 40 miles.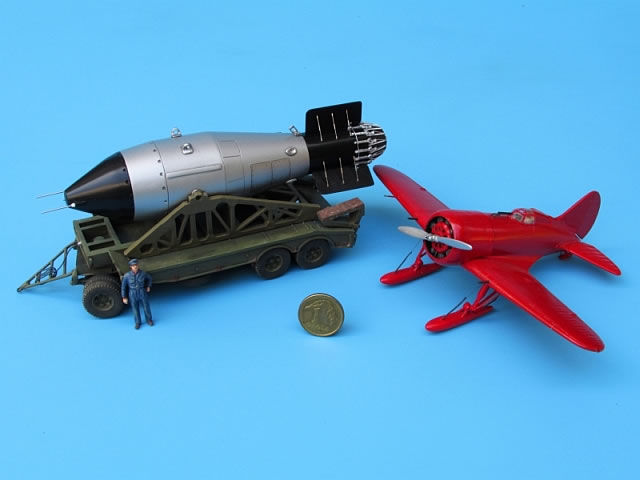 The 1:72 scale kit of this weapon is released by Amodel. It's a simple kit, without transparencies or decals, better quality than previous models from this producer, but still needs some improvements.
There is picture in the assembly instructions on how to modify a Tu-95 kit if you want to build them together.
Better to have it in scale, than in reality!

---
Image and Text Copyright © 2015 by Piotr Dmitruk
Page Created 6 May, 2015
Last Updated 6 May, 2015
Back to HyperScale Main Page