Zlin Z-50 LS "Golden Age"
Kit & Accessory Sets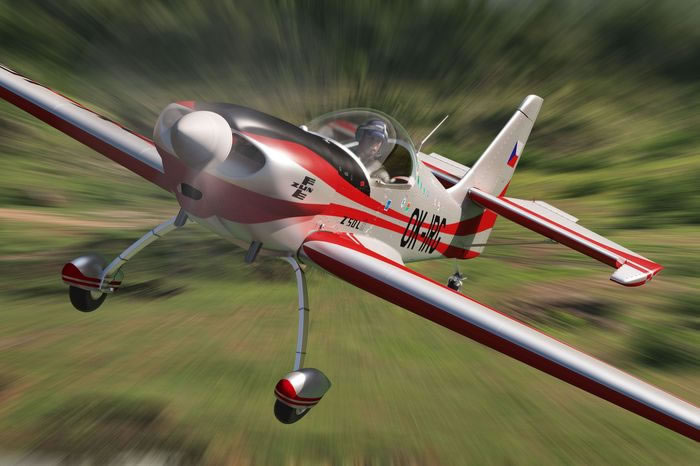 Brengun, 1/72 scale
S u m m a r y :

Catalogue Number:

BRP72018 – Zlin Z-50 LS "Golden Age"

BRL72098 – Zlin Z-50 Paint Masks

BRL72099 – Zlin Z-50 PE Details)

BRL72101 – Zlin Z-50 Vacu Canopy

Scale:

1/72

Contents & Media:

Kit: One clear and 37 tan styrene parts (five surplus), two resin parts, one PE fret of 11 pieces, and decals for five aircraft.

Paint Masks: Pre-cut vinyl for factory livery graphics.

PE Detail Set: Two PE frets totalling 41 parts and an acetate instrument foil.

Vac-Canopy: One vac-formed clear canopy.

Prices:

Available from these on-line stockists:

Stockist

Kit

Paint Masks

PE Details

Vac Canopy

Brengun

Hannants

Modelimex

Hobby Link Japan

Click here for currency conversion...

Review Type:

First Look.

Advantages:

Kit – Nice detail, good quality, good value.

Mask – Very handy and labour saving.

PE Detail Set – Worthwhile detail refinement.

Vac-form Canopy – Good quality.

Disadvantages:

Vac-form canopy is relatively expensive.

Conclusions:

This is a very nicely executed and good quality limited run kit. It should be straightforward to build, and represents good value in my opinion.

I think the paint mask is good investment if you plan to do the Czechoslovak or East German schemes that use Zlin's standard graphics.

The PE detail set is worthwhile if you can cope with some tiny and very delicate pieces.

The vac-form canopy is a nice to have 'cherry on the top'; but like fresh cherries, it is expensive for what it is.

I am happy to recommend this kit and all three accessory sets examined here.

Reviewed by Mark Davies

Eduard's 1/72 Avia B.534 IV serie Weekend Edition is available online from Squadron.com
The Zlin Z-50 made its competition debut at the 1976 World Aerobatic Championships, being flown by both the Czechoslovak and Polish teams, with a Czechoslovak Z-50 finishing in third place (behind two Soviet-flown Yak-50s), while the Czechoslovak team finished in second place in the team competition.[4] In the 1978 championships, the Zlin was more successful, with Czech-flown Z-50s finishing first and third in the individual competition, and a German-flown Zlin finishing fourth, with the Czechoslovak team winning the team competition. Zlin Z-50s finished fourth in the 1980 championship, and third in the 1982 competition.
The Zlin Z-50LS, with a more powerful Lycoming AEIO-540 L1B5D engine of 224 kW (300 HP), was first flown by Zdenek Polasek on 29 July 1981. The more powerful engine enhanced vertical manoeuvres. The Zlin Z-50LS can fly at 760 kg gross weight in the aerobatic category (+8G to –6G). Many Z-50L and LA versions were rebuilt to Z-50LS standard in the early 1980s.
A Z-50LS won the World Aerobatic Championships in 1984 and 1986, but the debut of the Sukhoi Su-26 in the 1986 eventually edged out the Zlin from world-class competition.
Another version derived from the Zlin Z-50 aircraft is a "baby fifty" – Z-50M with an Avia M-137AZ engine of 134 kW (180 HP). This was introduced as a replacement for the Z-526, which was often converted to N (normal) category and used as a glider tug at aero clubs. The Z-50M has limit manoeuvring load factors of +7 and -5.5G. Only five Z-50M aircraft were built.
In April 1990 a Z-50LS received modified wings and was evaluated to determine if manoeuvrability was improved. The plane was designated Z-50LE (Experimental). This unit remained as a prototype and is currently in Moravska Trebova, at the Czech air school.
The last version of Zlin 50 is the Z-50LX, which first flew in 1991, piloted by Zlin chief pilot Vladmir Peroutka. This version received additional fuel tanks in the wings and a robust smoke system for air show routines; it was produced principally at the urging of show pilot Victor Norman. From 1992 to 1995 seven Z-50LX were built, and four of them are used by the Red Bull Flying Bulls Aerobatics Team.
Z-50LS are still in use; whilst the Polish Aerobatic Team Zelazny uses three of them.
Source: Wikipedia
---
Previous 1/72-Scale Zlin Z-50 Kits
I am only aware two other Z-50's kits in the "One True Scale".
The first was a resin kit by Legato issued about eight or more years ago (Legato is from the same brand stable as Admiral, AZ Model and the revitalised Kovozavody Prostejov). The Legato kit is now out of production. AZ Model did announce the future production of a 1/72 Z-50 about eight years ago, but only a 1/48 scale Z-50 has been recently released under this brand so far.
The other 1/72 Z-50 kit is in fact a re-box of Brengun's kit by Model Maker Decals with different markings to the kit reviewed here (Model Maker Decals are also re-boxing the 1/48 AZ Model kit).
The kit comes in a small end-opening box with digital artwork on its front. I am unsure of why "Golden Age" is included in the title, when for most of us this refers to aviation between the two world wars.
The painting and decal guide consists of four-view colour plans and a stencil on the rear of the box. These are perhaps a bit too small due to the number of markings options covered in the small area available. The standard factory colour scheme is however covered in larger monochrome four-view drawings within the instructions. Generic colours names are in Czech and English.
The parts come enclosed in a zip-lock bag, with the clear and PE parts further enclosed in a small bag of their own. There are two tan sprues of airframe parts; these are cleanly moulded with acceptably small sprue gates, there is also a single clear canopy, two resin wheels and a small PE fret, which are also nicely produced.
The instructions use a diagrammatic assembly format that is easy enough to follow.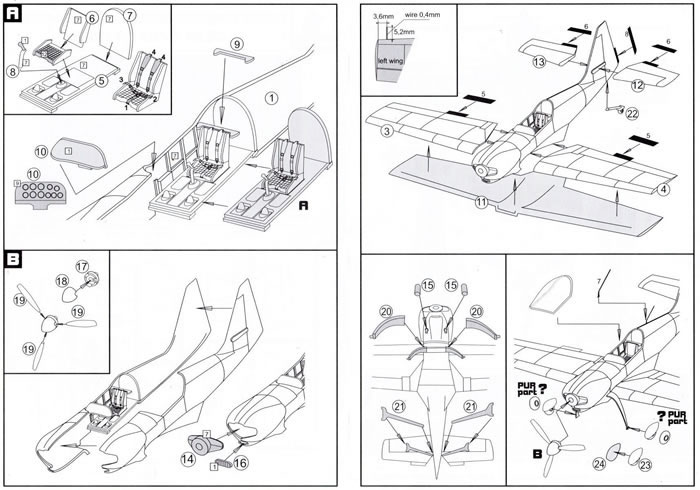 The parts map does not show the PE fret, and indicates surplus parts by not providing them with a number.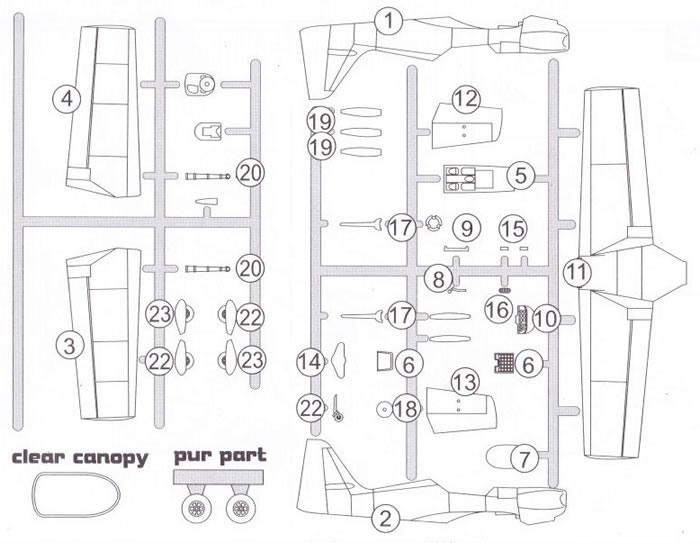 There are a few written instructions in Czech and English; but few are required, so simple is this kit.
---
The Airframe
Assembly of the kit is straightforward and conventional. Surface detail is fine and crisp, with recessed panel lines, raised reinforcing detail on the metal ailerons, and nice fabric simulation on the tailplanes and rudder.
Assembly starts with the cockpit interior. This has a floor with integral rudder pedals, rear bulkhead, and two-part seat with upper brace and PE harness, control column, instrument panel and cockpit coming, plus detail moulded into the fuselage sides. This is all nicely done and adequate for what is a quite large canopy relative to the airframe's size. The kit's canopy is acceptably thin and clear.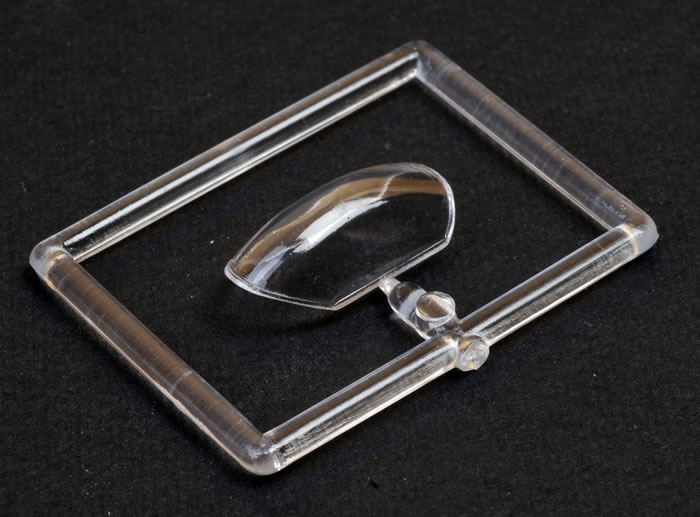 Brengun offer a vac-form canopy for this kit and a PE detail set providing several cockpit and external details. These are separately available sets and will be examined in more detail later.
The fuselage is in two halves as would be expected, with two inserts; one is the engine cooling ducting and front cylinders with prop mounting face, the other looks like a shutter to the oil-cooler air inlet. The engine cooling air vents to the rear of the bulged cowl are solid rather than open due to tooling limitations; but these can be opened up easily enough, or just painted matte black. The prop consists of separate spinner, base-plate, and three blades. The two exhaust pipes are very small and solid; some may wish to drill these out or replace with fine tube, but a black dot painted on their ends should suffice. A PE whip-aerial is supplied for fitting to the fuselage spine behind the canopy.
The surplus parts include a different style cowl front and two prop-blades for the Z-50M glider tug boxing that will use different fuselage halves. (Brengun also plans Z-50L & LA boxings too judging by the instructions.)
The wings are split top and bottom, with the lower wings joined as one. Trailing edges are quite fine, but some thinning down will improve their appearance. The instructions provide a diagram and dimensions for a simple wingtip pitot that needs to be scratch-built from stretched-sprue or wire. The kit's PE parts provide trim tabs for the ailerons, rudder, and elevators.
The tailplanes are moulded as single pieces, and a simple butt-fit to the fuselage. Some reasonably fine styrene struts brace them, although thinner PE replacement struts are provided in the aftermarket set dealt with later. The styrene tail braces are identified as part number 17 in the parts map and number 20 in the instructions.
The cantilever main legs can have styrene spatted wheels or resin exposed wheels, and the tail-wheel is a delicate rendering of the original.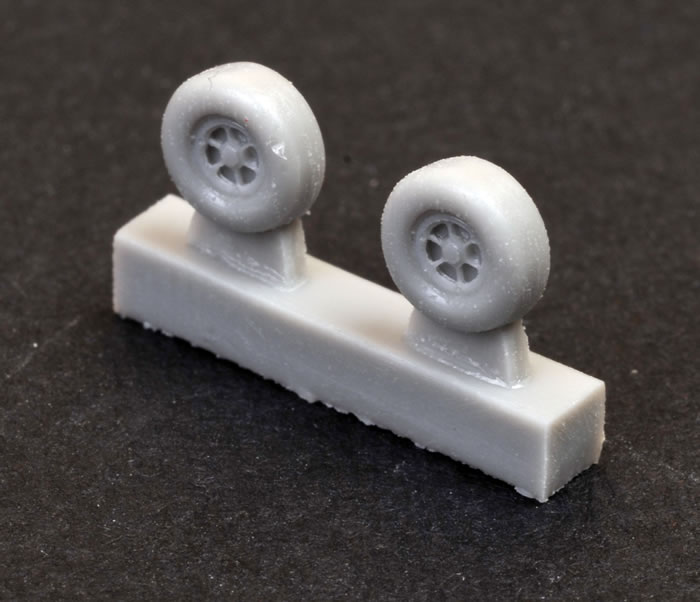 The PE detail set offers replacement main legs and tail-wheel strut.
Overall, I think this should be a simple and enjoyable kit to build. The images of the assembled and painted model accompanying this "First Look" are from Brengun's website (and I think incorporate the aftermarket PE details and vac-form canopy).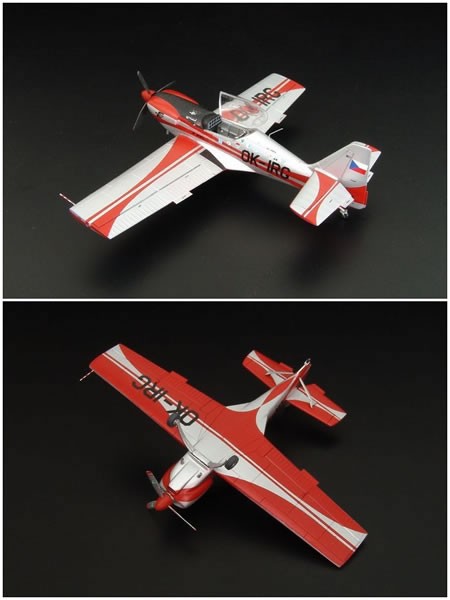 ---
Colours & Markings
The kit offers registrations and national flags for five individual aircraft across three different liveries, as worn by the Czechoslovak, East German and Polish aerobatic teams.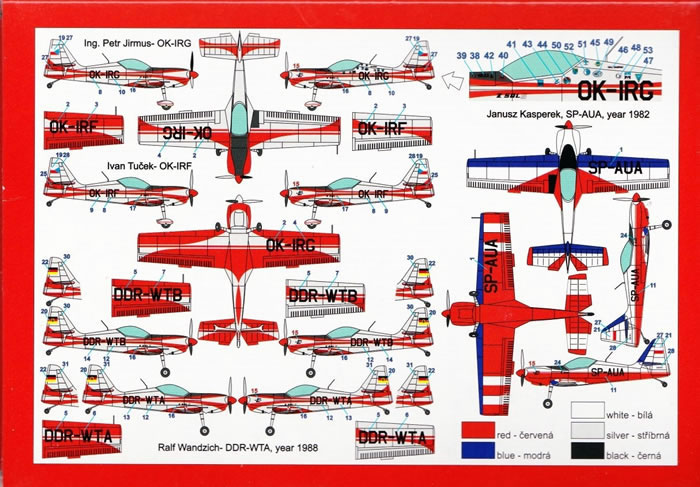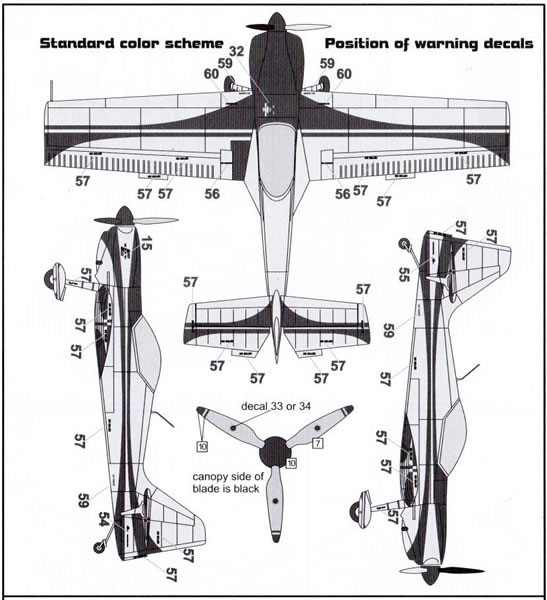 The decals appear to be very well printed and include quite a lot of stencilling.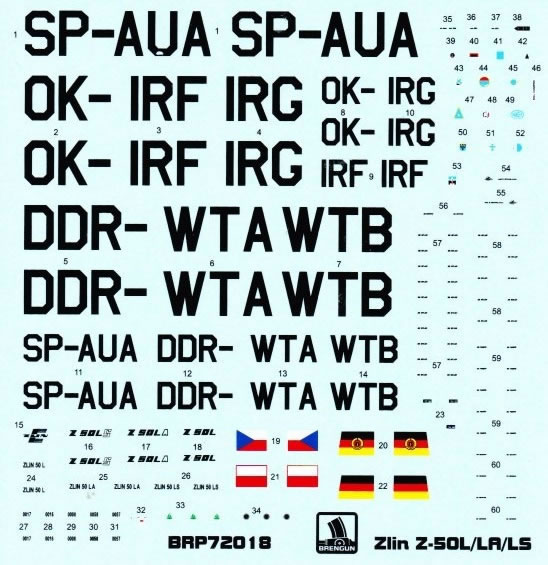 Brengun offers three useful sets for their Z-50 kit that are sold separately. I have used images from Brengun's website to illustrate these items as they provide a fair and accurate portrayal.
---
Paint Mask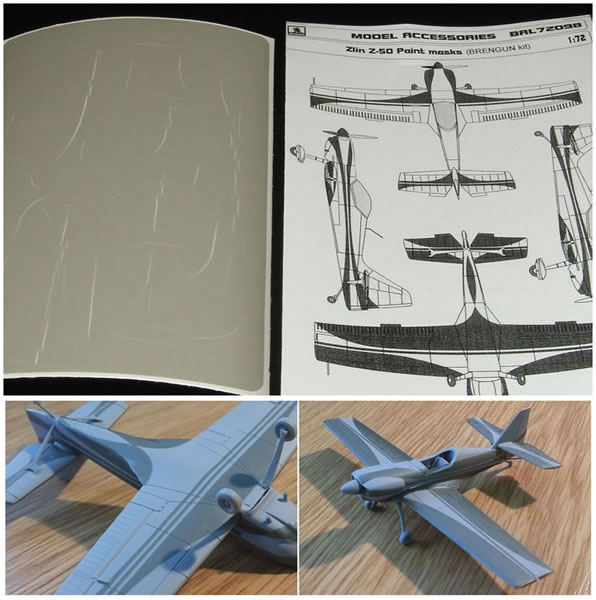 This is a pre-cut vinyl mask to make the job of painting the standard production graphics as used by Czechoslovak and East German aerobatic teams an easy and straightforward task. I think it is well worth buying.
---
PE Detail Set
This set provides various cockpit and external details, and is intended for all of Brengun's Z-50 kit variants (L, LA, LS & M).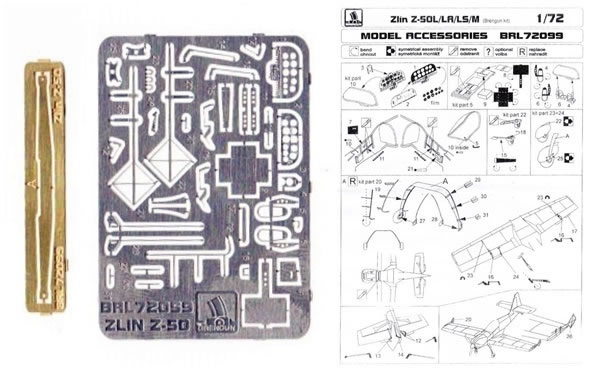 There is a choice of instrument panels that sandwich an instrument photo foil (missing from my sample), and a two-part structure that goes behind the seat. In fact, I cannot make sense of what the PE parts represent; this composite image illustrates the parts in question: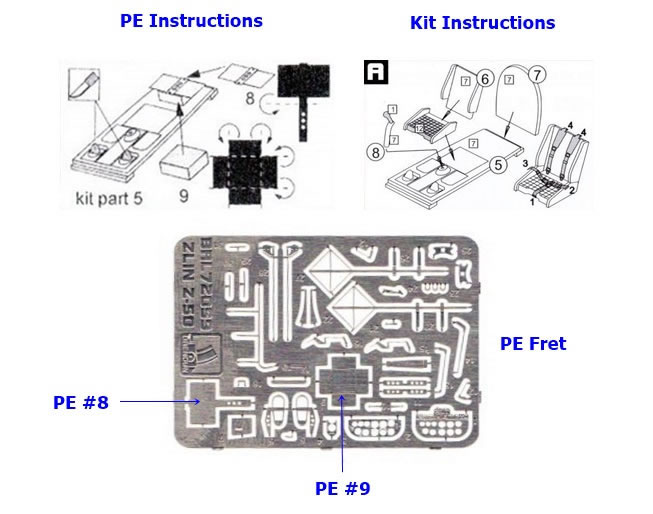 There are nicely done rudder pedals, replacement stringers, a couple of control levers and a latch-handle for the canopy.
PE provides a replacement tail-wheel strut and the main undercarriage legs, which come on a thicker brass fret than the details fret. The legs will have to be carefully shaped from this single piece, to which is added brake lines and some tiny PE straps (it may easier to use tape instead).
The remaining PE details supply control actuators, some minute hoop-shaped parts that fit just behind the leading edge at mid-span on the upper wing surface, and a single tiny mass-balance. There is also a pair of wingtip attitude indicators, which I am told by some helpful HyperScalers, enable an aerobatic pilot to make a quick reference of his plane's attitude relative to the horizon without the need to look at instruments inside the cockpit (to say nothing of the instrument response lag). These come in different styles; see here and here, with the former being offered with this set.
I think this set provides an opportunity to add some real finesse to the model; but it will not be for everyone given some of the very delicate pieces.
---
Vac-Form Canopy
The vac-form canopy looks to be god quality, but only really makes sense if you have also invested in the PE detail seat as well. The canopy seems a bit expensive to me at 48% of the kit's asking price, even though the kit has a very attractive retail price. The PE set's price at 70% of the kit's, which means the two combined are almost a fifth more than the kit alone costs.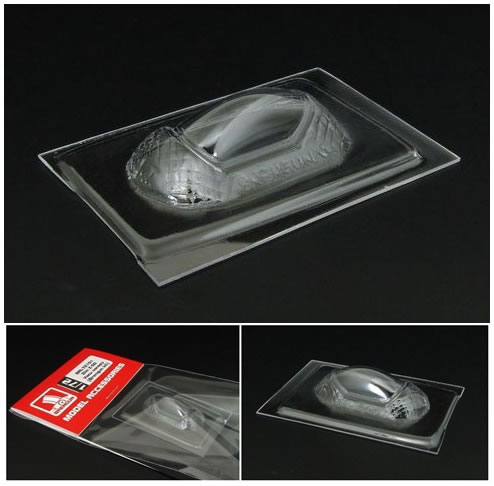 However, in the end, we are still talking about modest sums, and small models do stand out more when adorned with delicate details; but if I had to choose, I would forego the canopy.
This is a very nicely executed and good quality limited run kit. It should be straightforward to build, and represents good value in my opinion.
I think the paint mask is good investment if you plan to do the Czechoslovak or East German schemes that use Zlin's standard graphics.
The PE detail set is worthwhile if you can cope with some tiny and very delicate pieces.
The vac-form canopy is a nice to have 'cherry on the top'; but like fresh cherries, it is expensive for what it is.
I am happy to recommend this kit and all three accessory sets examined here.
Thanks to Brengun for the review sample.
---
Review Text Copyright © 2016 by Mark Davies
Page Created 19 April, 2016
Last updated 19 April, 2016
Back to HyperScale Main Page
Back to Reviews Page