Planet Models' 1/48 scale
Koolhoven FK.58
2nd Prototype
by Fabrice Fanton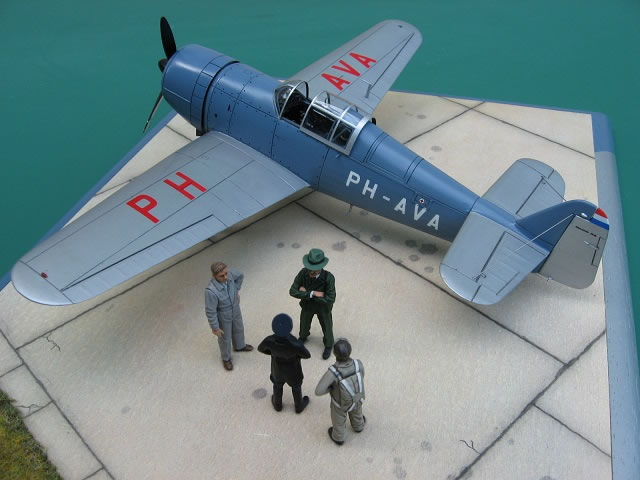 Koolhoven FK.58, 2nd Prototype

Tamiya's 1/48 Mosquito FB.VI is available online from Squadron.com for only $35.99!
Koolhoven FK.58, 2nd prototype, Planet Models 1/48 (item PLT179)
I like the look of this plane, a mix between modern and old technologies. When I have discovered a pic of the 2nd prototype of the FK.58, I was decided to build it. In the beginning, the plane was to be motorized with the Hispano Suiza 14AA engine, and both the two prototypes and seven (?) production aircrafts have it. But, due to the lack of reliability of the HS 14AA, the French Air Force decided to install the Gnome-Rhone 14N. As tis engine was heavier, a counterweight was mounted in the rear fuselage. Of course, the aircraft was now less faster.
---
In the Box
Planet Models has the 1/48 scale Hispano Suiza FK.58 in their range (Kit No. PLT179) so I bought one.
When I received the kit, I was a little disappointed. Shapes seemed to be correct, some parts are very fine and well molded, but others are crude. This is a short list of positive and negative points :
general shapes are good

the cockpit is fine and well detailed

wings are well molded

transparent parts are very good

a correct prop and spinner
but :
the kit engine looks more as a Gnome-Rhone 14 than a Hispano Suiza 14AA

the front of fuselage, behind engine cowl, have a wrong shape

landing legs are crude and molded in extension

landing gear doors are crude

the fit of horizontal tailplane are poor and parts lack a streamline fairings for struts

no firewall in front of the cockpit
Here are the modifications I have done to build the 2nd prototype :
enlarge the engine cowl front opening

make an oil cooler under this cowl, and a small rectangular air scoop (for engine carburetor ?) in front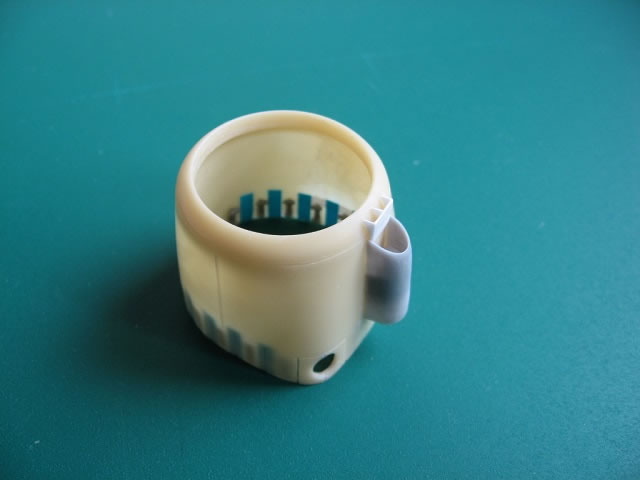 fill existent cowl flaps and redo them with their rods (from Vector's Corsair cowl flaps)

make thinner the whole engine cowl

change the place of exhausts

build a new engine, using main crankcase and modified cylinders from the Vector's Japanese Kinsei, and front crankcase from a Verlinden's P&W R 2800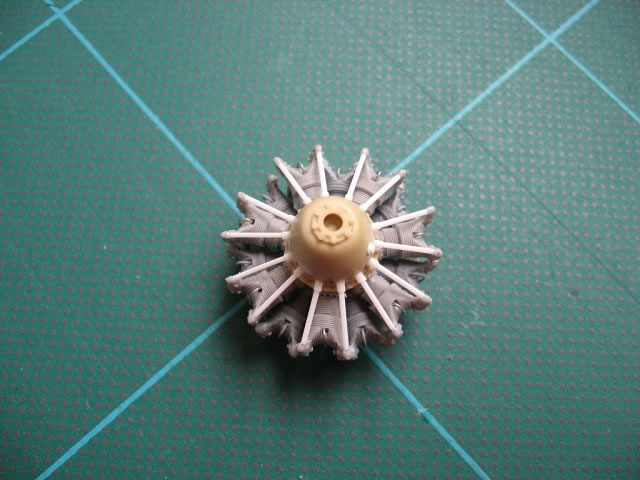 redo the front fuselage with thick plasticard

fill some louvers in front of fuselage

add details in cockpit with spare parts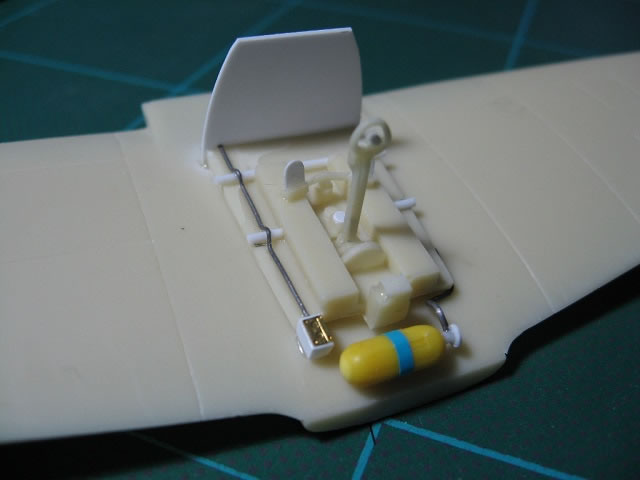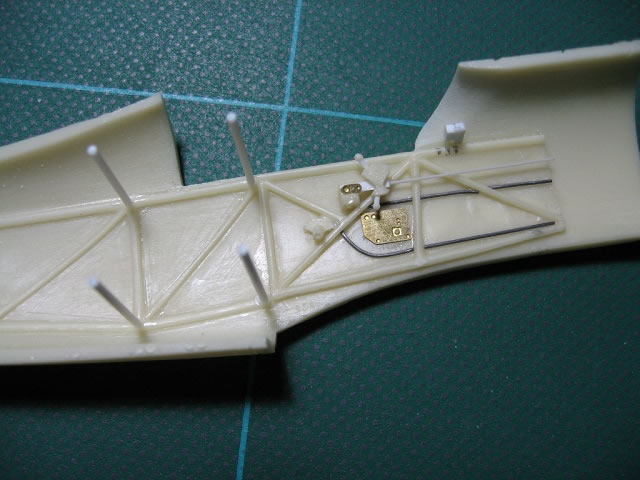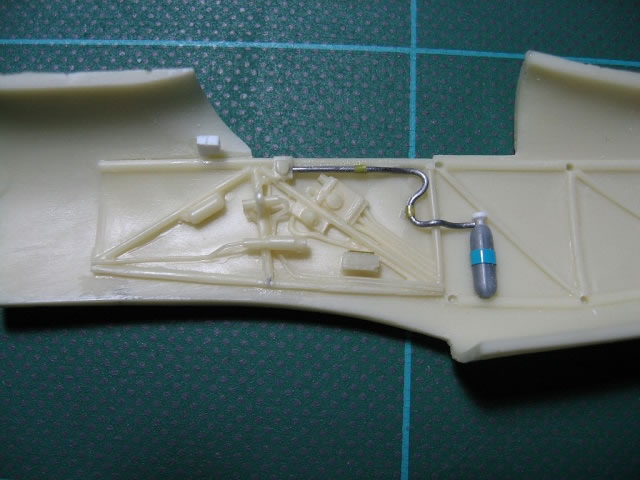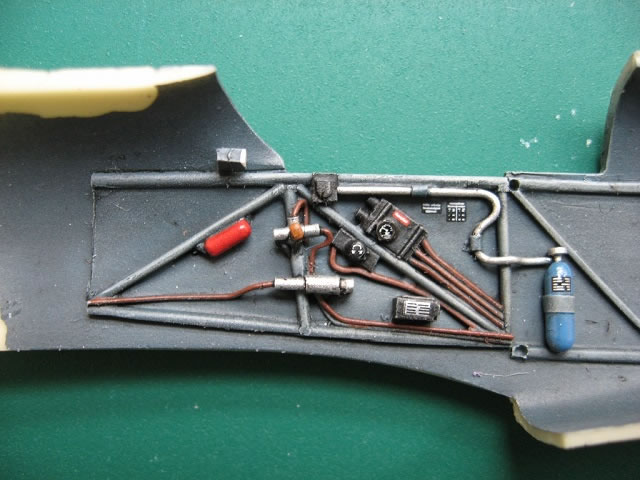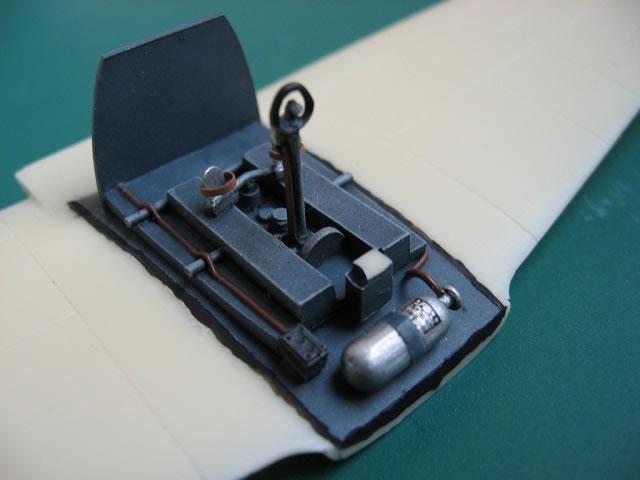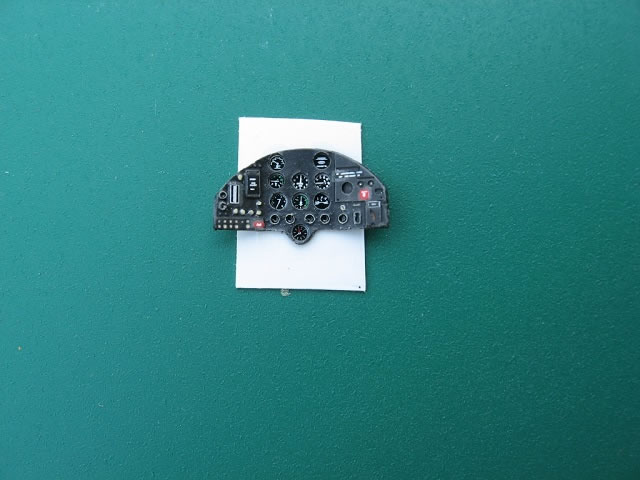 redo landing legs, retraction arms and doors with plastic (for the legs, I add a metal rod in a plastic tube)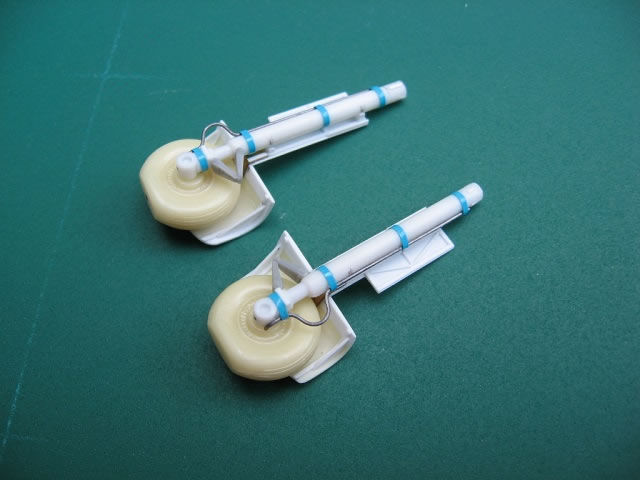 detail wheel wells

make holes in underwing MG fairings and replace kit's barrels with metal barrels

make a new Pitot tube and foot steps
Painting, Markings and Base
The cockpit is painted in a dark blue gray. The fuselage received a blue close to FS35250, which is a mix of Tamiya paints (6 parts of XF-2 white, 1 part of XF-7 red, 5 parts of XF-8 blue and 1 part of XF-19 gray). Wings and tailplane are painted with Tamiya silver leaf (TS-30). Registrations are made with RAF letters masks. Canopy frames are decals strips, silver over black.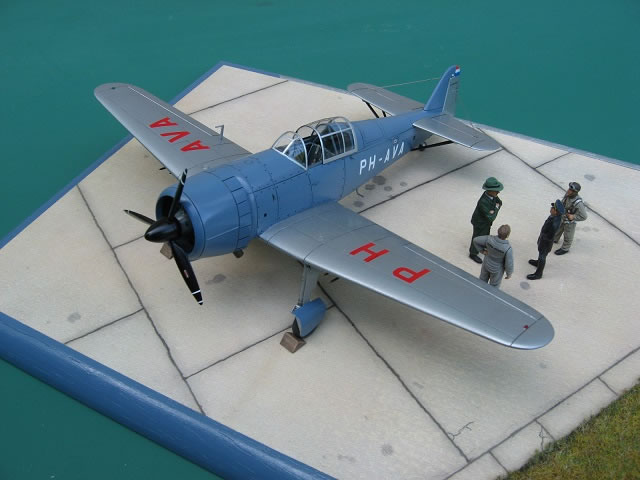 The diorama base is made with a printed concrete card and a small grass mat from Model Scene. Figures come from Tamiya D.520 box (pilot and officer), ICM (Koolhoven mechanic) and Hauler (Koolhoven engineer), all painted with Humbrol paints.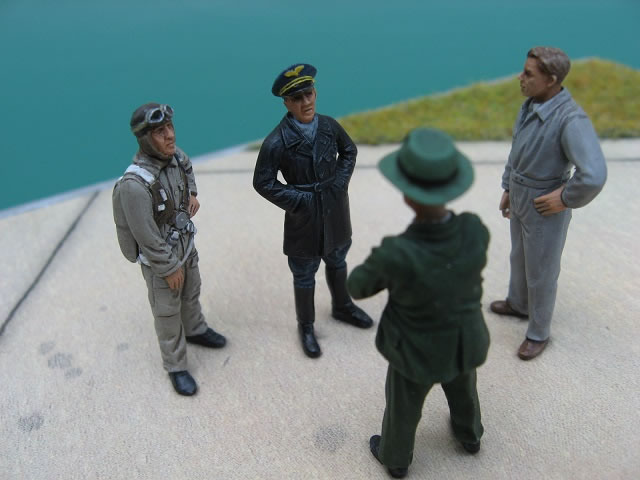 The diorama represents the visit, in March 1939, of French officers to the Koolhoven plant, at Waalhaven, to make a flying test.
---
Model and Text Copyright ę 2017 by Fabrice Fanton
Page Created 9 May, 2017
Last Updated 9 May, 2017
Back to HyperScale Main Page