B-1B Lancer
Five New Resin Upgrade Sets
for the Monogram 1/72 kit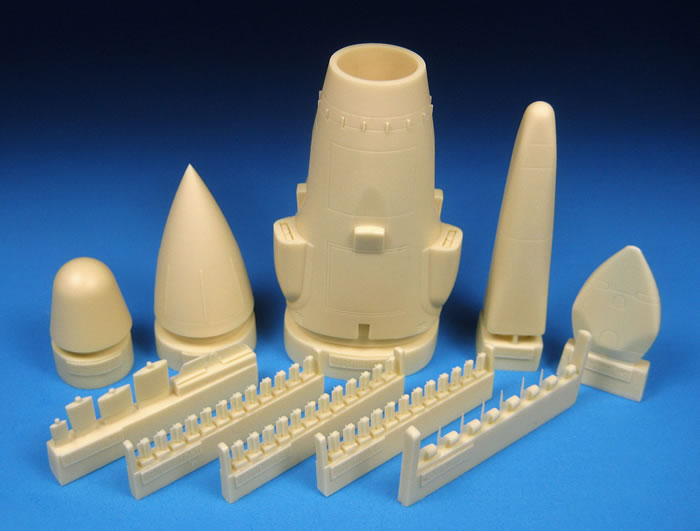 Barracuda Studios, 1/72scale


HyperScale is proudly supported by Squadron.com
R e s i n U p g r a d e P r e v i e w
Roy Sutherland has sent the following information and images of the newest releases in Barracuda Studios' range of accessories, available right now from Barracuda Studios' website:
Barracuda Studios is very proud to announce the long-awaited release of five new upgrade and correction sets for the Monogram B-1B Lancer, a kit that was first released about 1983.
The Monogram Bone is a good basic kit, though it does suffer from a few shape errors,and it represents a very early B-1B, which limits the color schemes to very few choices. These sets allow you to build a later production Lancer, with improved avionics and exposed afterburners. Work began on these sets more than 4 years ago, and the result is the culmination of hundreds of hours of research, design and production.
Many of the parts are CAD designed, so the detail is very fine and precise. The afterburners each have 14 separate actuators, which adds a lot of visual interest to this exhausts. These sets require some old school modelling skills; cutting of kit parts to fit the new assemblies and blending with fillers. Its all fairly straightforward and the results will be a dramatic improvement to the base kit. Full color, illustrated instructions walk you through the process, and downloadable PDFs will be updated with modeler's build articles and tips as they become available.
We look forward to seeing some spectacular B-1B builds showing up over the next year.
---
BR72296 1:72 Scale B-1B Nose & Tail Correction Set - Late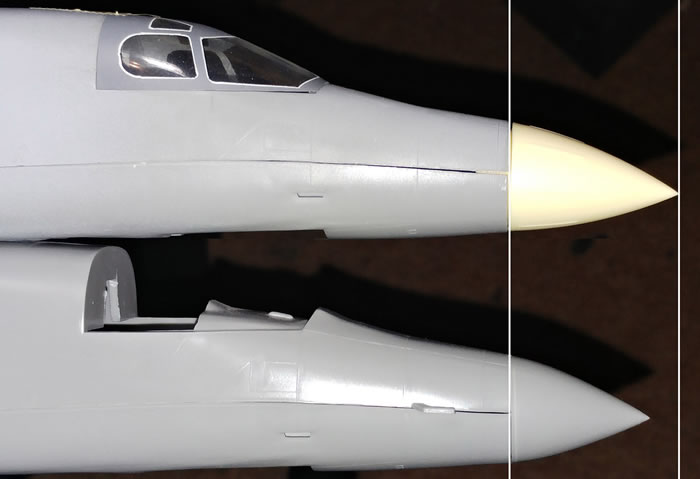 This set contains a new, accurate radome, a replacement tailcone with towed decoy fairings, a corrected tailplane fairing, Defensive Avionics System fairing and antennas, and separate flow vanes.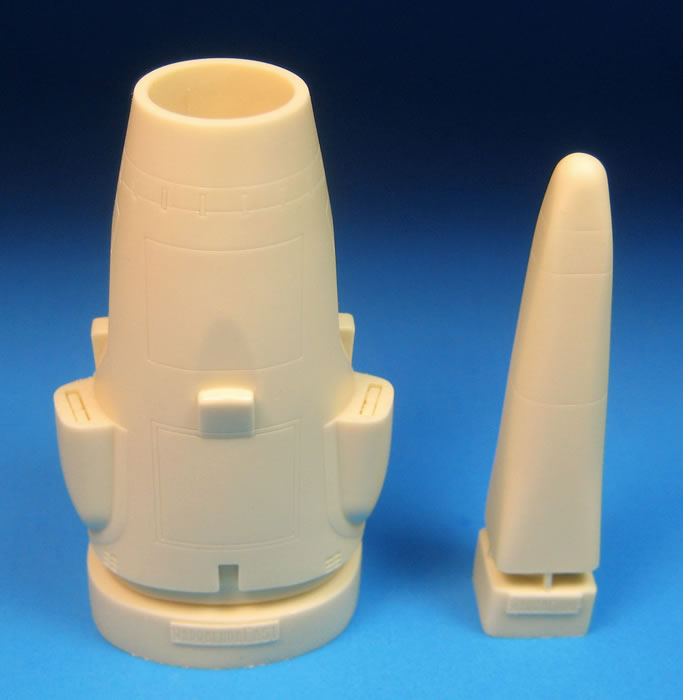 The Monogram kit represents a very early production B-1B and the nose shape is wrong. This set will allow you to build later production B-1Bs. An extensive and very visible upgrade for the Monogram kit.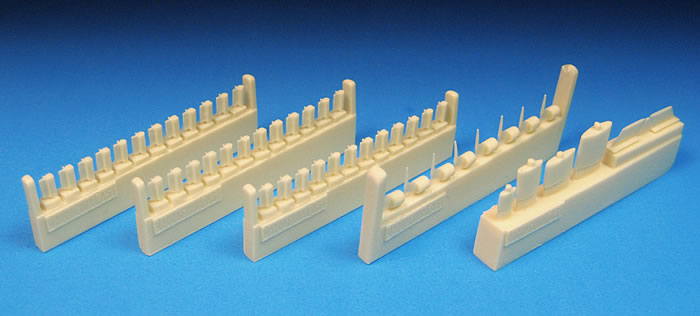 With detailed, illustrated instructions.
---
BR72298 1:72 Scale B-1B Late Exhaust and Rear Nacelle Upgrade Set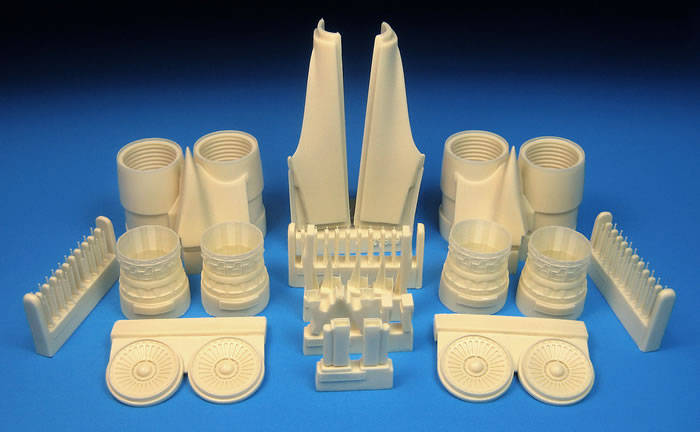 Contains parts to correct the rear of the kit nacelles and inner wing root, as well as accurate exhausts with separate flame holders and super detailed afterburners nozzles.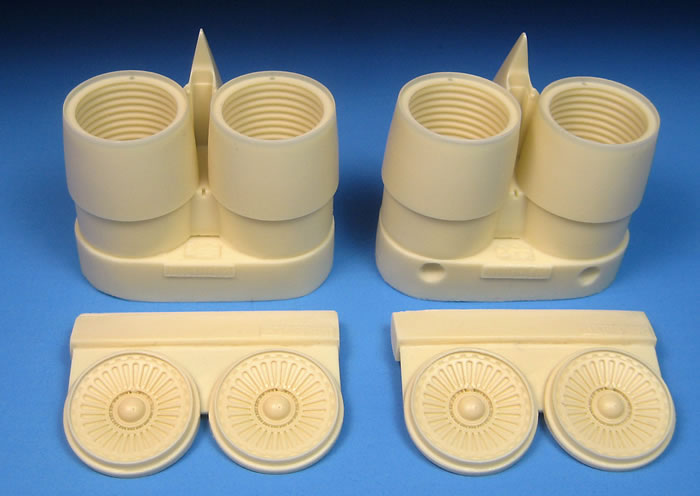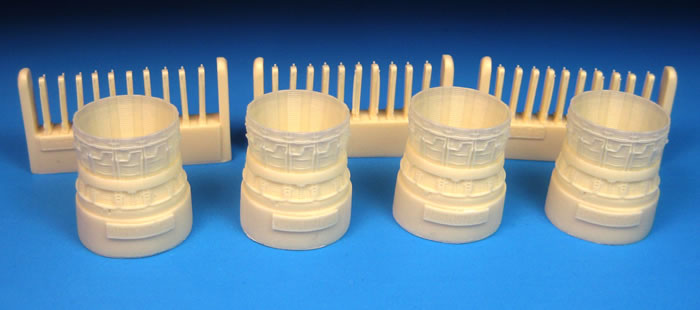 Also includes separate radius rods (with many spares), guide vanes and APU exhaust ducts. A huge detail upgrade for Monograms's B-1B. Requires some hands-on modelling to install.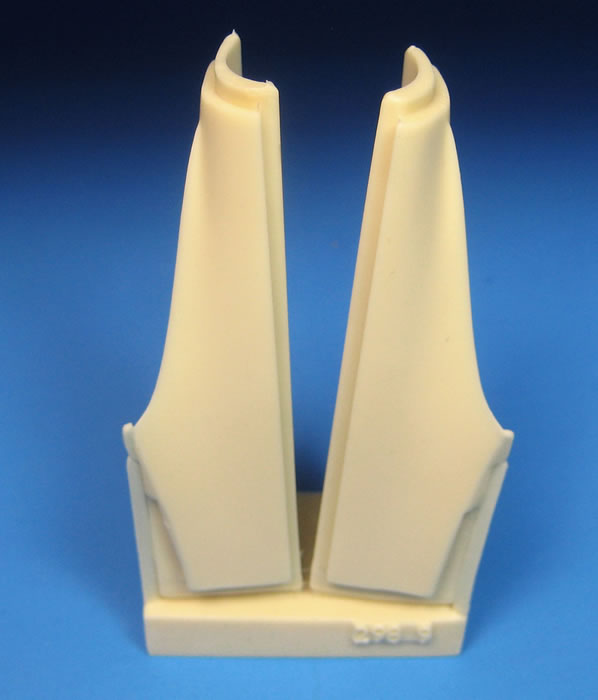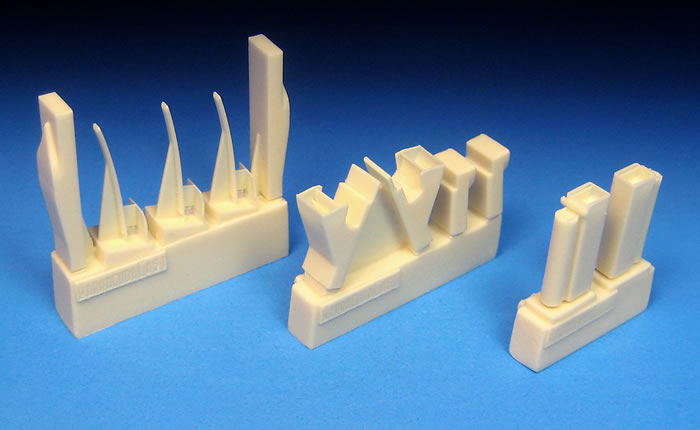 With detailed, illustrated instructions.
---
BR72299 1:72 Scale B-1B Lancer Main and Nosewheel Set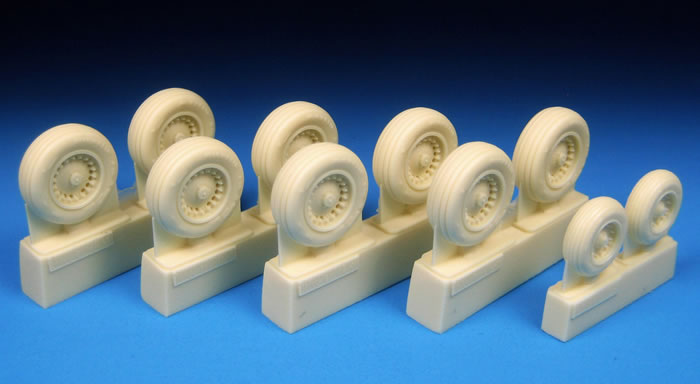 Set contains 2 resin nosewheels and 8 mainwheels. Features detailed hubs, accurate
radial tire tread with data and logos on the sidewalls. Directly replaces the kit parts.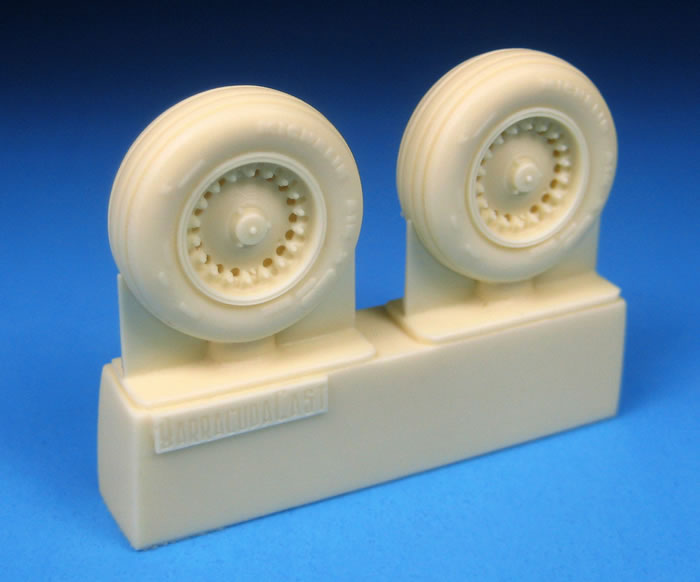 Designed for the Monogram B-1B kit, but will fit the Airfix kit as well.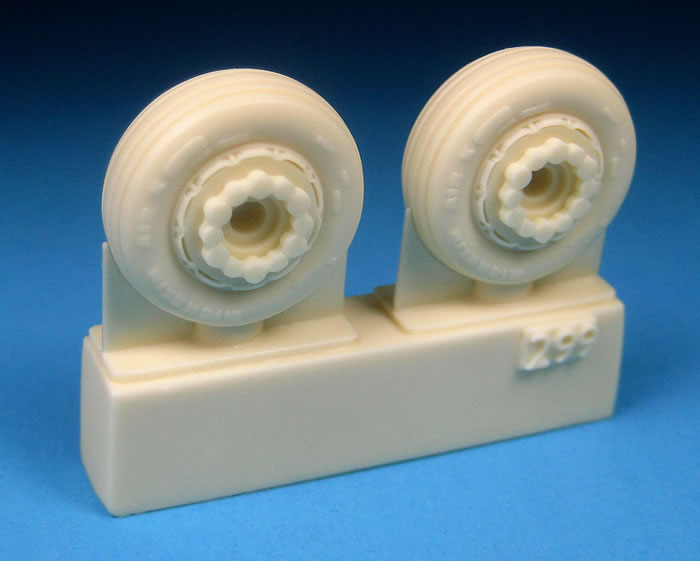 An easy installation that will make your B-1B stand out.
---
BR72300 1:72 Scale B-1B Lancer Engine Intake Set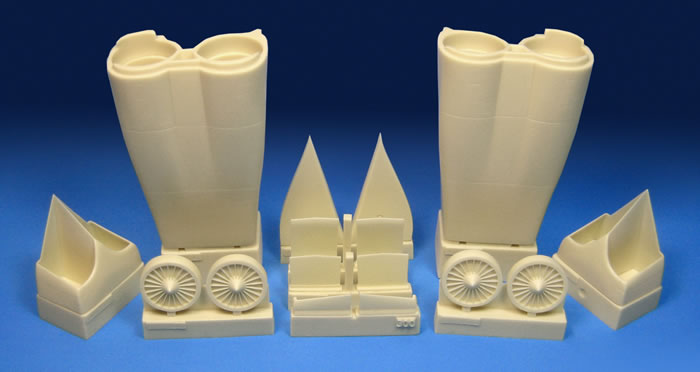 This set contains all new resin nacelle fronts completely reprofiled to be accurate, with full seamless engine intakes. Auxiliary intake doors are included to allow them to be built in the open position, and separate intake baffles and engine faces complete the set.
Designed for Monogram's B-1B kit. Takes some hands-on modelling work to install. Complete with detailed, illustrated instructions.
A dramatic improvement over the Monogram kit parts.
---
BR72301 1:72 Scale B-1B Lancer Wing Glove Set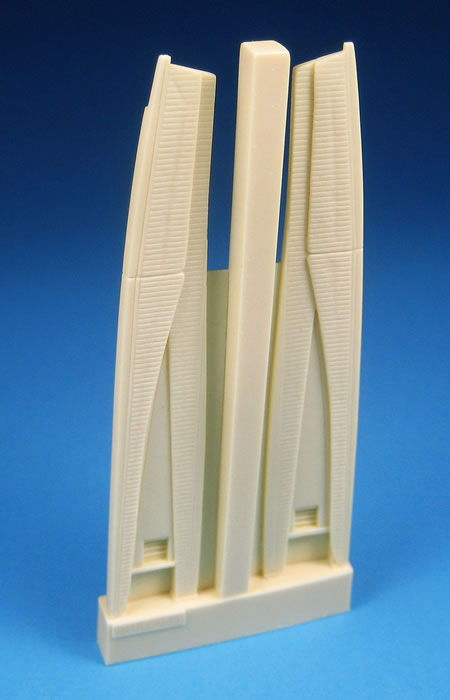 Set contains 2 detailed, accurate wing gloves to plug the large openings created when the wings are swept forward. Some cutting and fitting is required, but the result is a huge visual improvement to the model.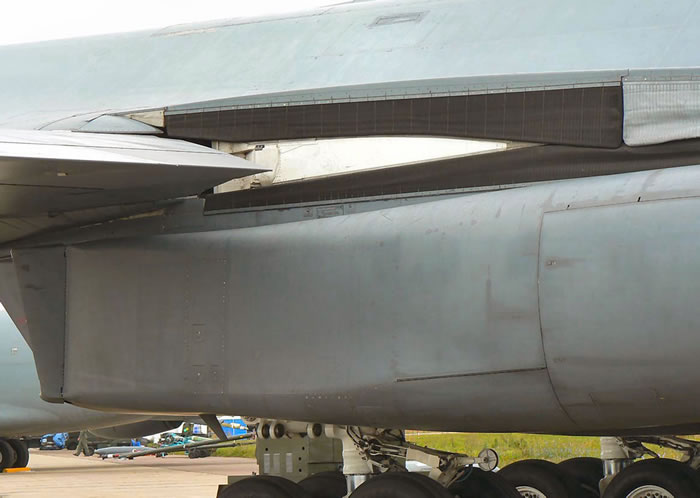 Designed for the Monogram B-1B kit, but may be adapted for the Airfix. Complete with detailed, illustrated instructions.
All sets are in stock and available for sale on the Barracuda Studios website.
Thanks to Barracuda Studios for the images and information
---
Barracuda Studio products are available online from their website
---
Text and Images Copyright © 2017 by Barrcuda Studios
This Page Created on 17 March, 2017
Last updated 17 March, 2017
Back to HyperScale Main Page