X-Planes 3
North American X-15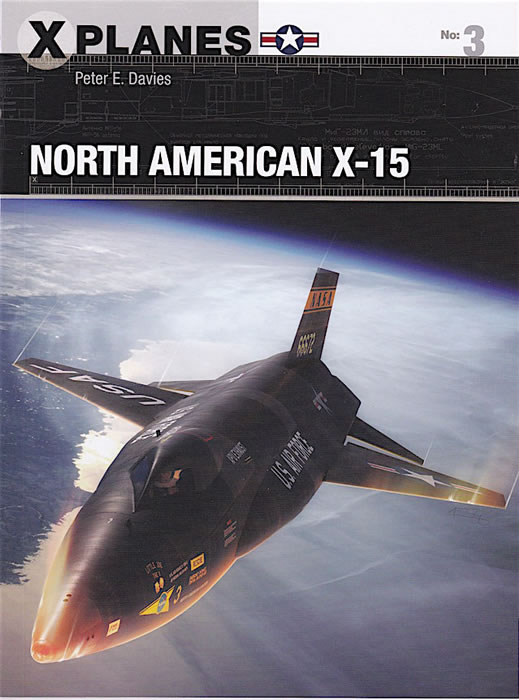 Osprey Publishing
S u m m a r y :

Title and ISBN:

Osprey Publishing

North American X-15

by Peter E. Davies

ISBN: 978-1-4728-1991-8

Contents & Media:

Soft-cover format; 80 pages; black and white photographs and line drawings; full-colour plates.

Price:

£12.99 plus postage available online from Osprey Publishing, and from specialist book and hobby shops.

Also available from Osprey as an eBook, both £10.99

• ePub (ISBN 978-1-4728-1993-2) and

• PDF (978-1-4728-1992-5)

Review Type:

First Read.

Advantages:

Interesting subject; well-written text packed with information; high quality photographs and artwork.

Disadvantages:

Conclusion:

A useful introduction to this highly successful aircraft.

Reviewed by Brad Fallen


HyperScale is proudly supported by Squadron

The third title in Osprey's X-Planes series tackles the hypersonic North American X-15. As one of the most important experimental aircraft ever produced, the X-15 is far removed from some of the 'what if' subjects of other titles in the series.
Author Peter E. Davies uses the 90 pages at his disposal to provide a good overview of the X-15's development and use. Davies breaks down his subject as follows.
Beating the Heat. This chapter examines the combination of circumstances that led to the X-15. Cold War rivalry was a key incentive, but the program drew inspiration from a variety of sources including pre-war German research, the Bell X-1 trials, and Douglas's parallel Model 671 program.

Building the Black Beast. Despite being selected as the US Government's preferred partner, North American Aviation was reluctant to commit to the X-15 program. Once it did, the company's project team was faced with a myriad of design and engineering challenges. As Davies notes, "whereas the relatively gradual programs for the Bell and Douglas rocket-planes kept their speed just ahead of what production military jets were achieving, the X-15 would leap ahead in virtually every respect". The author explains in layman's terms how – against a backdrop of escalating Cold War tension – North American built the world's first reusable spacecraft in less than three years.

Three Black Birds. North American's flight-testing began at Edwards Air Force Base in 1959. While this was not without incident – including the explosion of X-15-3 during engine ground running –initial testing was successful and paved the way for the official NASA/USAF flight program from 1960.

The Envelope Expands. Here Davies explores the decade-long X-15 program in detail, from Joe Walker's record-setting 345, 200 ft high flight in 1963 to the tragic loss of Mike Adams in X-15-3 four years later. I don't think any of the information presented here is new, but for newcomers to the X-15 story like myself this chapter is an almost incredible catalogue of achievements. This is accompanied by several dramatic artworks by Adam Tooby, of X-15-3 on the edge of space in 1963 and X-15-2 on its final mission in 1967.

What Might Have Been. As its title suggests, the final chapter examines ways in which the X-15 design might have been further developed, should the program have continued beyond 1968. These included a delta-winged conversion and the two-seat, suborbital X-15B. While these projects didn't eventuate, X-15 research contributed significantly to the success of the later Space Shuttle program.
The book concludes with a short bibliography and an index, which makes navigating the wealth of information presented somewhat easier. Davies' writing style is readable but dry, reflecting the sheer amount of data he needs to convey to the reader. The accompanying photos and artwork are well chosen and presented, with many useful details for anyone planning to tackle one of the many X-15 kits available in the three popular scales.
North American X-15 is a useful introduction to this highly successful aircraft and program, and highly recommended as a primer for modellers and aviation historians alike.
Highly Recommended.
Thanks to Osprey Publishing for the sample.
---
Review Copyright © 2017 by Brad Fallen
This Page Created on 1 August, 2017
Last updated 1 August, 2017
Back to HyperScale Main Page
Back to Reviews Page