Meng Model 1/48 scale Preview
F-35A Lightning II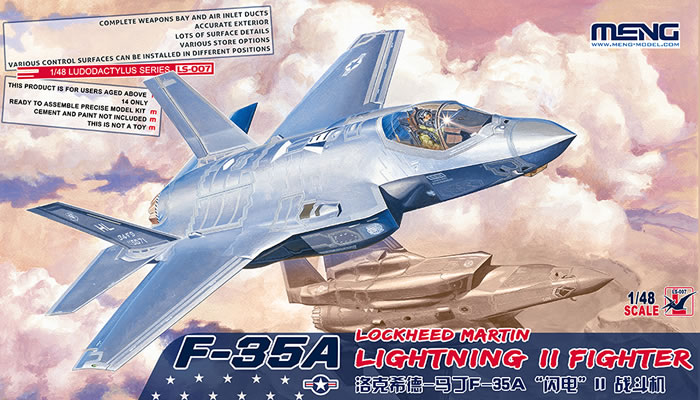 Meng Model has announced their next release in 1/48 scale - the F-35A Lightning II:
The F-35 is surely the most eye-catching new fighter jet over the past ten years.
With the unmatched R&D capability of the Skunk Works, the American Lockheed Martin Corporation has undertaken the R&D and production of the United States' fourth-generation fighters.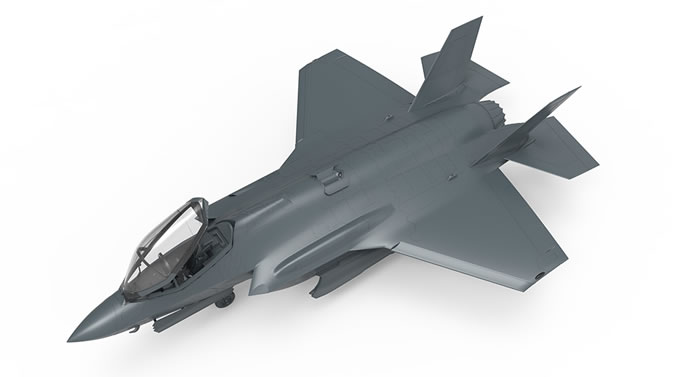 After winning the U.S. Air Force Advanced Tactical Fighter Program (ATF) in the 1990s, Lockheed Martin developed and produced the F-22. The Lockheed Martin X-35 also won the Joint Strike Fighter Program (JSF). After a series of test flights and improvements, the X-35 has entered military service in the name of F-35.
Unlike the F-22 air superiority fighter exclusively used by the USAF, the F-35 has a conventional takeoff and landing (CTOL) variant, the F-35A, a variant for large aircraft carriers, the F-35C and a short takeoff and vertical landing (STOVL) variant for small aircraft carriers and amphibious assault ships, the F-35B.
The F-35 not only serves in the USAF, the US Navy and the Marines, but will also become the standard fourth-generation fighter of many US allies. Thanks to the large order quantity, its unit cost has dropped dramatically. Developed about 10 years after the F-22 project, the F-35 uses advanced electronic equipment, which makes it play a more important role in digital warfare.
By April 2017, Lockheed Martin has delivered more than 200 F-35s to its clients. The Lightning II is now the most produced fourth-generation fighter.
---
Meng's 1/48 scale F-35A Lightning II
The LS-007 Lockheed Martin F-35A Lightning II Fighter is the latest MENG LS series plastic aircraft model kit in 1/48 scale.
The model is 326mm long and 223mm wide.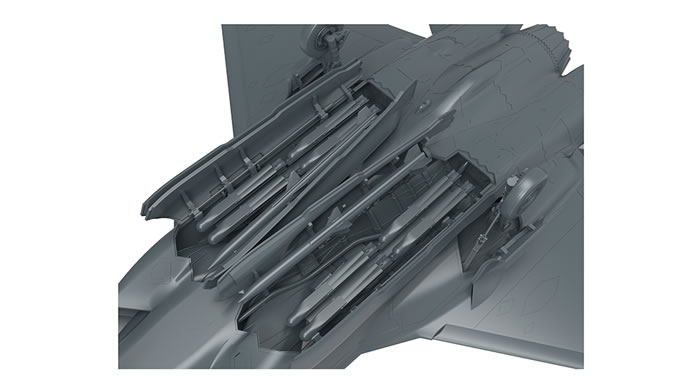 Based on the latest reference materials in the recent years, this model features accurate profile, complete weapons bay and air inlet ducts and lots of surface details. Various control surfaces can be installed in different positions.
What's more, the latest stores of the USAF are provided in the kit.
More information will be available closer to the release date.
Thanks to Meng Model for the information and images.
---
Images Copyright © 2017 by Meng Model
Page Created 23 May, 2017
Last updated 23 May, 2017
Back to HyperScale Main Page