Fokker D.21
"Dutch and Danish"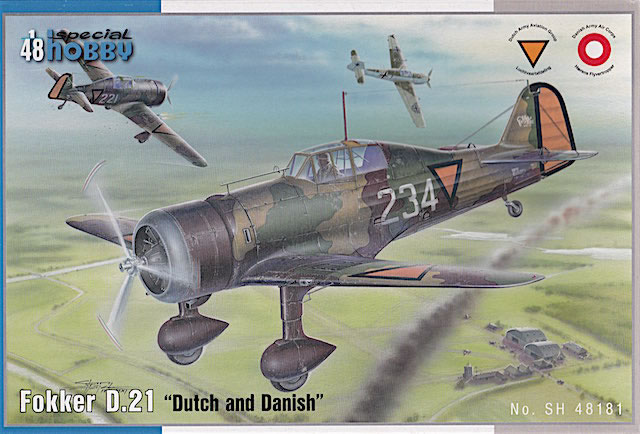 Special Hobby, 1/48 scale
S u m m a r y :

Catalogue Number:

Special Hobby Kit No. SH48181 – Fokker D.21 "Dutch and Danish"

Scale:

1/48

Contents & Media

Approx.111 grey plastic parts; eight clear plastic parts; 34 grey resin parts; fret of photo-etched brass parts; one decal sheet with markings for two Dutch and two Danish D.21s; 12 page instruction booklet with full colour assembly and painting guide.

Price:

Available on-line from these stockists:

Click here for currency conversion

Review Type:

First Look.

Advantages:

High quality plastic, resin and photo-etched parts; comprehensive instructions; interesting marking options.

Disadvantages:

Instrument panel decals not particularly convincing.

Conclusion:

This is a comprehensive release that delivers plenty of detail and choice at a reasonable price – highly recommended.

Reviewed by Brad Fallen

Special Hobby's Mirage F.1B/BE is available online from Squadron.com
The Fokker D.XXI first flew in 1936 and was one of Anthony Fokker's most successful post-World War I aircraft. Designed for colonial use it was a deliberately robust machine that with its fixed undercarriage looked anachronistic next to contemporaries such as the Bf 109 and Spitfire. Notwithstanding this, the D.XXI is one of a small number of aircraft types that – obsolescent before World War II began – nonetheless performed with distinction in that conflict.
The D.XXI is best known for its service with the Finns, who flew it successfully against more modern Soviet aircraft for several years. However the Royal Netherlands Air Force also used it creditably against the Luftwaffe during Holland's five days of resistance in May 1940, with D.XXI pilots downing a number of Bf 109 Es. The most famous of these was the six-victory ace Bram 'Bob' van der Stok, who subsequently joined the RAF, was shot down over France, and became one of only three prisoners from Stalag Luft III's 'great escape' to make it back to England.
The D.XXI has been well represented in model form. The best available kit is, without doubt, Silver Wings' splendid 1/32 resin kit that builds into a beautiful model. Close behind are the 1/48 Special Hobby/Classic Airframes series kits from the mid-2000s that allow you to build all major versions of the D.XXI, including the Finnish licence-built Twin Wasp Junior-engined machines. The more common Bristol Mercury-engined D.XXI was represented in a number of boxings, three of which were reviewed by Steven Eisenman here on Hyperscale:
These are very thorough, in my view definitive, reviews that conclude – minor issues aside – the kits build into accurate replicas of the D.XXI. They have hopefully encouraged many modellers to pick up copies of these kits. I certainly did, buying the Dutch Defender boxing online for a very reasonable price; I haven't built it yet, but it's definitely on my 'to do' list.
The original kits have been out of production for some time, but aren't impossible to find. Special Hobby released a 'Duo Pack' boxing in 2012 that contained parts for Mercury and Twin Wasp-engined Finnish D.XXIs. Now Special Hobby has released a 'Dutch and Danish' kit that contains alternative parts and decals for modellers to build a D.XXI operated by either of these nations.
The attractive box art – recycled from an earlier Special Hobby boxing entitled 'Dutch Patrol' – shows the D.XXIs of Bram van der Stok and Herman Doppenberg (marking options A and B) skirmishing with Bf 109s on 10 May 1940. The box itself is generously filled with the following items:
Six sprues of grey plastic parts
Modellers who've built this kit tell me the plastic parts go together well. You'll need to clean them up more carefully than you would with a Tamiya or Wingnut Wings kit, and do plenty of test fitting especially as you build up the intricate internal framework.
Special Hobby's inclusion of parts for both Dutch and Danish D.XXIs means there's a lot of plastic in the box. And while the mouldings are 'old school' Special Hobby and lack the finesse of current releases like the 1/32 Tempest, they are still very well done. I did a sprue-by-sprue comparison with the parts in my Classic Airframes kits, and found that – if anything – the Special Hobby mouldings are slightly sharper. The larger parts don't have locating pins and some of the smaller ones will need a bit of cleaning up to remove flash, but overall quality is good with fine surface detail and narrow sprue attachment points.
One minor exception is sprue A1, which holds wing parts for the Dutch aircraft. Compared to the other sprues, the plastic here has slightly rougher surface texture and less well defined details. The equivalent sprue in the Classic Airframes boxing has an identical finish, so this is clearly an issue that's been around for a while. I don't think it's much of a problem – the differences shouldn't be noticeable under a coat of paint, especially if you give the parts a quick polish beforehand – but you will notice the discrepancy when you look at the sprues.
The parts on the other wing sprue (A2) are intended for the two Danish aircraft, but you've still got work to do if you're going to accurately represent one of these options. As Steven Eisenman points out in his review of the Classic Airframes 'Danish and Luftwaffe' kit, Danish D.XXI landing and wingtip lights were similar to those on Finnish aircraft, although differences in armament meant there were still variations between the two. Special Hobby has addressed this by including its Finnish wing sprue, and providing templates for which panel lines needs to be removed or inscribed. There are also templates to help with the accurate placement of wing guns.
Other version-specific parts include engine cowlings (smooth for option D, a Bristol Mercury VIII-powered Danish machine, and with clearance bumps for the Mercury VI-S engines fitted to the other three options), wheel spats, and armament. The rudder used for both Danish and Dutch versions requires a small portion of the vertical stabiliser to be removed in order for the rudder to fit.
There are a number of unused parts – including horizontal stabilisers, rudder and ski undercarriage – that will allow you to build other D.XXI versions not catered for in this boxing, but if you're going down this path you'll want some good references.
---
One sprue of clear plastic parts
The clear sprue contains a one-part canopy with crisply moulded framing, a landing light lens for the two Danish options, and a window on the fuselage spine that should be faired over and painted for the machines included in this boxing.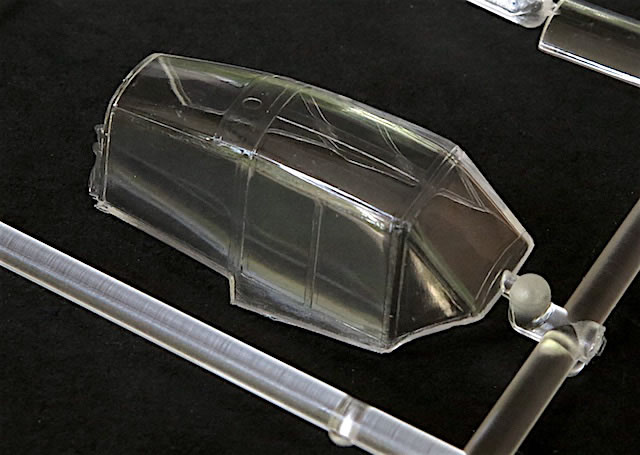 If you wish to display your canopy open then I recommend you look into the SBS Model Fokker D.XXI (Mercury) detail set that I reviewed back in 2012. This set includes a clear resin part that (with careful surgery to the kit canopy) allows you to pose your finished model with the canopy hinged open. It also includes a wealth of resin and photo-etched details, mostly for the cockpit but also for the exterior in the form of exhausts, ducts and intakes.
---
Photo etched fret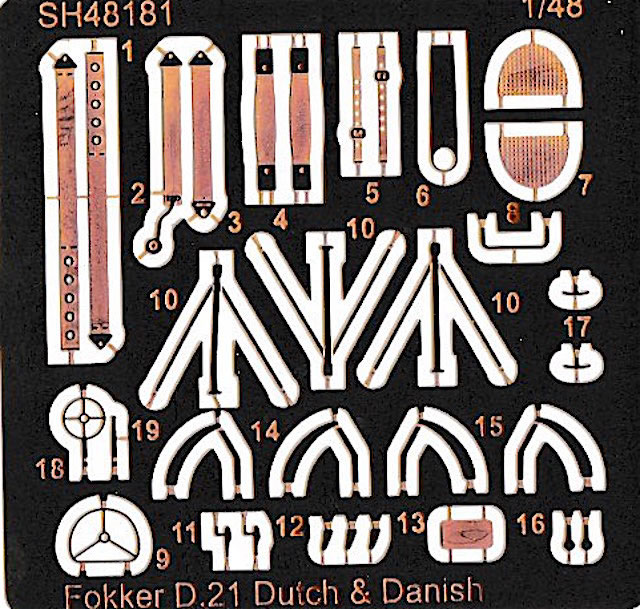 The photo-etched fret includes the seat harness, rudder pedal straps, some instrument panel levers, elevator control hinges and other parts for the engine, undercarriage and canopy. (These parts complement rather than duplicate the etched details in the SBS Model set, which include a very nice replacement instrument panel.)
---
Resin
The small bag of resin parts contains the Mercury engine, propeller blades and boss, and a couple of smaller parts like the gunsight mounting tube for the Dutch options.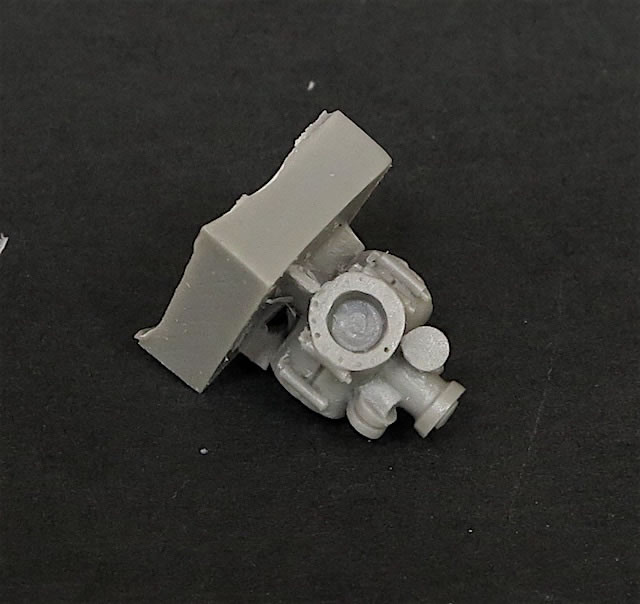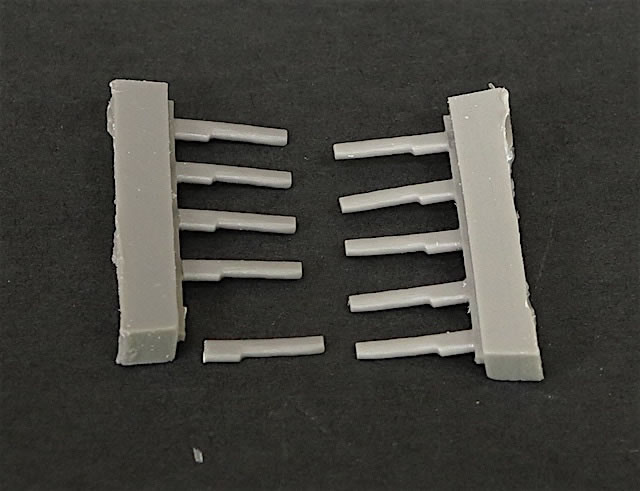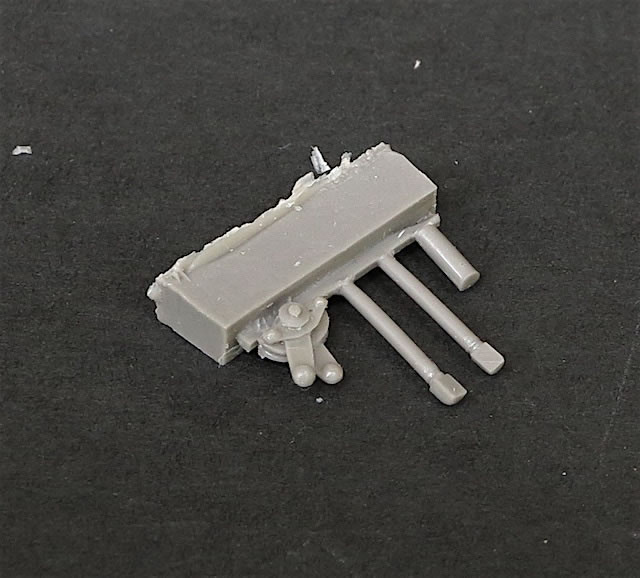 The parts are well cast, with the mouldings designed to allow easy removal of the parts from their casting blocks.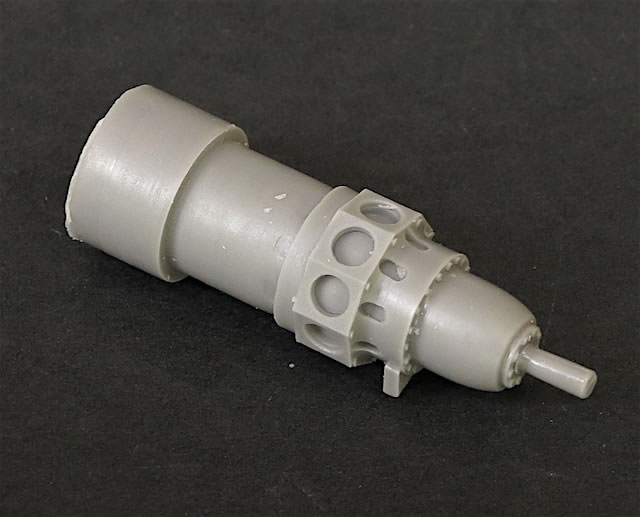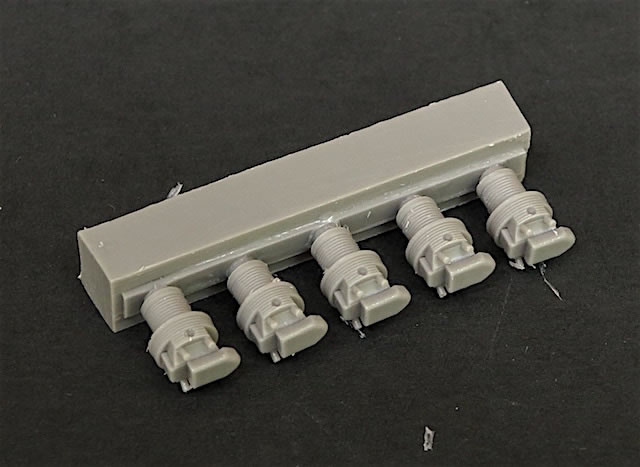 The resin propeller is used for three of the options, while the fourth uses a one-part plastic propeller.
---
Construction and marking guide
Special Hobby's instruction booklets have improved considerably in recent years, and this one is no exception. Printed in full colour with well-illustrated and logical construction sequences, the instructions clearly identify the plastic, resin and photo-etched parts required for each step. The optional parts and any modifications required to build each version are also highlighted. This minimises the potential for unfortunate mistakes, but the instructions still warrant careful study as some of the steps are very busy – not helped by the small size of the pages (21 x 15 cm, or 8 ¼ x 5 ¾ in).
The painting and marking guides are similarly comprehensive. Four-view drawings leave no doubt about camouflage scheme and decal placement for each of the marking options.
Paint colours are called out in Gunze-Sangyo numbers throughout.
---
Decals
The decals are by Aviprint and look good, with crisp colour demarcations between the red and white and orange and black of the respective national insignia. The white of the Dutch codes and at the centre of the Danish roundels looks slightly translucent on the sheet, but this may be a trick of the eye.
My only complaint is about the instrument panel decals, which don't look particularly realistic. If you plan on finishing your model with an open cockpit, I'd recommend replacing these decals with individual instrument decals from the likes of Mike Grant or airscale, or with the excellent etch and acetate panel from the SBS set.
---
Marking Options and Decals
Markings are included for two Dutch and two Danish D.XXIs, as follows:
No.234/construction number 5507, flown by Bram 'Bob' van der Stok of the 1st Fighter Squadron, Royal Netherlands Air Force, April-May 1940. This and the following aircraft were finished in distinctive green/grey/brown camouflage, with the brown wrapping around to provide the undersurface colour.
No.221/construction number 5494, flown by Herman Doppenberg of the 1st Fighter Squadron, April-May 1940.
J-47 of 2. Eskadrille, Danish Army Air Corps, winter 1939-40. This machine was camouflaged in brown and green over light blue.
J-42, as seen during armament tests in May 1938, armed with two 20mm Madsen cannons and finished in overall aluminium dope.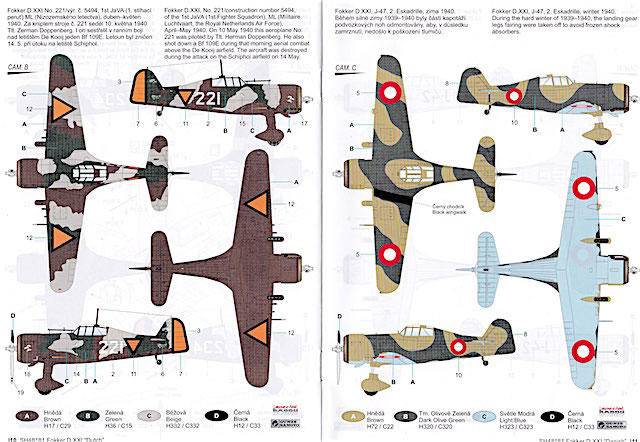 If you are interested in finishing your model in a scheme that is different to these options, there are a number of 1/48 decal sheets available for D.XXIs, such as this one by Dutch Decals that includes a number of different options for Dutch machines.
Ten or so years after its first release, it's great to see this kit being reissued by Special Hobby. The 'Dutch and Danish' boxing is a comprehensive release that delivers plenty of detail and choice at a reasonable price.
Highly Recommended.
Thanks to Special Hobby for the review sample.
---
Review Text and Images Copyright © 2017 by Brad Fallen
Page Created 7 March, 2017
Last updated 7 March, 2017
Back to HyperScale Main Page
Back to Reviews Page