Yakovlev Yak-1b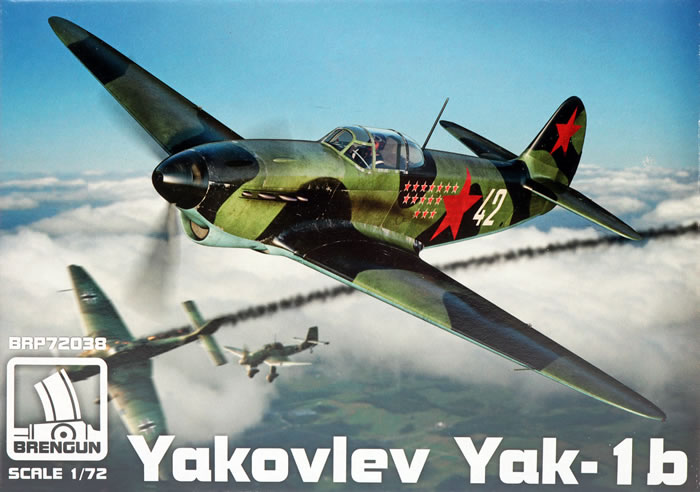 Brengun, 1/72 scale
S u m m a r y :

Catalogue Number:

Brengun Kit No. BRP72038 - Yakovlev Yak-1b

Scale:

1/72

Contents & Media

68 parts in grey injected moulded plastic; four parts in clear injection moulded plastic; photo-etched fret; markings for four aircraft.

Price:

14.90€ plus shipping available online from Brengun

GBP£13.99 EU / £11.66 Export Price plus shipping available online from Hannants

Click here for currency converter.

Review Type:

First Look.

Advantages:

Nice subtle surface features including recessed panel lines and scalloped stretched fabric; good level of detail; high quality decals and instructions.

Disadvantages:

Some flash, especially on the finer parts; no harness; no locating pins so care will be required when aligning parts.

Conclusions:

Brengun's 1/72 scale Yakovlev Yak-1b is a very nice limited run model of an important subject.

Reviewed by Brett Green

Eduard's 1/72 Avia B.534 IV serie Weekend Edition is available online from Squadron.com
The Yakovlev Yak-1was a World War II Soviet fighter aircraft. It was a single-seat monoplane with a composite structure and wooden wings
Production began in early 1940.
The Yak-1 was a manoeuvrable, fast and competitive aircraft. The composite-wooden structure made it easy to maintain, and the engine proved to be reliable.
It formed an essential basis for subsequent developments from the Yakovlev bureau. The Yak-1 was the first of a family of aircraft, with some 43,000 being built.
As a reward, designer Alexander Yakovlev was awarded the Order of Lenin – the highest decoration bestowed by the Soviet Union – a 100,000 ruble prize, plus a Zis motor car.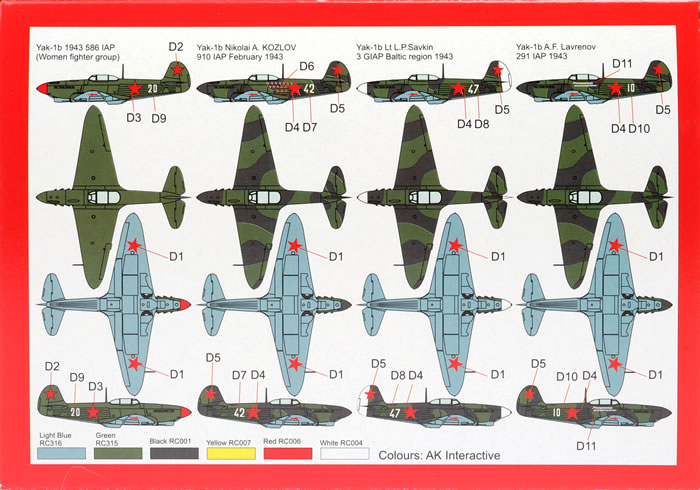 The Yak-1 was better than the Bf 109E, but inferior to the Bf 109 F – its main opponent – in rate of climb at all altitudes, although it could complete a circle at the same speed (20–21 seconds at 1,000 meters).
By comparison, a Bf 109, with its automatic wing slats, had a lower stall speed and was more stable in sharp turns and vertical aerobatic figures. Simulated combat between a Yak (with M-105PF engine) and a Bf 109 F revealed that the Messerschmitt had only marginally superior manoeuvrability at 1,000 meters (3,300 ft), though the German fighter could gain substantial advantage over the Yak-1 within four or five nose-to-tail turns.
At 3,000 meters (9,800 ft), the capabilities of the two fighters were nearly equal, as combat was essentially reduced to head-on attacks. At altitudes over 5,000 meters (16,400 ft), the Yak was more manoeuvrable. The engine's nominal speed at low altitudes was lowered to 2,550 rpm, and the superiority of the Bf 109F at these altitudes was reduced.
The Yak-1's armament would be considered too light by Western standards, but was typical of Soviet aircraft, the pilots preferring a few guns grouped on the centerline to improve accuracy and reduce weight.
The Yak-1b differs from its predecessors in a number of significant respects - most obviously its cut down rear fuselage and bubble canopy.
The Yak-1b also boosted armuor, ShKAS machine guns replaced with a single 12.7 mm (0.5 in) Berezin UBS, electrical and pneumatic firing of the weapons instead of the mechanical system, new control stick based on the Messerschmitt Bf 109 design, new gunsight, airtight fuselage, retractable tailwheel, improved engine cooling, Klimov M-105PF engine with better low-altitude performance.
The first flight (aircraft No.3560) took place in June 1942, with aircraft entering production in August. A total of 4,188 were built. *
This is the fifth in Brengun's 1/72 scale Yak-1 family. The first four releases, dating back to 2016, have been variations on the Yak-1 theme including a ski-equipped version. Mark Davies reviewed the original release on HyperScale in 2016.
Underneath striking box art, Brengun's 1/72 scale Yakovlev Yak-1b comprises 68 parts in grey injected moulded plastic, four parts in clear injection moulded plastic, a photo-etched fret and markings for four aircraft.
This is a limited run kit, which means we are not offered such luxuries as locating pins. There is also flash on many of the smaller parts. All this means that a bit more time will be required in preparation and alignment of parts.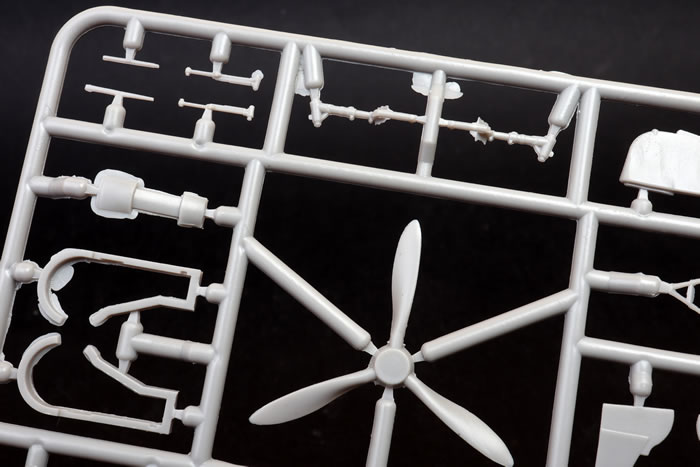 The level of detail, and in particular the surface textures, are very good indeed. The scalloped stretched fabric effect on the rear of the fuselage looks terrific and recessed panel lines are suitably fine.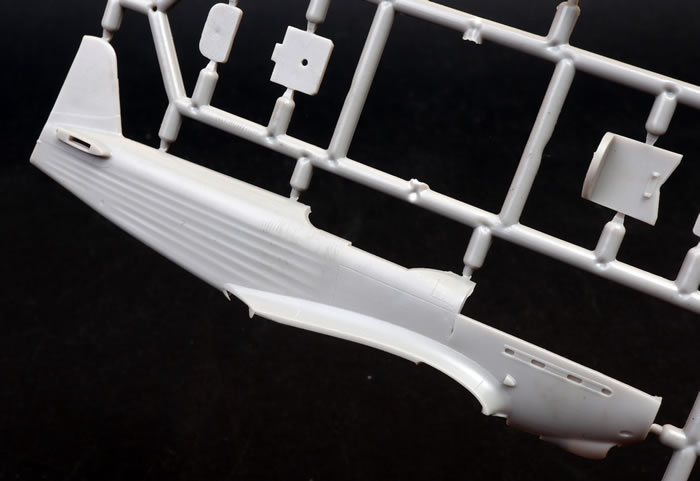 The cockpit is nicely presented with a photo-etched instrument panel and the "bottomless" floor represented with the assistance of more photo-etched psrts. It is therefore a bit surprising that harness straps are not included.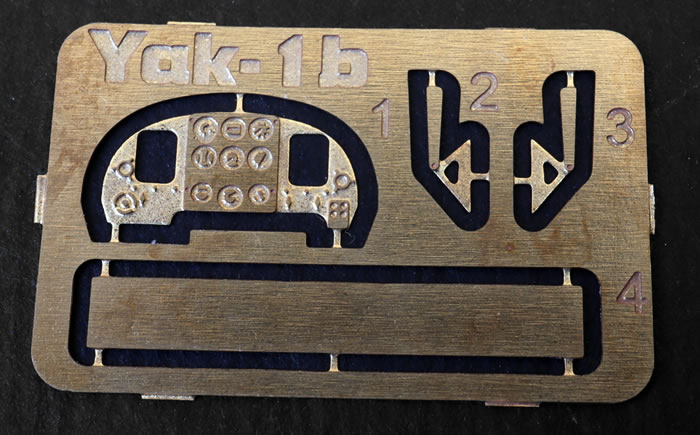 Sidewall detail in addition to the tubular, stringer and fabric structure of the rear fuselage interior, are moulded in place.
The fuselage is broken down into conventional halves plus a separate upper cowl deck with machine gun troughs.
Exhaust stubs are individual - and very small - parts. Take care when removing and handling lest they become fodder for the ravenous carpet monster.
The horizontal stabilisers benefit from locating tabs. The rudder is a one-piece separate part.
The wheel wells feature a separate part on each side for the sidewalls. Undercarriage legs are made up from four prts each plus wheels - plastic on this release. The upper wing halves are separate and the lower wing half is full span.
The clear parts look okay although they will probably profit from a bath in Future Floor Polish. The canopy is broken down into three parts but it cannot be posed open as the centre section will not fit over the rear section. However, Brengun does offer a vacform canopy for this kit separately, so you will be able to use this if you want to show off all that nice cockpit detail.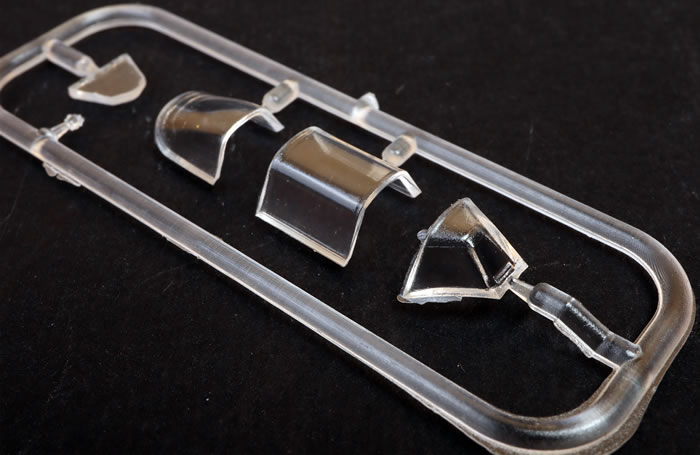 Markings are supplied for four aircraft.
One is finished in Green over Light Blue, while the other three feature a hard-edged disruptive scheme of Green and Black on the upper surfaces and Light Blue below.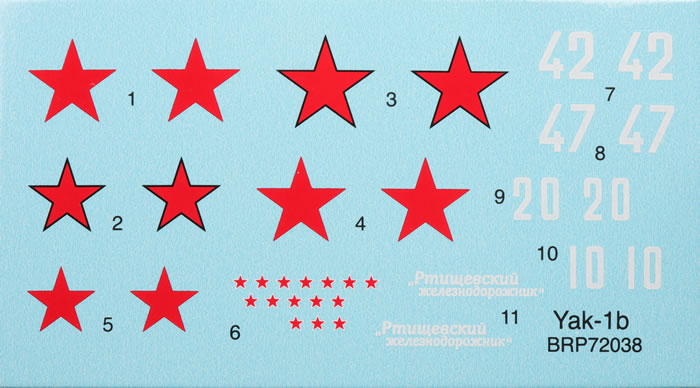 Decals are glossy and in register although there is no clue as to who has printed them.
Brengun's 1/72 scale Yakovlev Yak-1b is a very nice limited run model of an important subject.
* Historical summary adapted from Wikipedia.
Thanks to Brengun for the review sample.
---
Review Text and Images Copyright © 2019 by Brett Green
Page Created 1 October, 2019
Last updated 1 October, 2019
Back to HyperScale Main Page
Back to Reviews Page