Airfix 1/48 scale
Supermarine Spitfire F Mk.22
by Brett Green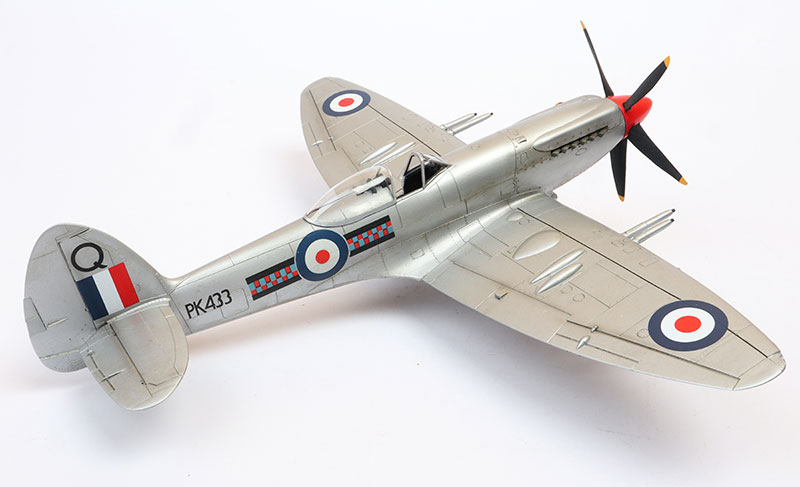 Supermarine Spitfire F Mk.22
My latest completion is the Airfix 1/48 scale Spitfire Mk.22/24. This one is a Mk.22.
I thought as my previous build was an early Mk.I, this penultimate Spitfire would make a nice contrast.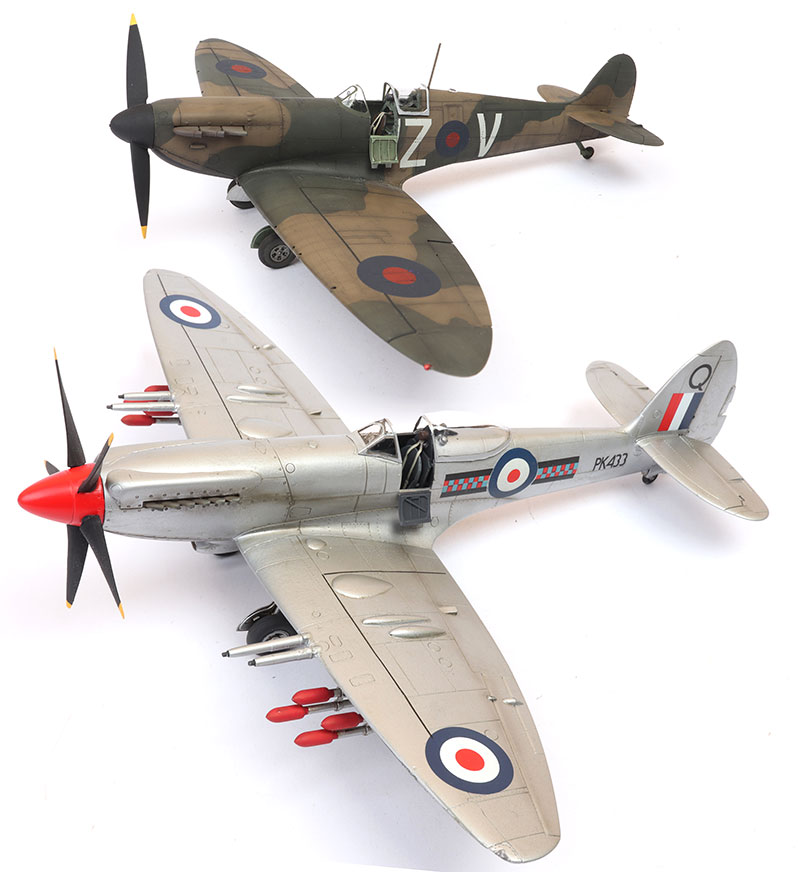 This kit was released in 1996 at the absolute peak of Airfix's quality. Even now with some very worthy recent releases, I don't think that Airfix has yet excelled the lovely crisp and subtle surface textures and quality of the plastic on their 1/48 scale Spitfire 22/24, Seafire 47 and E.E. Lightnings. This model actually feels like a good Hasegawa kit.
Even so, it's not perfect so I made a few additions and improvements.
I had started this kit in the 1990s and had already painted the cockpit black. Further reading suggested that these late Spitfire cockpits were a pale green grey colour, so I compromised by repainting the lower areas of the cockpit in a lightened cockpit green.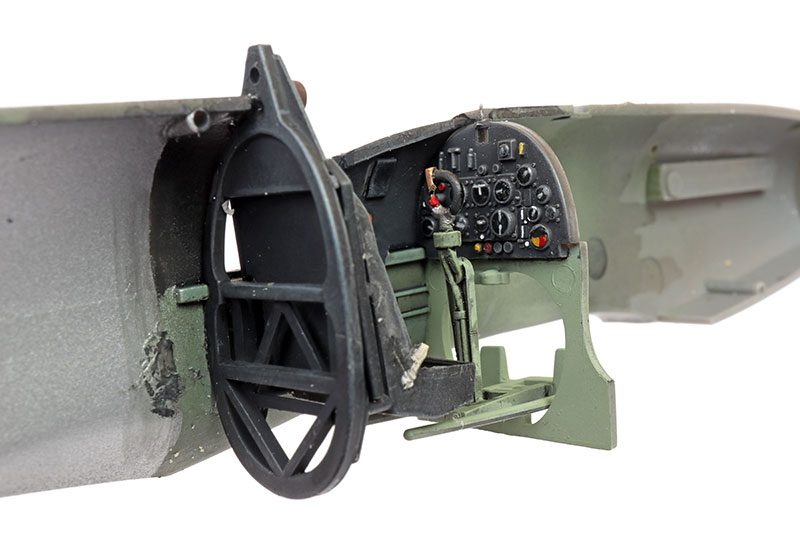 The reconditioned paint job also received a wash and a dry-brush.
I had already painted the instrument dials with a fine brush and created lenses with spots of two-part epoxy glue. I decided that this looked okay and left it as it was.
Eduard photo-etched harness straps were added to the seat, but the simple cockpit was otherwise straight from the box.
I had some resin parts left over from the Cooper Details resin Spitfire22/24 Upgrade Kit. The leftover bits that I used were the better-shaped spinner, the rudder with the split trim tab, the properly rectangular radiators and the three spoke wheels.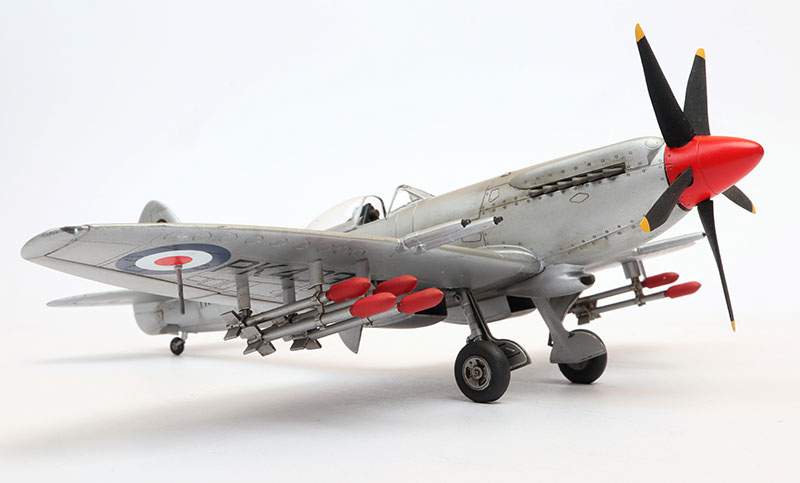 I also bought Barracuda Studios' seamless carburettor intake.
The other addition was a Falcon vac form sliding canopy section from their Set No. 51, Spitfire Special. The kit canopy is thick and distorted and doesn't want to sit over the spine, while the vac form replacement really looks the part and fits perfectly in the open position.
The base for the simple paint job is Tamiya's AS-12 Bare Metal Silver, without any undercoat and straight from the can.
The roundels and bars on the fuselage, and the fin letter, are from the original 1996 kit decal sheet. I was worried about these but after a very thorough soaking in warm water, they performed fine. The other decals are from an old Aeromaster sheet.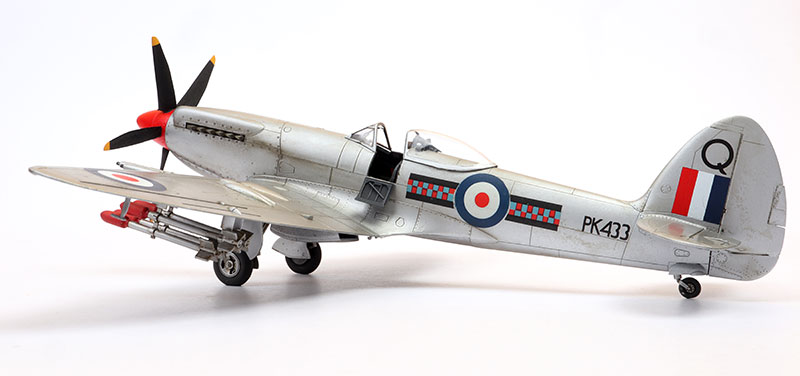 Fit was excellent and the kit is still worth building nearly a quarter of a century after its release.
I'll be writing this one up in detail for the thawed-out Military Illustrated Modeller magazine, Issue 111.
Thanks to Eduard for the sample.
---
Model, Images and Text Copyright © 2020 by Brett Green
Page Created 15 October, 2020
Last Updated 16 October, 2020
Back to HyperScale Main Page