Polikarpov I-1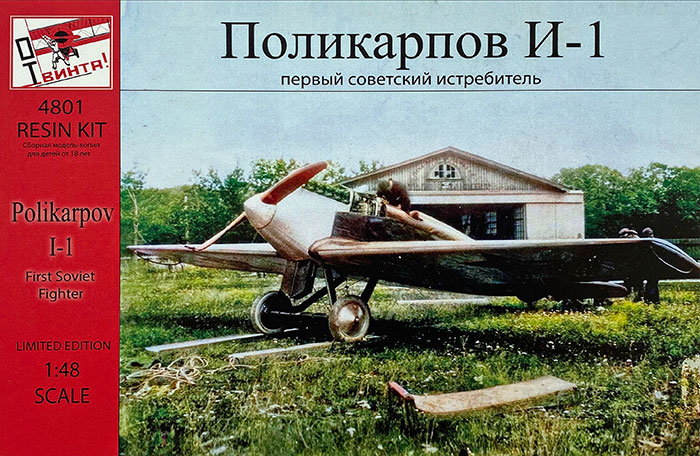 OtVinta, 1/48 scale
S u m m a r y :

Description and Item No.:

OtVinta Kit No. 4801 - Polikarpov I-1

Contents and Media:

See details below.

Price:

Scale:

1/48

Review Type:

First Look

Advantages:

High level of detail; excellent casting; clver engineering for things like hollow exhausts; welcome subject.

Disadvantages:

Casting flaw on one wing; for the price asked I was expecting seatbelts and some dials for the instrument panels.

Recommendation:

I highly recommended to all modelers that would like to have in their collection an obscure aircraft but an important one.
Reviewed by Francisco Guedes

I got knowledge of this new release from this entirely new russian company on Facebook, and got in touch with Maxim, creator and owner of this new brand that, translated from Russian, is "OtVinta". That means…well according to Maxim is something like "ignition" from what I could tell from Maxim's message.
So a new manufacture in 1:48 launching the first Russian monoplane fighter, the Polikarpov I-1.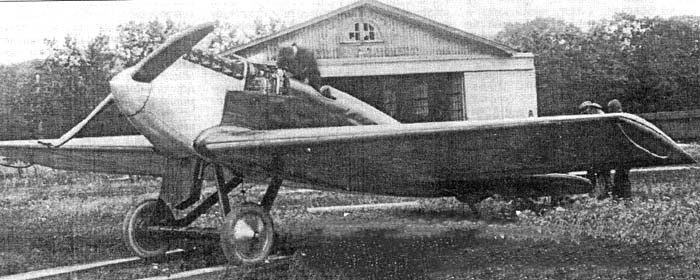 The Polikarpov I-1 was the first indigenous Soviet monoplane fighter. It had to be redesigned after the crash of the first prototype, and was eventually ordered into production in small numbers, but it was never accepted for service with the Soviet Air Forces.
The I-1 (I = Istrebitel or fighter) was a single-seat, low-wing, wooden aircraft. The first prototype, known as the IL-400, was designed around the 400-horsepower (300 kW) Liberty L-12 piston engine. It used the radiator and propeller of the Airco DH.9A. The fuselage and wings were covered with a mix of plywood and fabric. The landing gear was braced by wires and the wingtips were protected by tubular curved skids. On the IL-400's maiden flight on 15 August 1923, the aircraft stalled and crashed because its center of gravity was too far aft.
A second prototype, designated as the IL-400bis or IL-400B, was built, but it had to be redesigned to cure the center of gravity problem. A new, thinner, aluminum wing was designed and the tailplane and vertical stabilizer were enlarged. The cockpit and engine were moved forward and the radiator was replaced by a Lamblin type. It made its first flight on 18 July 1924 and was cleared for production on 15 October as the I-1.

Thirty-three aircraft were ordered, but the first production aircraft was still a prototype. The aluminum skin was replaced by plywood, the radiator was switched for a honeycomb type, and two synchronised 7.62 mm (0.3 in) PV-1 machine guns were fitted. The production aircraft differed from one another and all were used for testing. This showed that the I-1 did not easily recover from a spin and Mikhail Mikhaylovich Gromov was forced to make the first Soviet parachute jump during one such incident on 23 June 1927. The aircraft never entered operational service.
General characteristics
• Crew: 1
• Length: 8.3 m (27 ft 3.75 in)
• Wingspan: 10.80 m (35 ft 5.25 in)
• Wing area: 20 m2 (215 sq ft)
• Gross weight: 1,510 kg (3,329 lb)
• Powerplant: 1 × Liberty L-12 piston engine , 298 kW (400 hp)
Performance
• Maximum speed: 264 km/h (164 mph, 143 kn)
• Range: 650 km (404 mi, 351 nmi)
• Service ceiling: 6,750 m (22,150 ft)
Armament
• 2 × synchronised 7.62 mm (0.3 in) PV-1 machine guns.
This aircraft is represented here for the first time in 1:48.
ICM a few year back (1999) release the First Soviet Fighter-Monoplane (pilikarpov I-1) in 1:72, and as far I know, it was the only kit available of this aircraft until now.
So this new Polikarpov from Otivna and their first product, comes in sturdy box with a picture of the real aircraft, one of few pictures available.
Let`s crack open the box.
Inside everything looks quite neat and very well protected.
You got quite a few resin parts, and it is a full resin model kit with mask for the insignia but no seatbelts.
Before getting to the resin parts, it's a bit deception not having some PE in this model. The I-1 has an open cockpit so for me it's a major detail missing, specially for the price you paid for the model. Anyway you will to scratch build one with no reference Maxim told me that a English DH9 Seatbelts could do but I would probably to some I-15/1-16 similar seatbelts.
But let´s move on.
The resin parts are "almost" flawless. The resin comes in grey color and all the parts are very well cast with no distortion or bubbles. The detail is keen and vey crystal in the surface.
Example of that is the engine and all its components.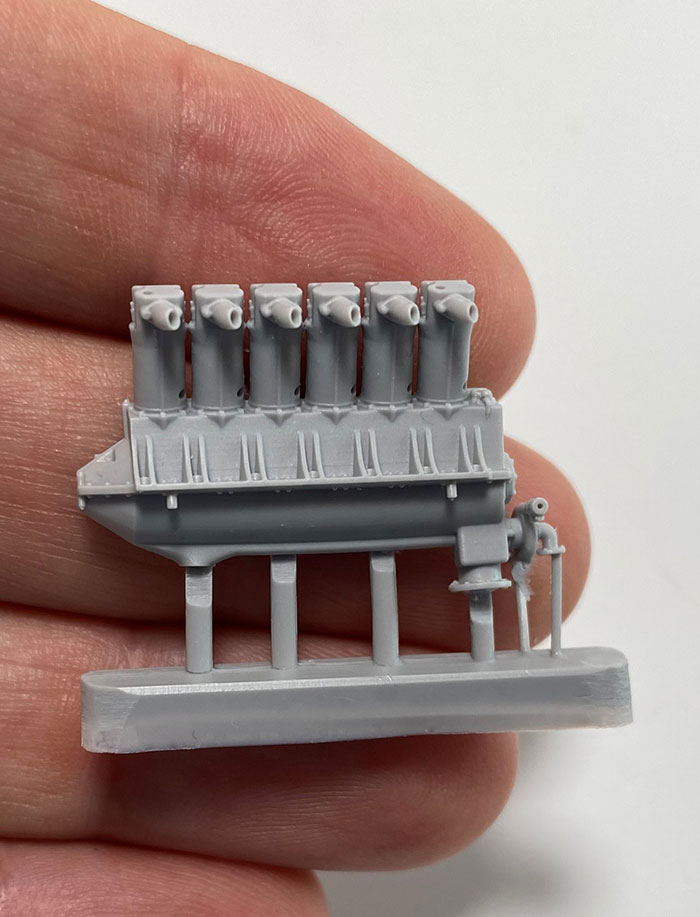 The engine is a piece of art itself with very subtle and fantastic details.
The exhaust are hollow and exquisite.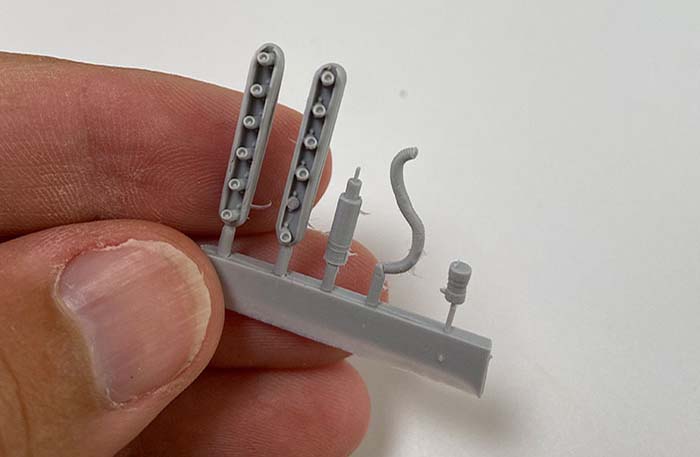 Starting with wings, one wing is flawless with detail very well made and with two important location holes to be easier to get the wings in place.
However my example did had one problem: one wing has suffered of some kind of reaction as you can see.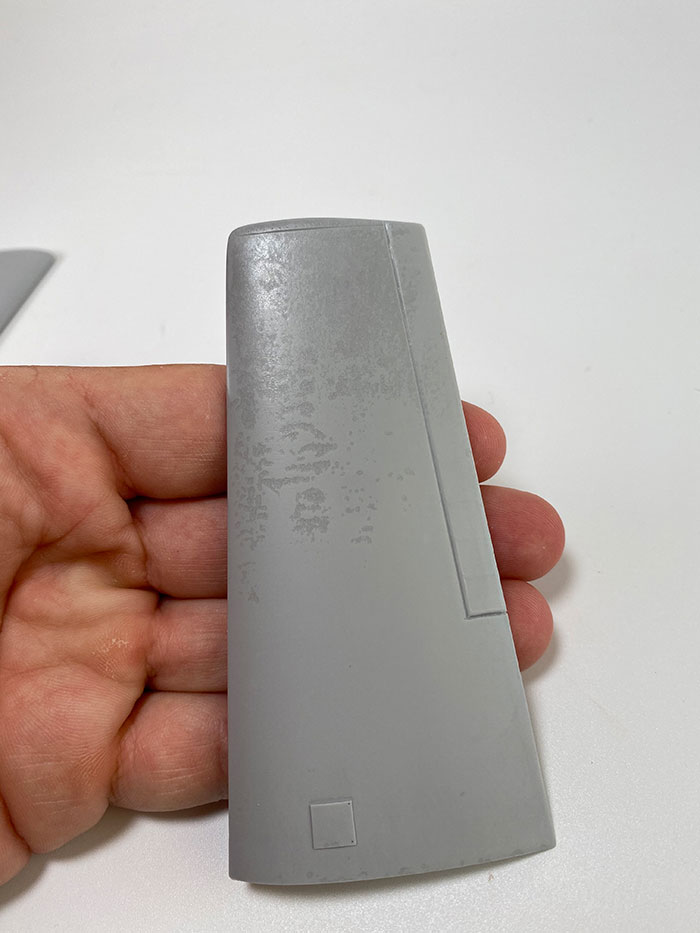 Well, doesn't look very hard to solve it
Moving for the fuselage, you got two halves with the internal skeleton incastrated. A nice touch indeed but those will not be seen in the end.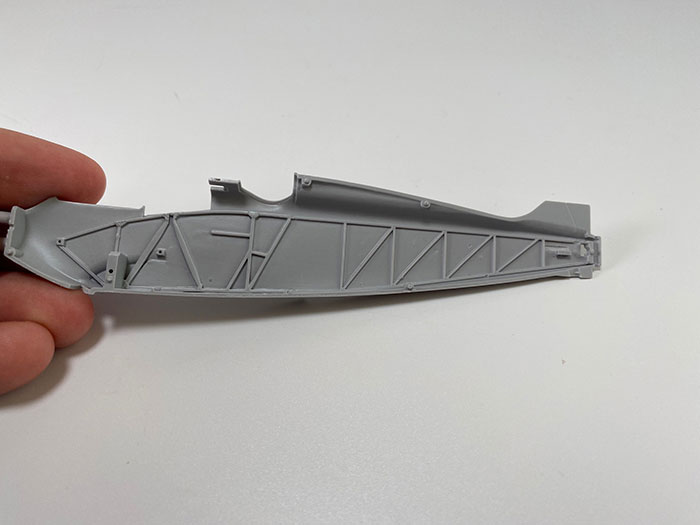 The external fuselage have really nice soft details.
As for shape, not been a Polikarpov experts and for the pics I saw on internet, Otvina got the shilluete and look very well, with an elegant fuselage profile.
The internal detail is quite good and comprehensive with the wood floor well represented, handles, oil pump, pedals and the stick.
The instrument panel does have good engraved details but with no decal, the modeler must get some on the spare parts to get a good dials representation
You also get 3 intersections that represent an the interior support from the cockpit to the engine.
The remaining parts like the propeller, the radiator , wheels undercarriage ae in perfect shape and quality, with, like all others, very little resin block to remove.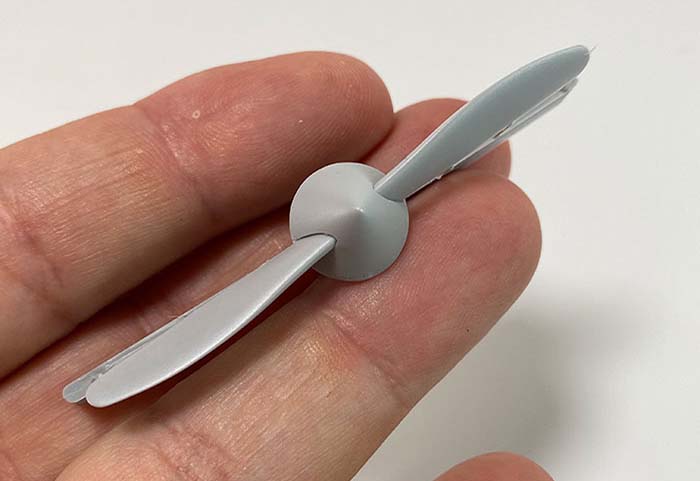 I love the resin gray look of this particular model.
The instruction does have quite good design with a historical introduction of the aircraft itself in Russian and in English. Opening the instructions, you notice that it has no color carts or indications color name or any text. All you get are drawings.
There is an addendum that I ask Maxim to translate and it said something like this:
"The kit did not include some parts, the manufacture of which from resin would be either impossible or impractical, mainly due to the thickness. It is recommended to make them by hand. Well, since you bought this model, it means that you are a professional, and therefore any advice is superfluous)
In fact, looking closely for the pics available in the addendum, you can see the missing details. These details are not very hard to scratchbuild but take attention to the pitot, it has a double end.
I do have some mixed feelings about this model.
All of the resin are beautifully cast and has no flaw at all. There is a little flash in some areas, but this is so thin and will be easy to remove. The resin block are modelers friendly as theyare quite easy to remove.
I confess that I`m a bit bored about the extra work that the wing will give me but I can live with that.
None of the others castings suffer from seam lines or bubbles, distortion or chemical reaction.
Pricey? This is no mass-produced TamigawaMeng kit. If you want a unique model that will stand out in any model contest or in your collection this is the one for you, and it will be quite unique.
However for the price asked, I was expecting seatbelts and some dials for the instrument panels.
Still I highly recommended to all modelers that would like to have in their collection an obscure aircraft but an important one.
Our thanks to Otvina (and Maxim) for shipping this out to us in such a speedy manner. To purchase this directly, sent an email to modelstroy@mail.ru
---
Review Text and Images Copyright © 2020 by Francisco Guedes
Page Created 24 September, 2020
Last updated 11 October, 2020
Back to HyperScale Main Page
Back to Reviews Page