LHX Stealth Helicopter
by Jimmy Cancino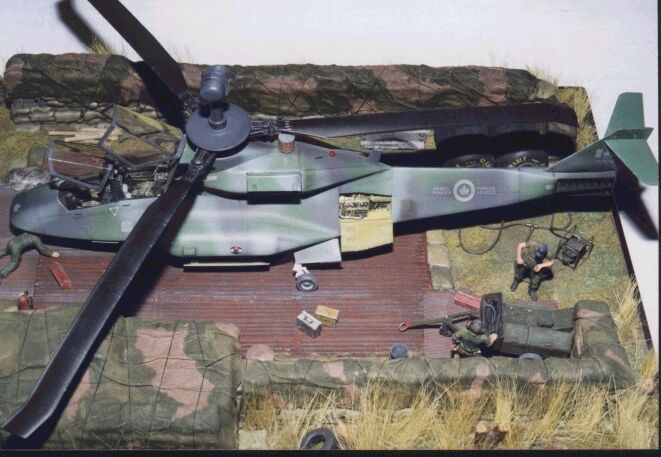 Stealth Helicopter
The idea for this project comes from my daydreams of a Canadian-designed stealth attack helicopter. I had been pondering this project for a while when I came across the Italeri 1/48 LHX fictitious stealth helicopter.
This kit (which in fact is more like a toy than a scale model) at least provided a basis to start with. The two fuselage halves and both canopies were retained, the rest having to be scratchbuilt or modified from various kit parts.
First, the fuselage shells were made smooth by filling engraved details and sanding off all protrusions. Then came the phase of fabricating the basic cockpit floor, side consoles, instrument panels and bulkheads out of 0.020" plasticard. The instrument panel and side console faces were modified units donated by an AH-64 Apache kit. Modified Verlinden Prowler ejection seats are fitted (this machine would in reality fitted with a rotor ejection system as well as a rotor indexing system to line it up for canopy opening) the rest of the cockpit was detailed using various sizes of detail wire and styrene extrusions. A canopy hinge-up system was simulated using various detail parts.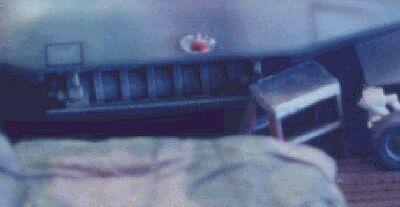 Now it was the engine's turn. An engine compartment door was cut out from the fuselage at the proper location and a compartment backshell was fabricated and fitted to the fuselage side from behind. A turboshaft engine was scratchbuilt from a resin core with various components added all around from the parts bin as well as handmade items. A retractable missile launching system was installed, featuring a missile tray which was lowered from the sidepods. The missile tray containing four missile launch tubes as well as the inner compartment partitions and actuation system were entirely fabricated from Evergreen styrene except for resin missile bodies.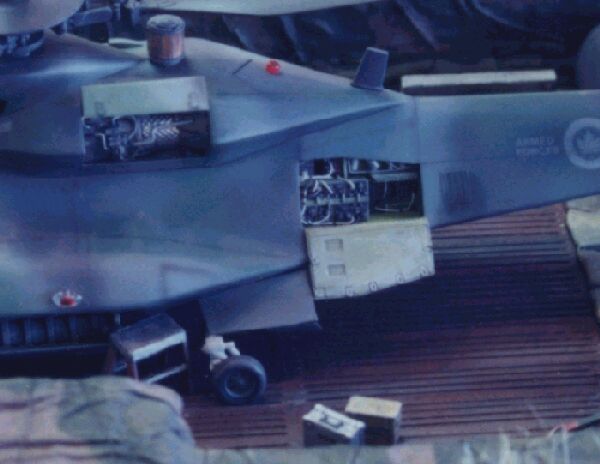 The rear avionics compartment, courtesy of Verlinden's apache detailing set, was modified to fit and wired appropriately, the wheel well compartments were also fabricated at this point before the fuselage halves were finally fitted together. The landing gear was then finalized, the initial layout and geometry having been planed at the wheel well fabrication stage.
Then came time to devise the ventral gun. A Verlinden resin 20 mm gun was used in conjuction with a scratchbuilt rear-offset cradle.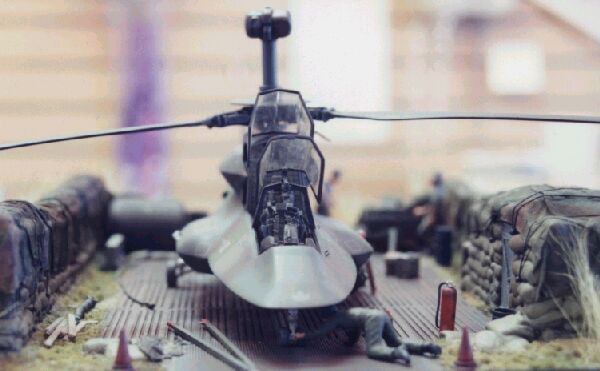 The rotor hub started out as a Monogram four blade Apache unit. It was modified to three blades. A mast mounted TV and infrared sighting unit was then constructed from Apache components complemented by a "flatdish" navigation and tracking radar mounted between the rotor hub and sighting unit. An infrared wave deflector, beacon lights and various antennas complete the scene. The tail received vertical and horizontal stabilizers from the parts bin and the kit NOTAR exhaust grid was retained.
Painting and Diorama Base
The aircraft received a three tone camouflage of ModelMaster enamels and Canadian markings from a Superscale F-18 sheet.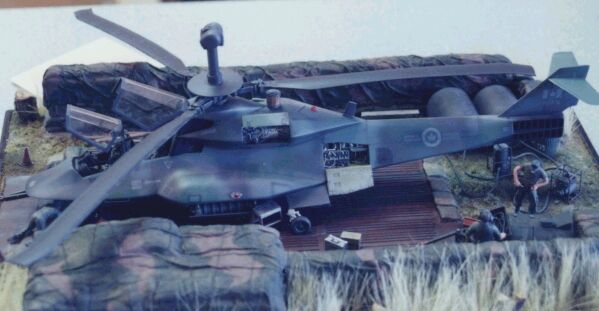 The diorama is set on a polyurethane Verlinden Vietnam chopper revetment and features assorted equipment namely a modified ground power unit and fuel balloons and figures from Verlinden and Monogram. Woodland Scenics grass and foliage complete the base along with paper tissue camouflage tarps.
---
Model, Images and Article Copyright © 1999 by Jimmy Cancino
Page Created 30 December 1999
Last updated 26 July 2007
Back to HyperScale Main Page
Back to Features Page