RA-5C Vigilante
by Fotios Rouch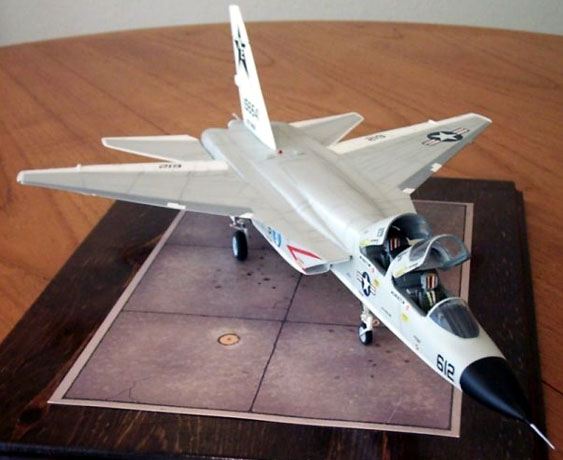 RA-5C Vigilante

HyperScale is proudly supported by Squadron.com
I have always had a soft spot for early naval aviation planes in 1/48 scale. This important era seems to have been underrepresented by the major injection companies.
I made my first Vigilante as a kid in the early 1970s. This kit was nothing to write home about in retrospect but boy, back then it was my favorite jet. With all those big "bombs" under the wings, what a cool jet it was! Years went by and I got back into modeling wanting to build all those jets I loved and red about.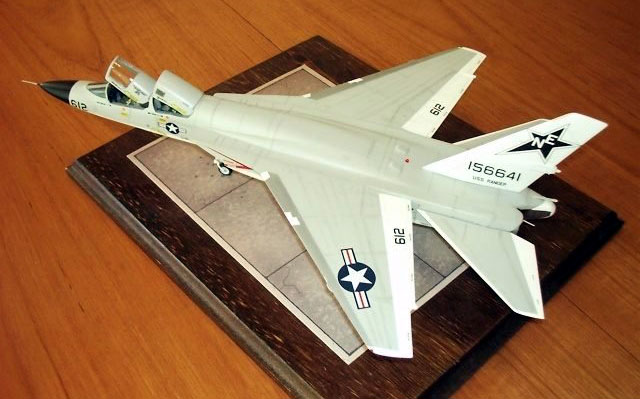 Its funny that almost none of my favourite subjects are available from any major injection company. Happily, Collect-Aire came to my rescue in this case. I am always amazed that one company can have so many of my favourites in their inventory . Collect-Aire kits are pricey, but if you view it as hours of building fun per dollar then they are priced just right!
This is the Collect-Aire RA-5C Vigilante in 1/48 scale. It represents an RVAH-7 reconnaissance squadron bird. I believe that this was the last squadron that used the Vigilante before it was decommissioned.

The Collect-Aire Vigilante is not a very easy build. It requires patience and planning. Each individual part needs to be prepared by filling pinholes, sanding and Dremeling, polishing, detailing, etc. This is standard process for most resin kits.

I chose to add a little more detail than the kit offers. There is no end to how much you can superdetail any kit so you need to know when to stop.
---
Cockpit
Since I chose to pose my Vigilante in a canopies up position I wanted to spice up the interior. The Aerofax publication on the Vigilante was very valuable for this project.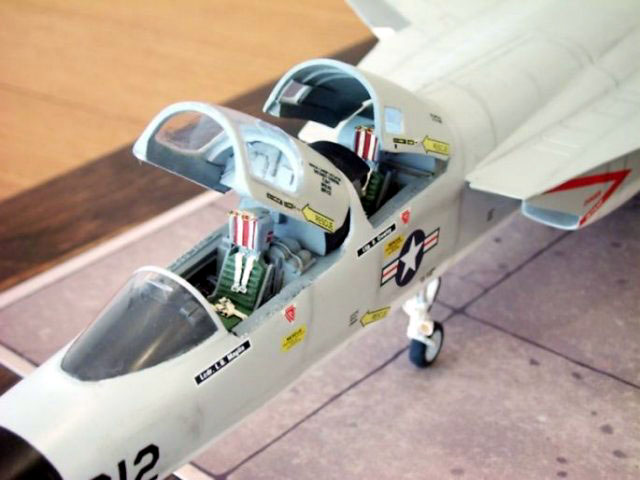 I used styrene sheets, wire, and Reheat cockpit detail parts for the cockpit. This took a while to accomplish but I felt that it was worth it. I have included pictures of the cockpit before priming, after priming and after painting but before putting up the canopies that hide some of the work that went there.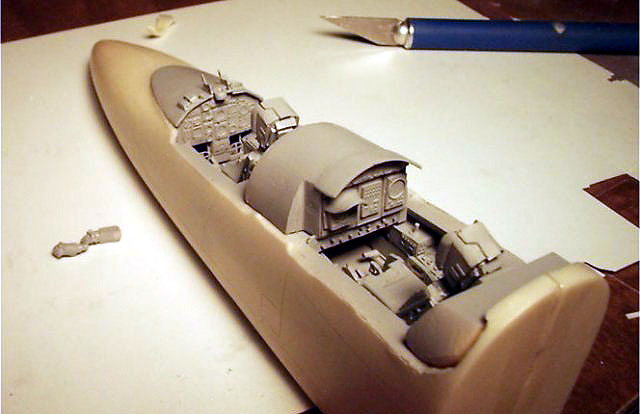 Click the thumbnails below to view larger images:
[../photogallery/photo32344/real.htm]
---
The kit scales out okay based on my 1/48 scale Warpaint plans. There was some talk some years ago when it was first released about its length being on the short side. It matches the plans I have fine but most importantly to me at least is that it captures the slender look of the Vigilante very well when all is said and done.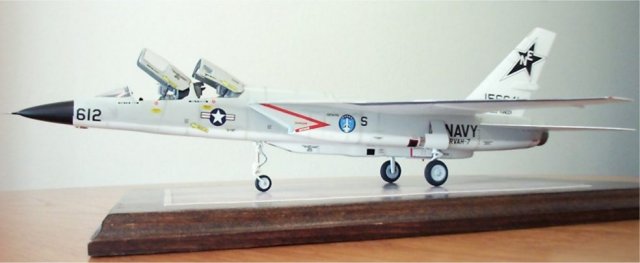 I certainly enjoyed this kit a lot. I am hoping, in due time, to share my other Collect-Aire builds with the Hyperscale crowd if there is enough interest in non W.W.II subjects.

Click on the thumbnails to enlarge.
Use your browser's "Back" arrow key to return to this page.
[../photogallery/photo22303/real.htm]
---
Model, Text and Images Copyright © 2001 by Fotios Rouch
Page Created 20 October, 2001
Last Updated 04 June, 2007
Back to HyperScale Main Page
Back to Features Index