1/16 Scratchbuilt
Douglas TBD-1 Devastator
by Arlo Schroeder
Douglas TBD-1 Devastator
Text by Ben Backes

HyperScale is proudly sponsored by Squadron.com


This scratchbuilt 1/16 scale model represents TBD-1 BuNo 0346 as it appeared during 1940 while assigned to VT-6 aboard the USS Enterprise CV-6.

Total building time was 2,880 hours.

There were not many photographs taken of this model in its early phases, so this article focuses more on the later stages. Refer to the 1/16th Hellcat article for more details on construction techniques.

The model was painted with automotive acrylic lacquer, with the fuselage being Corvette Silver. Some of the markings including cockpit panels are custom dry-transfers by Woody Vondracek. Due to the complicated corrugated wings, markings in those areas were masked off and painted. The walkways are truly non-slip; they were cut from sandpaper. The highly polished prop blades are made from ¼ inch aluminum sheet.
Here is how Arlo describes the process: "Blanks were cut on a band saw to basic outline and then hand ground to final shape by removing everything that did not look like a propeller and then polished to its final prewar luster. The hub is made of various sizes of aluminum and brass tubing."
---


Picture 1

The inner wing panels have two spars made of aluminum sandwiched in between styrene for strength. The brass channels are supports for the landing gear.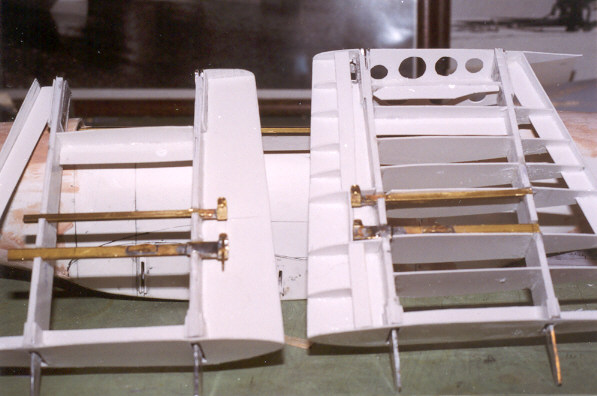 ---


Picture 5

The landing gear is made up primarily from aluminum tubing and block aluminum that Arlo filed by hand. The real rubber wheels were sanded down to size from radio control wheels.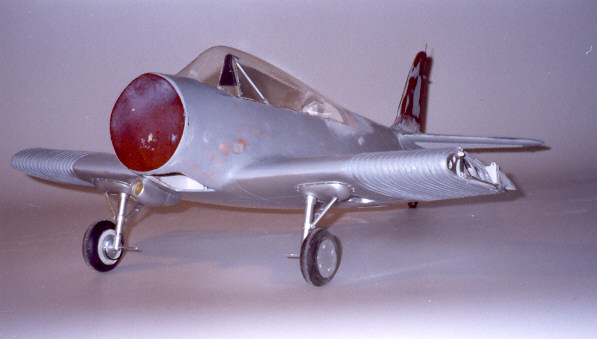 ---


Picture 7

The control cables are taped out of the way against the fuselage sides as he draws the reference lines for placement of the dry-transfer rivets.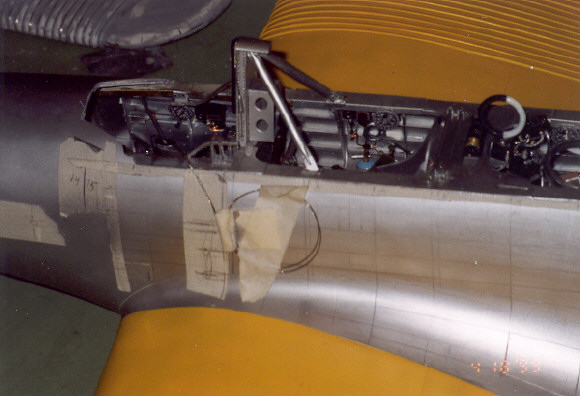 ---


Picture 8

These are just some of the cockpit components before installation. The model has a complete interior that includes the belly position the bombardier used in level bombing. He crawled through a tunnel underneath the pilot's seat. The sighting window doors are operable. The instrument faces were from Bob Waldron.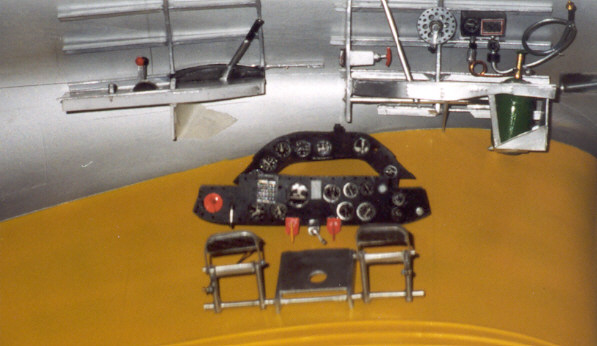 ---


Picture 9 and 10

The engine is a Pratt & Whitney R-1830-64. Cylinders and crankcase are cast resin from the masters I am holding.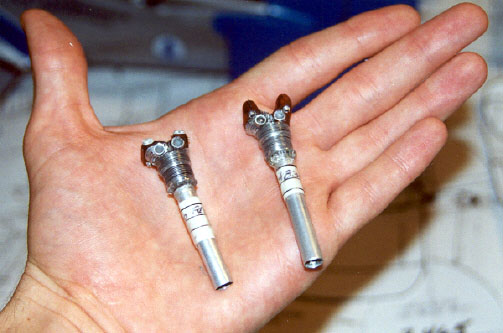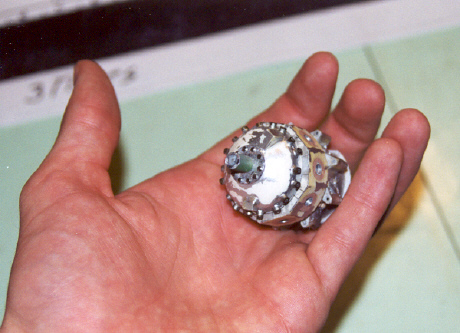 ---


Picture 11


The completed engine added to the fuselage. The greenhouse canopies are vacuum-formed 1/16-inch plexi-glass over polyester pattern. The framing is made from solder coated tin from the walls of a can of paint thinner.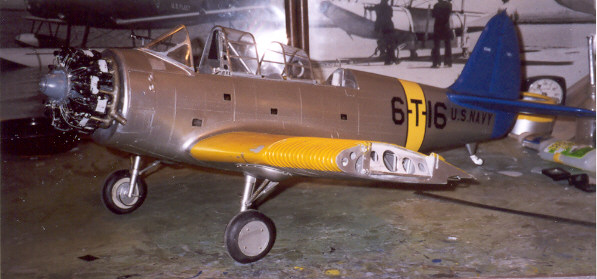 ---


Picture 13


The flaps operate and are spring-loaded. They must be propped open or watch your fingers!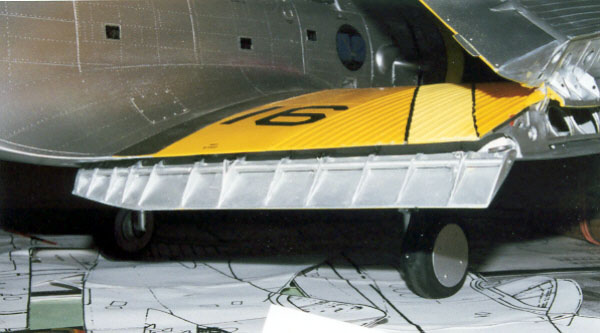 ---


Picture 14 and 15


The sighting window doors open and closed.
[../photogallery/photo15709/real.htm]
---


Picture 17-24

These are all various views of the completed model. In picture 21 I am playing with the gun position.
[../photogallery/photo25028/real.htm]
Click on the thumbnails to enlarge.
Use your browser's "Back" arrow key to return to this page.
[../photogallery/photo6019/real.htm]
---
Model and Images Copyright © 2001 by Arlo Schroeder
Article Text Copyright © 2001 by Ben Backes
Page Created 18 August 2001
Last updated 04 June 2007
Back to HyperScale Main Page
Back to Features Page