Press Release
Haunebu II Limited Premium Version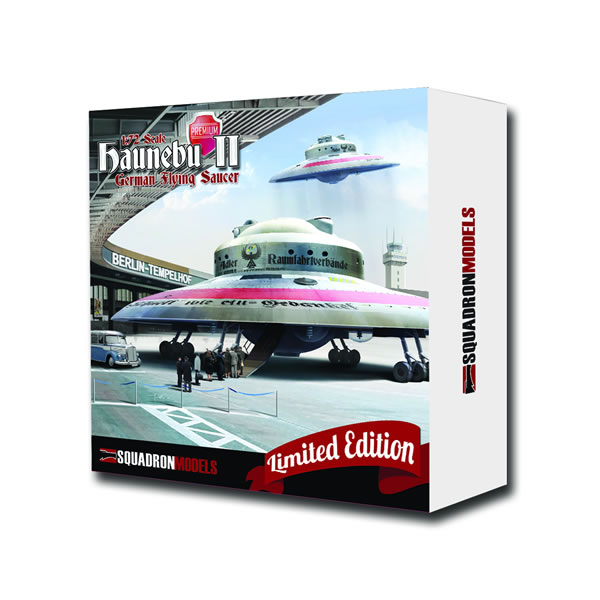 Squadron Models, 1:72 scale
October 11, 2017 – For Immediate Release
SQM0002 HAUNEBU II LIMITED PREMIUM VERSION Retail $99.99 - Available now!
This new, limited, premium version of the Haunebu II consists of a resin upgrade set to convert the military version into a civilian platform that includes a very detailed top deck/observation bunker, rear port, choice of top dome (resin or vacu-form acetate), 12 upgraded wheels, radome disc for main upper body and bottom cover discs (4) to replace kit ball turrets with choice of installing laser units or clear bulbs.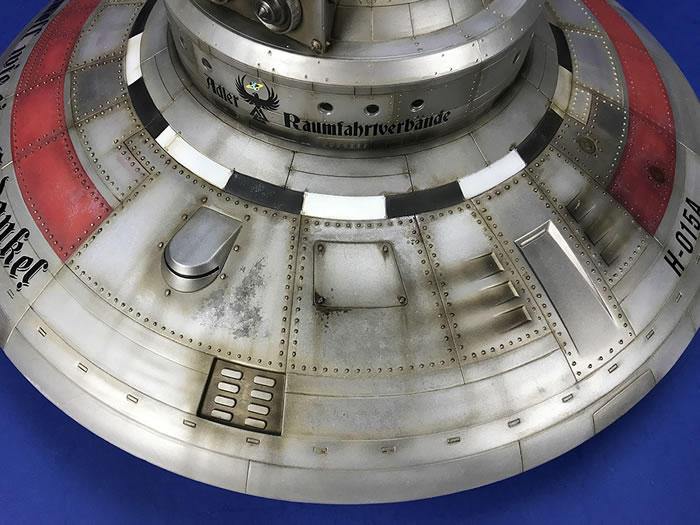 Also included are exquisite Falcon clear vacu-canopies and beautiful decal markings by Cartograph to represent a civilian space-expeditionary livery.
The state of the art instruction manual booklet includes a full color profile and painting guide as well as a brief history of the Haunebu II.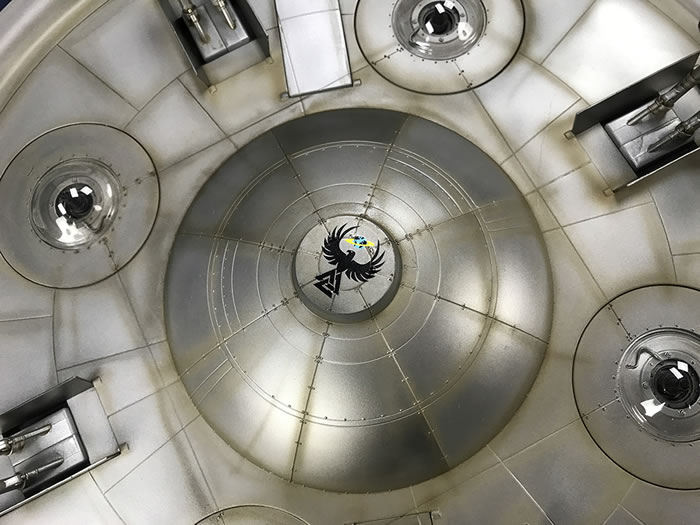 The kit is packaged in a deluxe box with protective sleeve including original artwork suitable for framing. This kit also includes the original military version, which contains a main turret with detachable (if desired) roof, housing 2 x 110mm canon.
Also featured in the kit is detailed landing gear with the choice of being closed or extended, 4 rotating ball turrets each displaying 2 x 80mm guns and 1 clear sprue with injection molded windows and Cartograph decals.
This Limited Edition kit is available now from Squadron.
For more information on the launch of the Haunebu II and other new projects developed by Squadron Models, check out Squadronmodels.com or call 1-877-414-0434 today.
---
MMD-Squadron is based in Carrollton, Texas and has been serving the modelling community since 1968. In addition to a vast array of model kits and accessories, the company also publishes a line of historical military books with over 500 published titles that have been sold in countries all over the world.
To learn more, visit www.squadron.com.
---