Aires continues its prolific release schedule with a number of recent releases in 1/48 scale.
All the sets are perfectly cast in grey resin, with minimal cleanup required. Each set has been designed with a minimum of parts, and should be straightforward to install:
QB 48 090 - Bf 109 E Gun Barrels for Tamiya
QB 48 096 - Hurricane IIC Cannon Barrels for Hasegawa
QB 48 100 - P-61B Black Widow Gun Barrels for Monogram
QB 48 101 - Hurricane Cannon IIC Cannon Barrels "Type B"
QB 48 104 - B-26 Marauder Gun Barrels for Revell/Monogram
This batch of machine gun barrels cover two styles for the Hurricane IIC, replacement barrels for Tamiya's Bf 109E and, for two of Monogram's classic twins, B-26 Marauder and P-61 Black Widow.
All barrels are hollowed at the muzzle. Machine gun barrels feature crisp, even perforations. There are no seam lines or other imperfections on any of my samples, but one barrel on the quad .50 cal for the P-61 is slightly out of alignment. This should be easy to fix by bending after a bath in warm water.
These are simple enhancements that will offer a noticeable improvement over any of the kit gun barrels.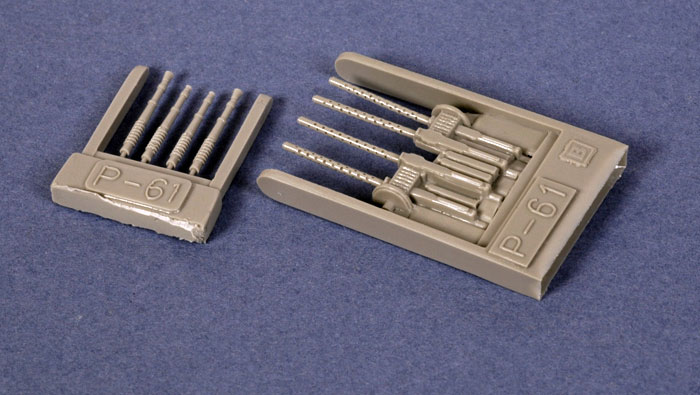 Click the thumbnails below to view larger images:
[../../../photogallery/photo00002727/real.htm]
---

QB 48 093 - F-117A Ejection Seat with harness
QB 48 105 F-15D Ejection Seats with Harnesses
Two new ejection seats have been added to the Quickboost range for the F-117A and F-15D.
Both seats feature nicely textured cushions and harness straps cast in place, along with a wealth of smaller details.
These two sets will make a big impression in your Nighthawk and Eagle front offices.
Click the thumbnails below to view larger images:
[../../../photogallery/photo00014517/real.htm]
---

QB 48 094 - Spitfire Mk.IX Slipper Tank 773 litre for Hasegawa/Revell
Quickboost has released a large capacity slipper tank for Hasegawa's 1/48 scale Spitfire Mk.IX and its reboxings from Revell.
This set is labelled "Slippery Tank" (I suppose it is, aerodynamically speaking!). It will be easy to remove from its thin casting strip, and will represent a unique and prominent addition to your Hasegawa Spitfire IX.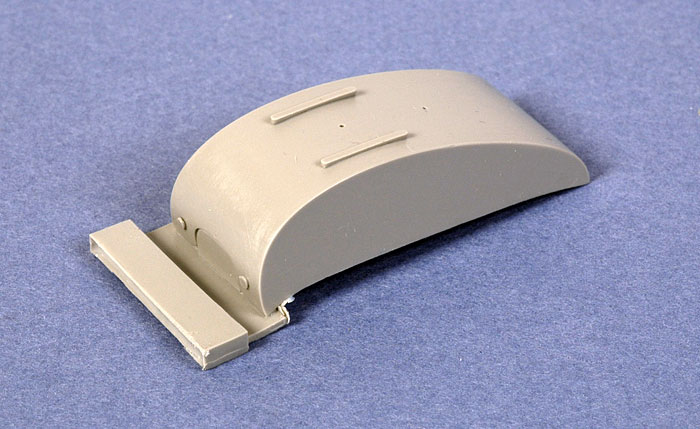 ---

QB 48 095 - Junkers Ju 87B Stuka Exhaust
QB 48 098 - Messerschmitt Bf 109 G/K Exhausts for Fujimi
QB 48 103 - TBM-1/3 Avenger Exhausts for Accurate Miniatures
Some of the latest exhausts include the Ju 87B Stuka for Hasegawa and Bf 109 G/K for Fujimi kits. These both feature hollow stacks and delicate weld seams along the exhaust centreline. Both will be a simple, drop fit replacement for the kit parts.
Also on offer is a replacement exhaust set for Accurate Miniatures' 1/48 scale TMB-1/3 Avenger.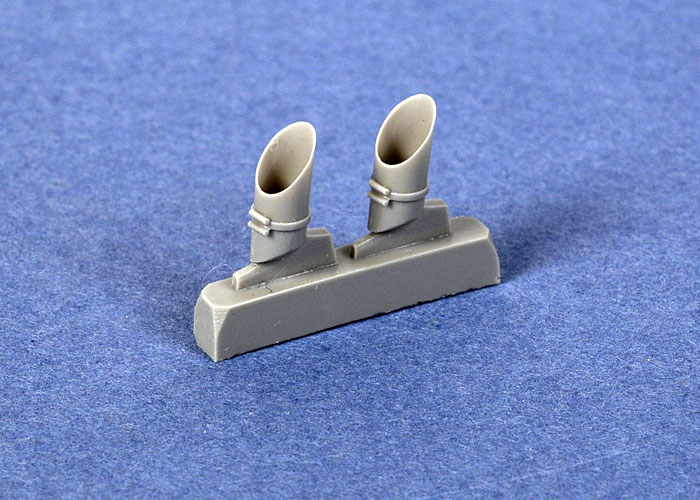 Click the thumbnails below to view larger images:
[../../../photogallery/photo00020150/real.htm]
---

QB 48 097 - P-51D Mustang Undercarriage Covers for Tamiya
There is not much wrong with Tamiya's 1/48 scale P-51D Mustang, but the undercarriage covers are plagued with hard to remove ejector pin marks.
Quickboost has come to the rescue with replacement gear covers. Not only have these addressed the ejector pin hole problem, but they add even more detail to this area.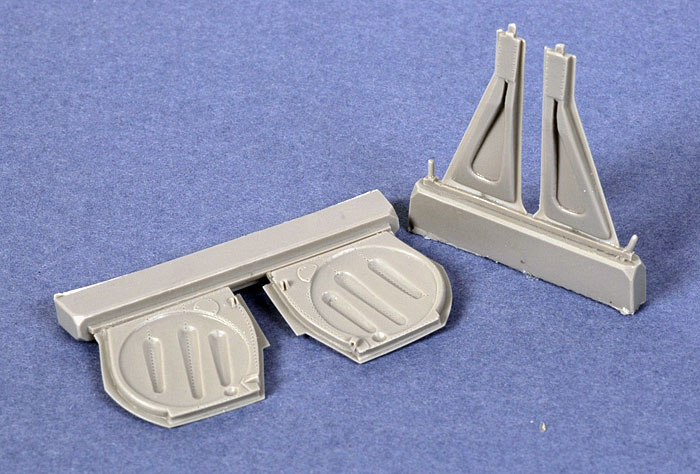 ---

QB 48 099 - Messerschmitt Bf 109 G Interior Gun Cover
Two simple drop-fit replacement breech covers are supplied in this set. Strap and buckle detail are an improvement over Hasegawa's kit part, and a weld bead is also present near the end of the cover.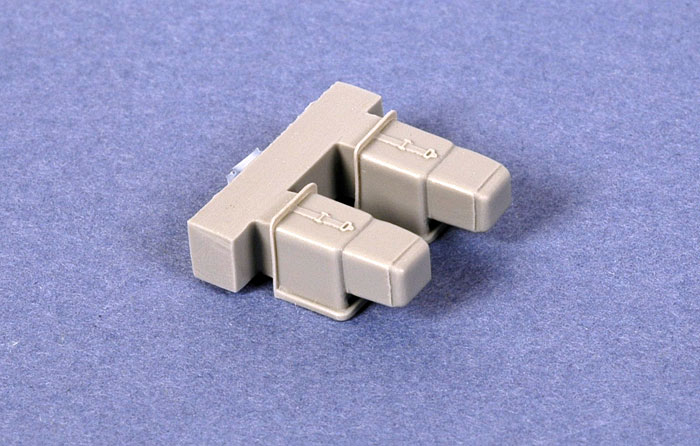 All Recommended
Thanks to Aires for the review sample
---
Text and Images Copyright © 2007 by Brett Green
Page Created 11 July, 2007
Last updated 24 December, 2007
Back to HyperScale Main Page
Back to Reviews Page