R001 – Wellington Wheel Bays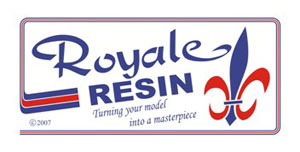 Royale Resin's debut offering is a complete replacement for Trumpeter's 1/48 scale Wellington undercarriage bays.
This set comprises 25 parts in cream coloured resin. These parts include new gear bay sidewalls, forward bulkheads, wheel bay ceilings, and landing gear doors and a even a replacement tail wheel bay.
Casting quality is excellent with no pin holes or other imperfections on my sample. The parts are thinly cast yet free of distortion. The smaller parts are cast onto their blocks via two thin resin rods which will be very easy to cut off and clean up. The remainder of the parts should also be quite fast to prepare - even the large and impressive sidewalls - as the casting strips are thin and well defined.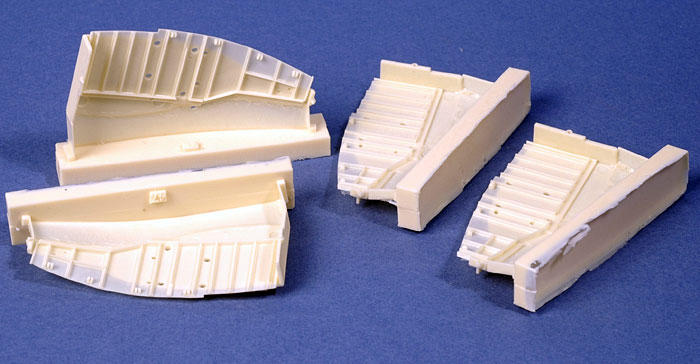 Parts are packed in zip lock bags according to their fragility. The very delicate undercarriage doors with their fine hinges are in two separate bags to ensure maximum protection.
The resin parts are a drop-fit replacement for the kit undercarriage. No cutting will be required to install the new undercarriage bays.
Instructions are by way of two letter-sized sheets with text directions and 12 construction photos. The parts themselves have also been cast with some construction clues in place. For example, the forward ceiling parts, which might be installed in two different ways, have an arrow cast onto the back of the parts to indicate the correct alignment for installation - a nice touch.
Apart from the four-piece ceilings, construction looks straightforward.
Click the thumbnails below to view larger images:
[../../../photogallery/photo00025319/real.htm]
---

R002 – Weighted wheels
These two main main wheels and tail wheel are all-resin to replace the plastic and vinyl items in Trumpeter's kit.
Once again, casting and detail is excellent. The wheels are subtly bulged.
This set will be an ideal compliment to Royale Resin's Wheel Bays.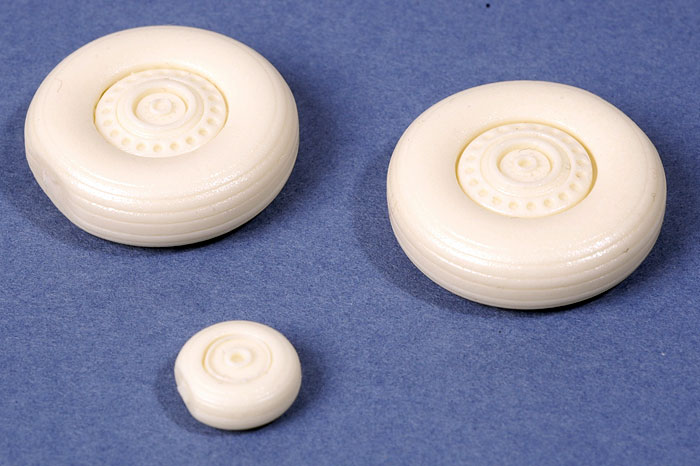 Click the thumbnails below to view larger images:
[../../../photogallery/photo00028811/real.htm]
---
Both Highly Recommended.
Thanks to Doug Smith from Royale Resin for the samples