Spitfire in my Workshop
by David Glen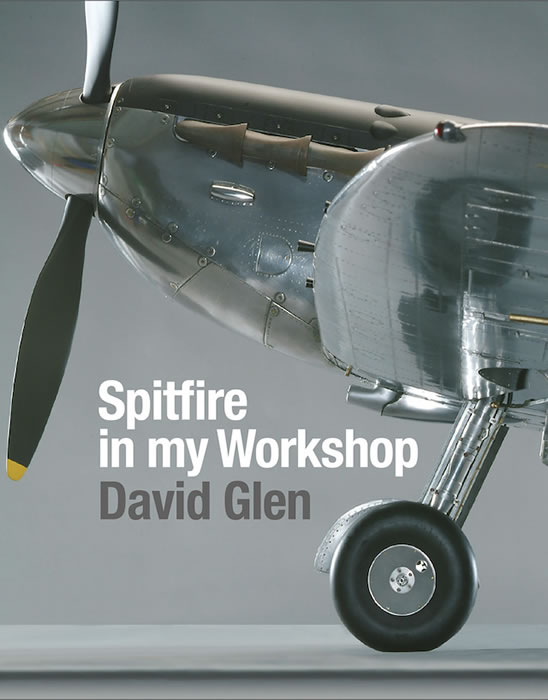 Brown and Brown
S u m m a r y :

Title and ISBN:

Spitfire in my Workshop
by David Glen
Brown and Brown

ISBN: 978-09-52690-72-6

Contents & Media:

Hard cover portrait format; 192 pages; full colour photographs.

Price:

£39.95 plus postage available online from Spitfire in my Workshop website

Review Type:

First Read.

Advantages:

High production values; excellent photography; superb model building on display.

Disadvantages:

Conclusion:

This book is a superlative package that, like the model it describes, is clearly a labour of love. Very highly recommended.
Reviewed by Brad Fallen


HyperScale is proudly supported by Squadron

Models finished to a particularly high standard are sometimes described as being of 'museum quality'. David Glen's scratch-built 1/5 scale Spitfire Mk.I is a real-life museum model – it's been on display at RAF Hendon since 2004 – and after reading this book and seeing the amount of work that went into completing it, I'll never use the term lightly again.
'Spitfire in my Workshop' is a chronicle of Glen's 11-year odyssey to build his model. This is no ordinary modelling guide: like the replica itself, Glen's account sets a high bar. Its large portrait format (25 x 33 cm or 10 x 13 in), lavish production values and nearly 200 pages of detail combine to deliver an inspiring photographic essay.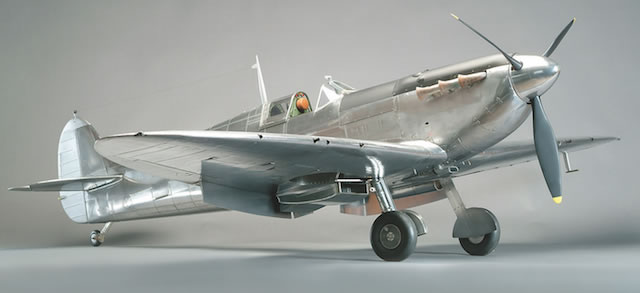 The book opens with a 32-page spread of the completed model. The sample images I've included hopefully give a sense of how dramatic this is, both in detail and the whole. There are a number of interior close-ups where it's difficult to tell if you're looking at a model or the real thing. The quality of these photos is put in perspective by the following chapter that describes the challenges of photographing such a large, bare-metal finish model.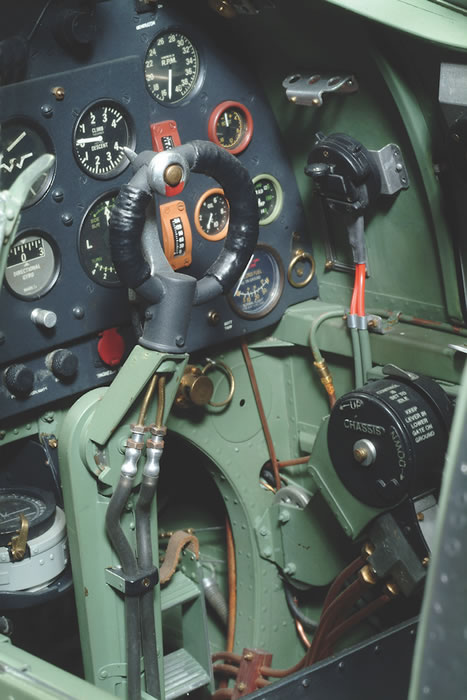 Having shown us his finished masterpiece, Glen then describes construction from inspiration to completion. His chapter headings are self-explanatory, but still worth elaborating on given the range of techniques used.
Making a start in the cockpit. It's reassuring to read that even in a model as complex as this, construction begins in the cockpit! As described by Glen, "the simple practicalities of access meant that I would have to complete most of the visible interior, and then build the rest of the model around it. It would be like building a ship in a bottle, but where the bottle has to go around the ship". Many of the cockpit details were made from machined brass, while Glen used pre-cut balsa and plywood parts from a flying Spitfire model kit as the basis for his fuselage and wings (although these where heavily adapted from their original form).
Exterior fuselage and cowlings. Here Glen finishes "building the bottle" around his finished cockpit, and describes the how he overcame the challenges of realistically reproducing the complex, compound curves of the Spitfire's cowlings and wing root fillets.
Beauty skin deep. In what's for me the most interesting chapter of the book, Glen details how he skinned his Spitfire – mostly with 11-thou aluminium printers plate, an adaptable and forgiving medium that could be polished up to stunning realism. He also describes his techniques, and travails, in applying the thousands of flush-headed rivets that add such realism to the model.
The glazed windscreen and canopy. As a modeller who's always struggled to achieve convincing glazed canopies, I found it reassuring to read about Glen's trepidation in approaching this task. His results – from the fixed section of glazing in the fuselage through to the subtly curved sliding canopy and meticulously detailed rear-view mirror and hood latch – are superb.
The Spitfire's mainplanes. Glen used the flying model's wooden, foam-core wings as the basis for creating a far more accurate set of wings for his Spitfire. This chapter describes his challenges in achieving this, along with the wheel wells, ailerons, flaps, gun bay doors and other surface details.
Landing gear and under-wing sub-assemblies. When Glen brought the fuselage and wing assemblies together – as told in this chapter – the Spitfire outgrew his workshop and had to be moved to a colder and less equipped garage. The detailed oil cooler, radiator, and undercarriage assemblies were built and added at this time.
The Spitfire's empennage. The highlight here is Glen's description of how he replicated the Spitfire's fabric covered rudder and elevators, including with laser-cut Kabuki tape to represent the crimped fabric tape on the real thing.
Resin to the rescue. Anyone who's attempted resin casting will recognise the challenges Glen encountered in making his Spitfire's propeller blades and exhaust stacks – but with perseverance his results were very good. This chapter also includes a brief tour of Glen's scratch-building workshop.
A home at Hendon. The final chapter describes how, to Glen's surprise and the viewing public's advantage, the Spitfire model came to reside at the RAF Museum in Hendon.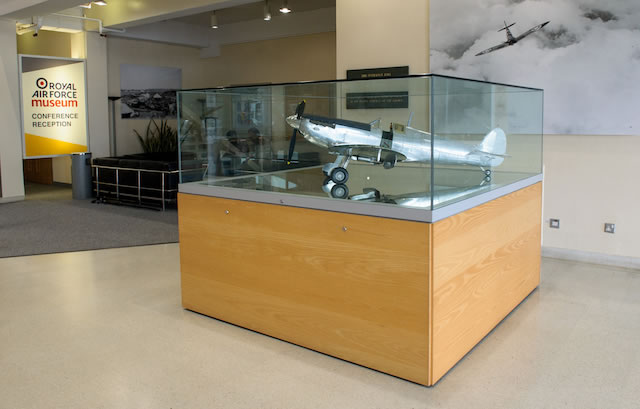 The construction chapters are followed by a series of vignettes that provide context to the broader story. These include a selection of Glen's other, largely scratch-built models, including a Bristol Fighter and an Re.8.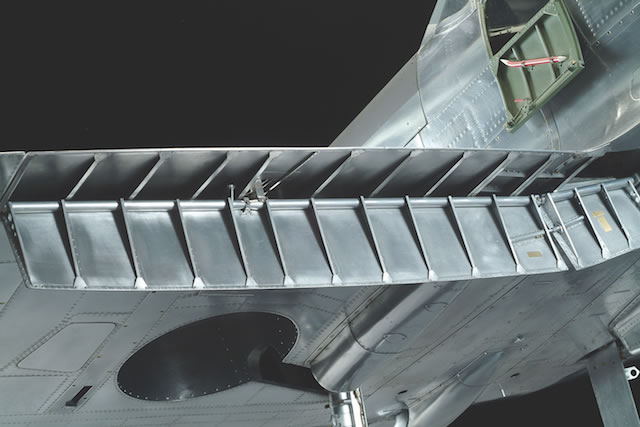 The overall package is very well put together. Glen writes clearly and with passion, and the photography – both his and Roger Hancock's of the completed model – is excellent. Combine these assets with the large format and high production values, and you have a book that, like the model it describes, is clearly a labour of love.

I've used more than my allotted number of superlatives to describe this book. In conclusion, it's suffice to say that if you love Spitfires, model making or both, then you should get a copy of 'Spitfire in my Workshop'.

Highly Recommended

Thanks to David Glen for the sample.
---
Review Copyright © 2017 by Brad Fallen
This Page Created on 23 March, 2017
Last updated 23 March, 2017
Back to HyperScale Main Page
Back to Reviews Page