Beaufighter Mid-War Radar Operator's Station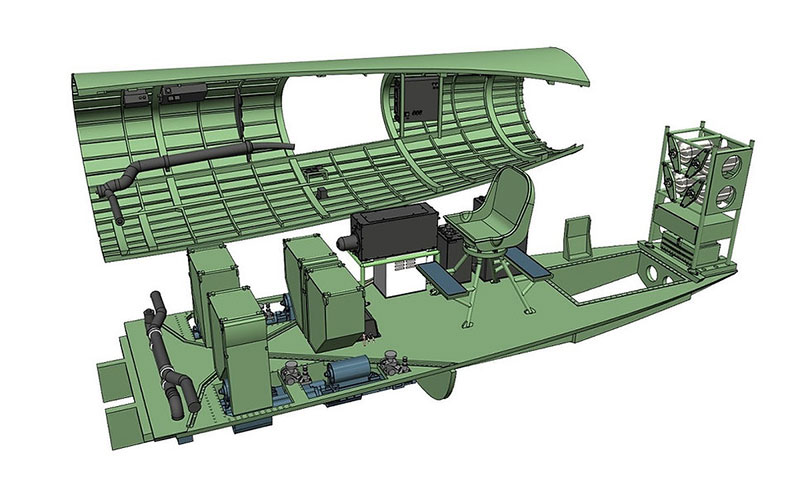 Model Monkey, 1/32 scale

Good things come to those who wait, and such was the case with Model Monkey's beautiful 1/32 scale Radar Operator's Station.
This is now available more than three years after their amazing cockpit set was released in 2019.
Revell's 1/32 scale Beaufighter dates back to 1974. It is a basic kit in the extreme, although I haven't heard anyone complain about the overall shapes. The Observer's Station in the kit is a large, mostly empty expanse, so it really does need help in this area.
In co-operation with a company called Lodella, Revell released a Limited Edition Beaufighter TF.X with vacform dihedral tailplanes, thimble nose and torpedo plus some photo-etched parts and new decals, but this is long out of production and the detail of the kit was still very basic.
I don't know why Model Monkey decided to focus on this basic old kit but I am delighted that they have. Model Monkey's resin cockpit (which also includes the compartment directly aft of the cockpit) and Radar Operator's Station will transform Revell's venerable Beaufighter.
---
In the Box
When I opened the compact cardboard box, I carefully unfurled the lovingly folded bubblewrap to reveal Model Monkey's 1/32 scale Beaufighter Radar Operator's Station in all its glory.
All the parts are presented in grey coloured 3D printed resin.
In common with the earlier cockpit release, the Radar Operator's Station parts boast amazing detail and textures printed in place, all encased in a cubist prison of resin supporting sprues.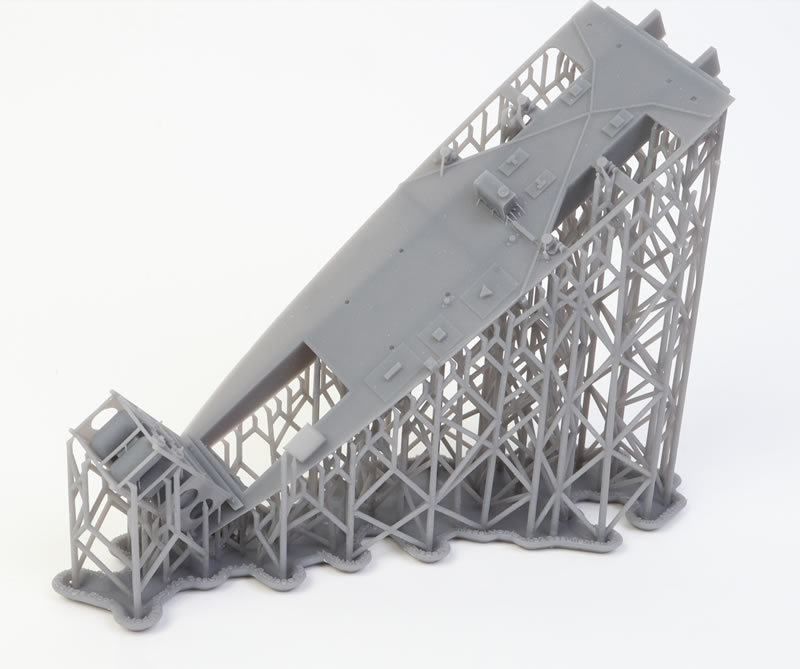 The attachment points on the larger parts look like an old-fashioned wooden roller coaster.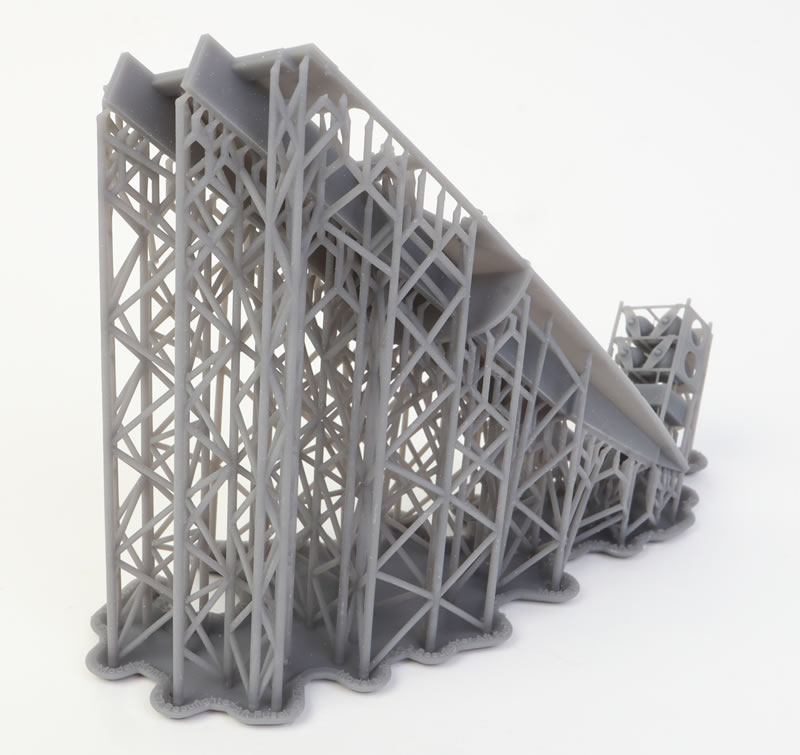 The Radar Operator's Station comprises just 17 parts, with detail added to the two largest parts - the mid-rear fuselage floor and an insert for the vaulted sides and top.
The top part is cast wth comprehensive raised rib and frame detail inside.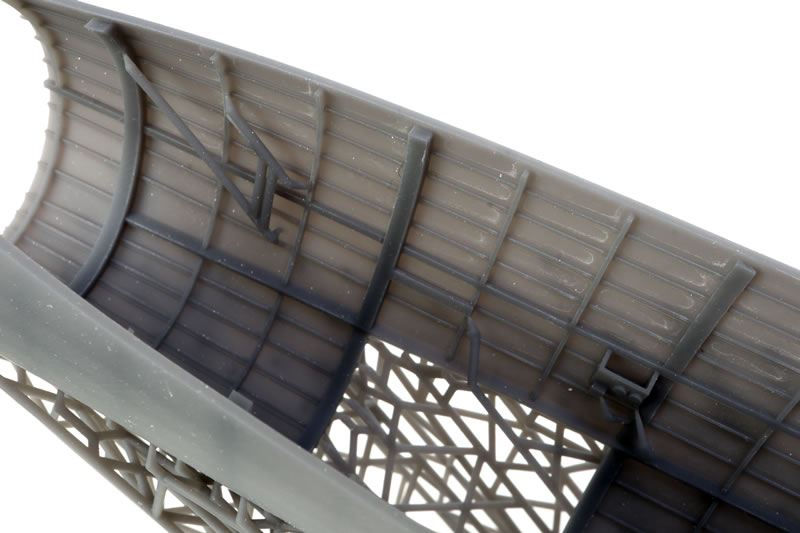 The floor features a rack cast in place at the rear, with spare oxygen bottles and boxes on board as stowage.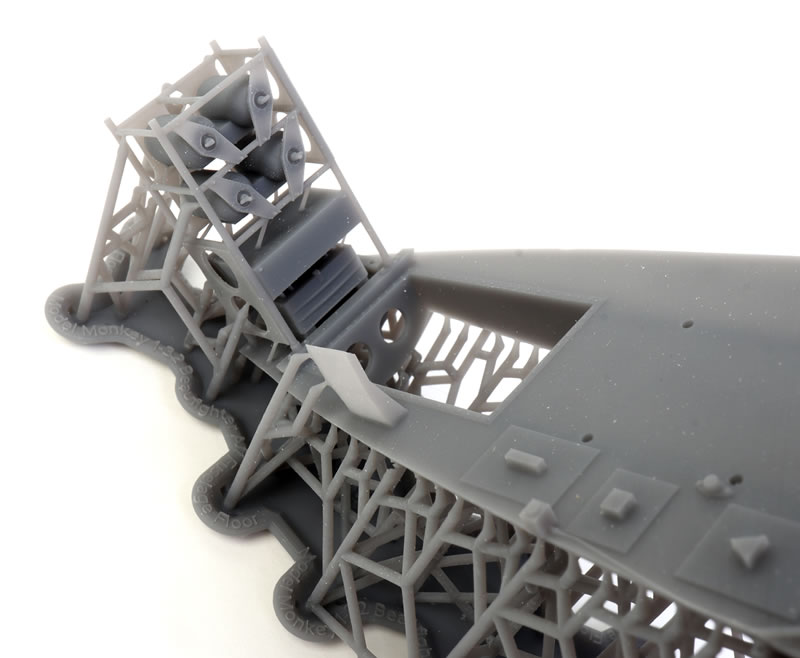 The pilot's seat is printed separately with a detailed mount and footrests.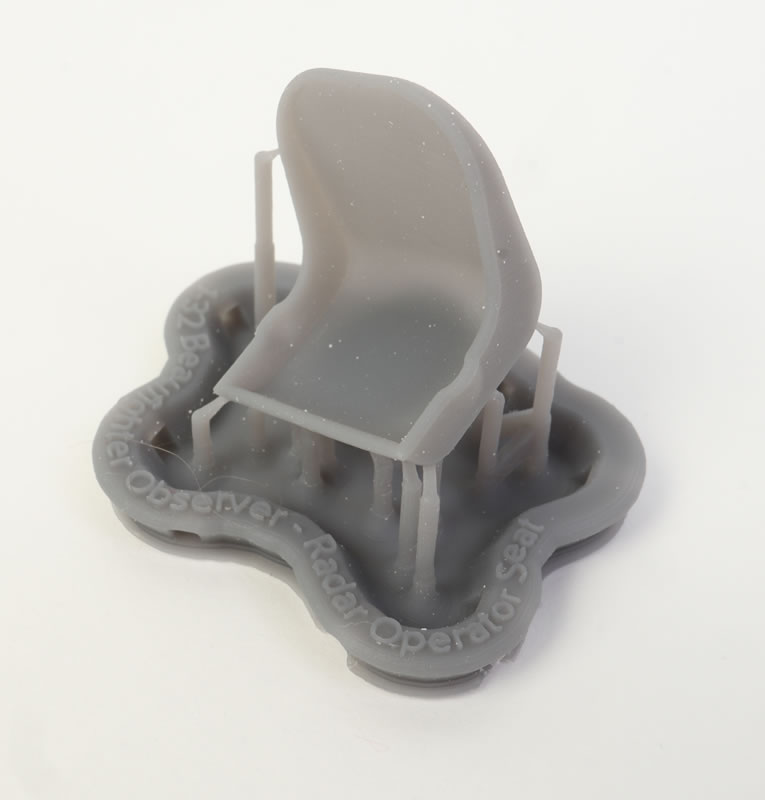 Harness straps are not included but there are plenty of options for 1/32 scale Sutton harness available, including several from Eduard.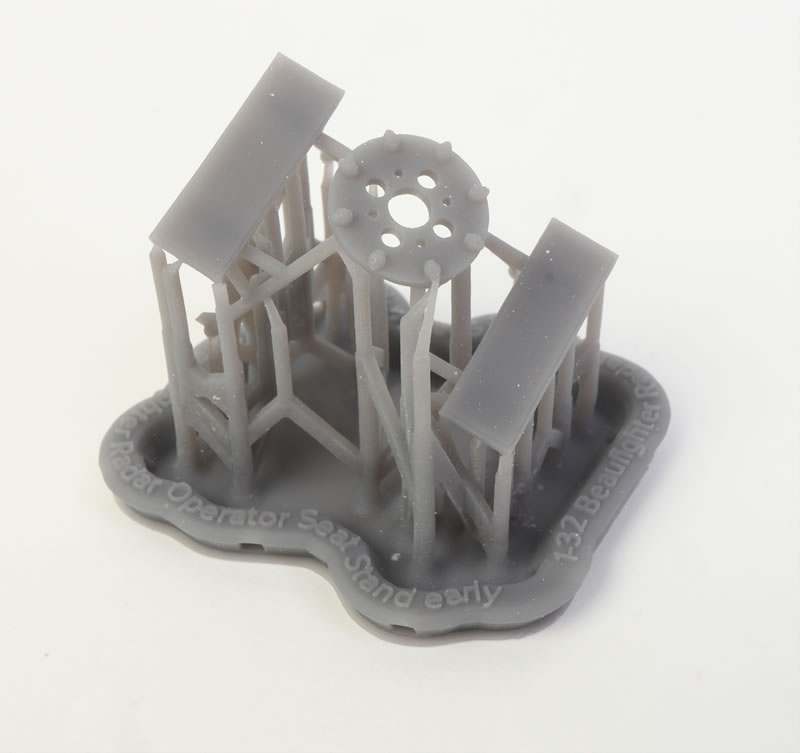 Five separate radio and radar boxes are included. These have been carefully attached to a piece of cardboard using double-sided tape before being bubble wrapped.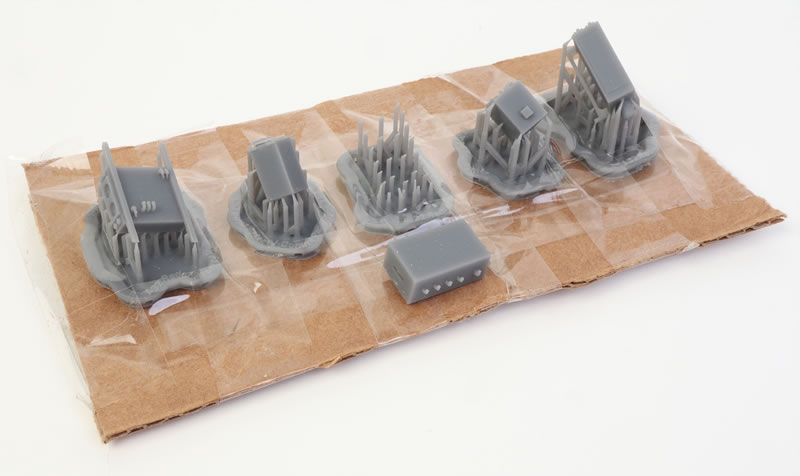 Two 20mm cannon will be fitted to the floor.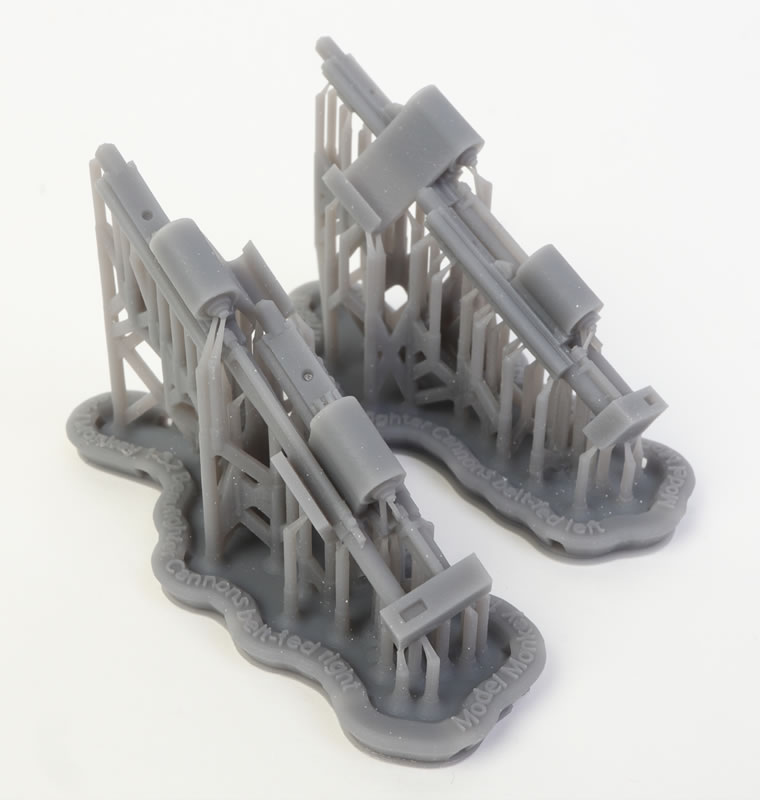 These are supplemented with four ammunition boxes.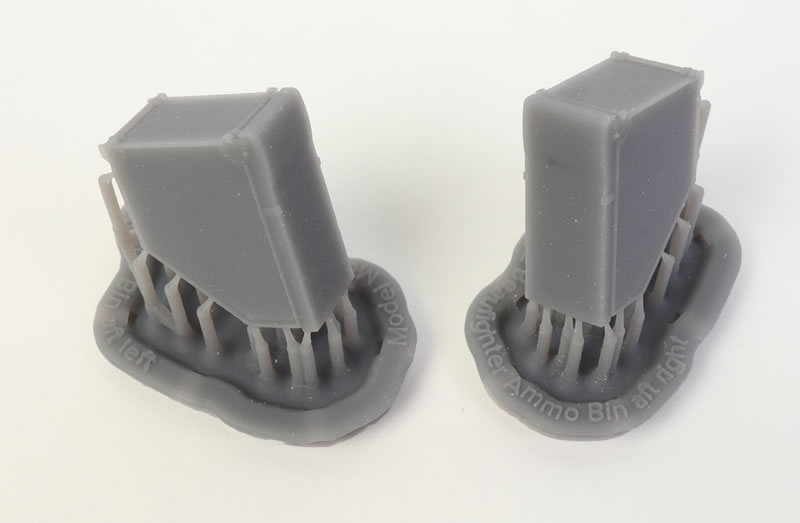 Heater tubes are supplied for the guns and the Radar Operator. The Radar Operator's tube appears to have wrapped asbestos texture.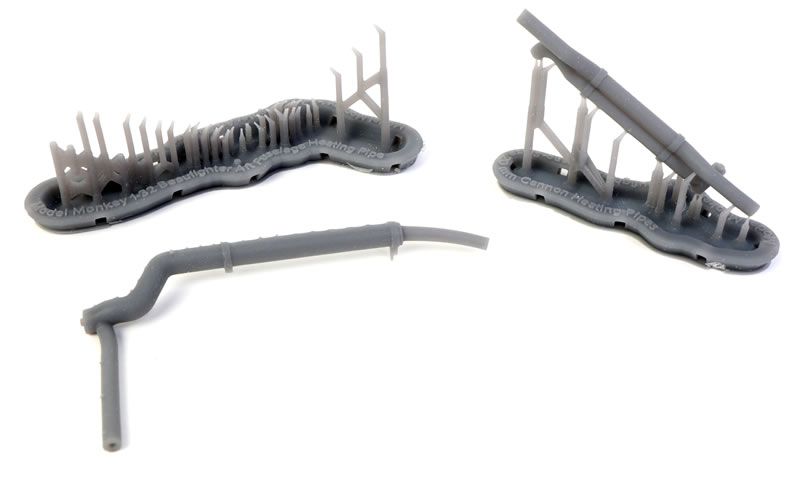 All the parts are attached to a myriad of resin supporting sprues. These are quite fine where they actually attach to the parts, but there are a lot of them and some may be in awkward locations.
Model Monkey advises that "slow and steady wins the race". With a good set of sharp sprue cutters, a new blade in your hobby knife to trim any resin from the parts, and the right attitude, you'll be freeing your resin parts in reasonable time.
The next task will be fitting the parts to the Revell fuselage. You will need to grind or sand down the detail on the kit fuselage interior, and test fit the parts carefully before commencing assembly.
Once that is done though, with only 17 parts, assembly of the cleaned-up cockpit components should be pretty straightforward. Your biggest decision factor might be your painting strategy.
Instructions and the colour guide may be downloaded from Model Monkey's online store.
Model Monkey's 1/32 scale Beaufighter Radar Operator's Station will transform the rear end of your Revell kit.
Model Monkey also offers two styles of replacement cockpit and several tailplanes. These will be perfect companions for this Radar Operator's Station.
More work will remain to be done for the undercarriage bays, engines and surface textures, but these won't be beyond the range of an experienced modeller.
This luxurious Radar Operator's Station will the crowning glory for anyone undertaking a super detail project for their Revell Beaufighter.
Thanks to Model Monkey for the sample
---
Text and Images Copyright © 2022 by Brett Green
except the illustrations Copyright © 2022 by Model Monkey
This Page Created on 26 October, 2022
Last updated 26 October, 2022
Back to HyperScale Main Page