Beaufighter Mk.VI & TF.Mk.X Cockpit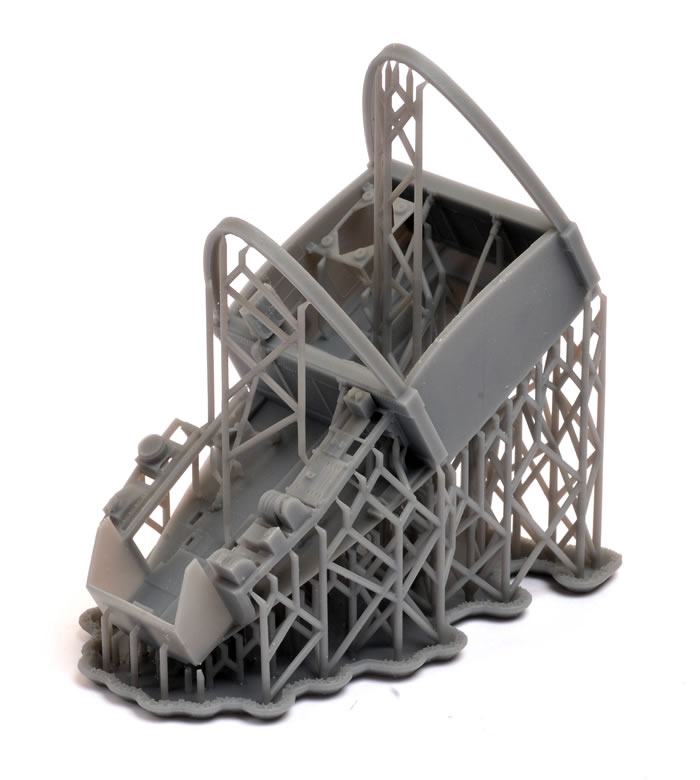 Model Monkey, 1/32 scale


HyperScale is proudly supported by Squadron.com
When I opened the compact cardboard box, I carefully unrolled the bubblewrap and revealed Model Monkey's 1/32 scale Beaufighter cockpit main part in all its glory.
Please note that this set appears to be a different approach to either conventional resin casting or traditional 3D printing. It is in fact 3D printed resin, not the usual nylon material usually associated with printed parts.
My jaw dropped when I examined the amazing detail printed in place, all encased in a cubist prison of resin supporting sprues.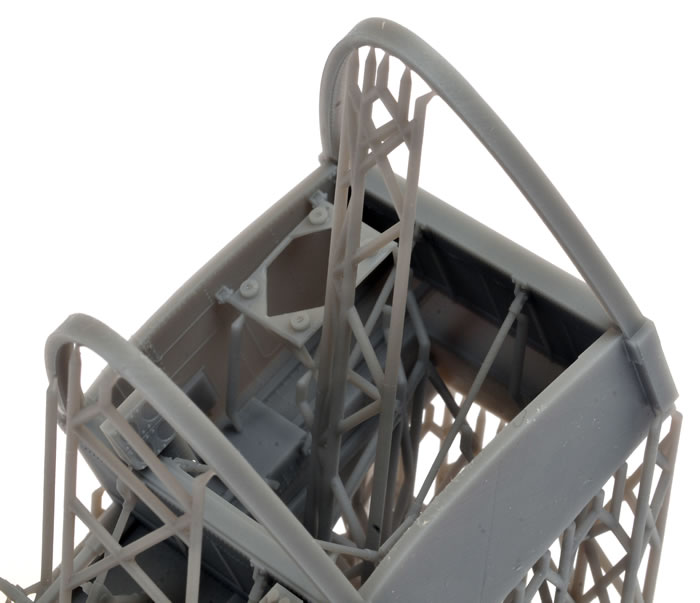 Revell's 1/32 scale Beaufighter dates back to 1974. It is a basic kit in the extreme, although I haven't heard anyone complain about the overall shapes.
In co-operation with a company called Lodella, Revell released a Limited Edition Beaufighter TF.X with vacform dihedral tailplanes, thimble nose and torpedo plus some photo-etched parts and new decals, but this is long out of production and the detail of the kit was still very basic.
I don't know why Model Monkey has decided to focus on this basic old kit but I am delighted that they have. Model Monkey's resin cockpit (which also includes the compartment directly aft of the cockpit) will transform Revell's venerable Beaufighter.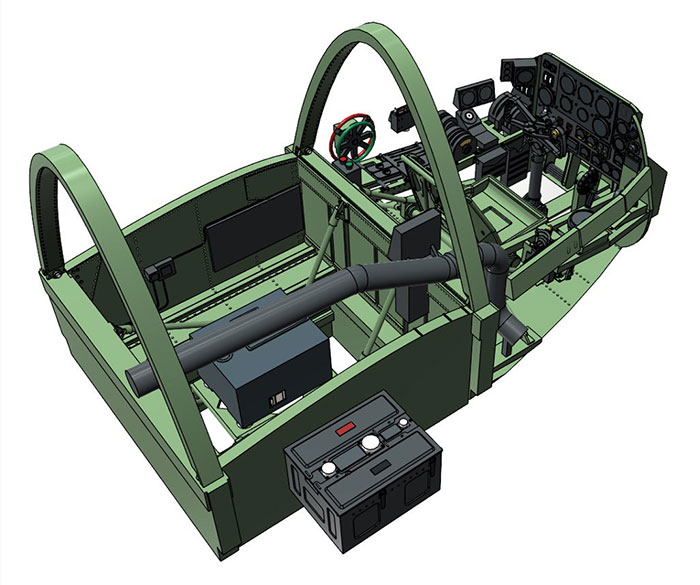 The cockpit comprises just 17 parts, with the crowning glory being the main cockpit part. This is delivered with side consoles, quadrants, compass and more in this remarkable single part.
The pilot's seat is printed separately. Harness straps are not included but there are plenty of options for 1/32 scale Sutton harness available, including several from Eduard.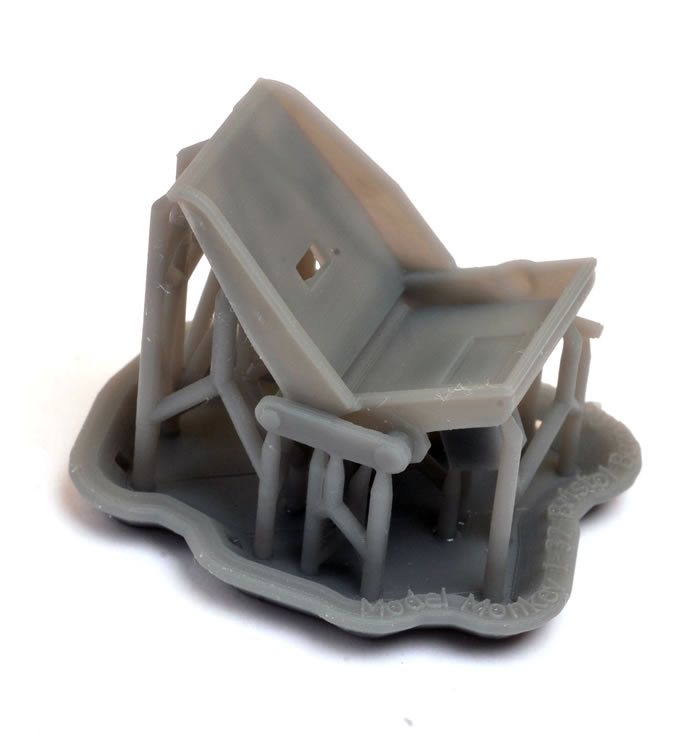 The instrument panel is another separate part. Raised detail is subtly done, while instruments are blank circles. Airscale 1/32 scale decals will be ideal here and, in fact, Model Monkey offers Airscale decal numbers as an instrument panel marking guide in their PDF instructions.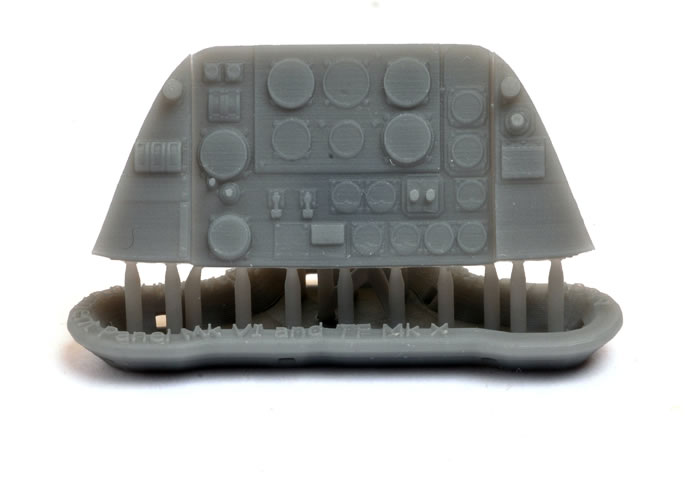 The pair of trim wheels is a remarkable piece of sculpting and printing.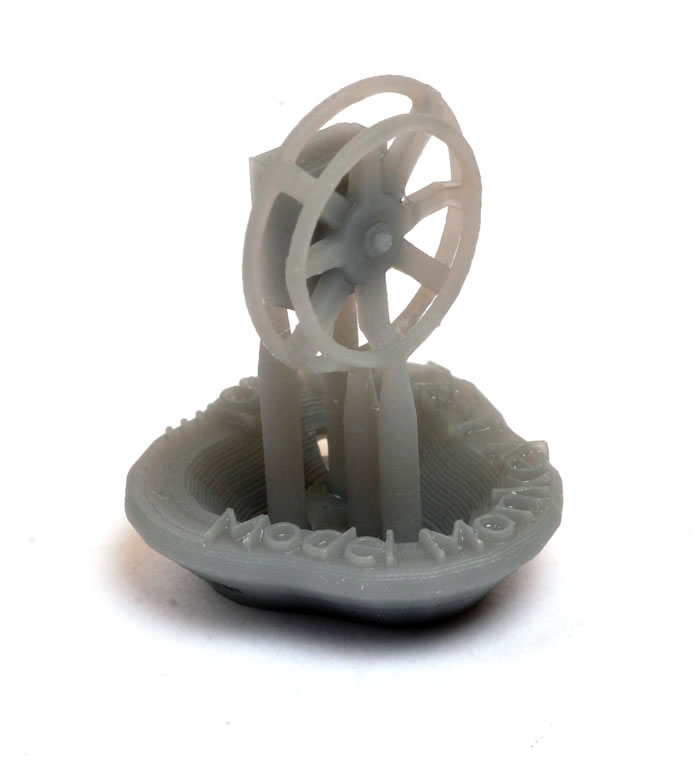 The control column is produced as a single part with the yoke and the brake lever.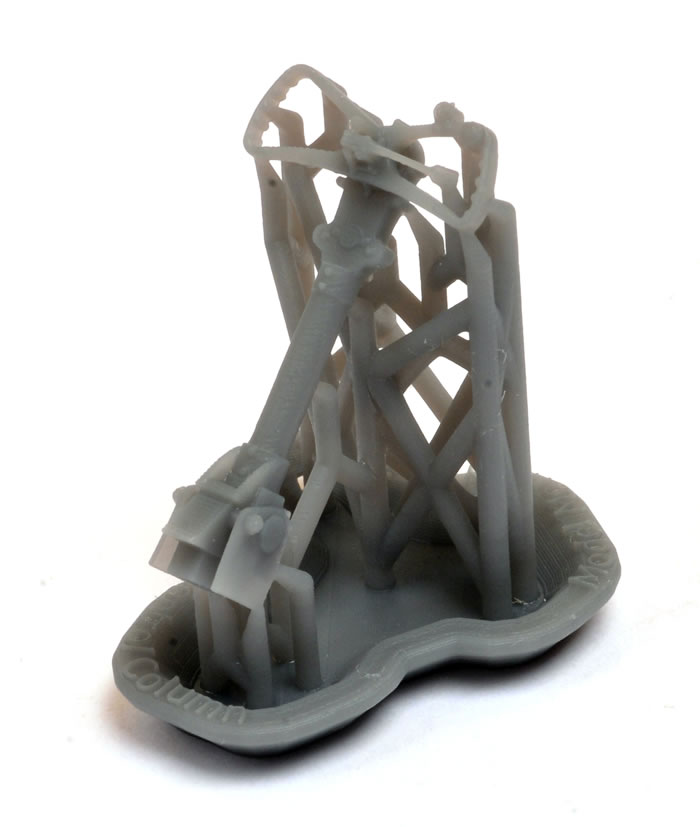 Other separate parts include the UK-designed TR.1133 radio, rudder pedals (presented with their mounts as a single part), fuel gauges, radio altimeter display, switch box, starboard canopy sill instruments, and heater piping.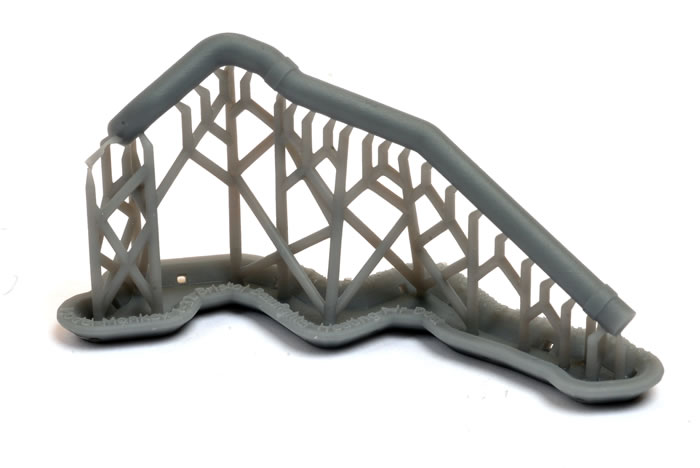 All the parts are attached to a myriad of resin supporting sprues. These are quite fine where they actually attach to the parts, but there are a lot of them and some are in awkward locations. Model Monkey does not shy away from the challenge, stating bluntly that "supporting sprue removal, especially from the cockpit floor and intra-spar equipment bay is difficult".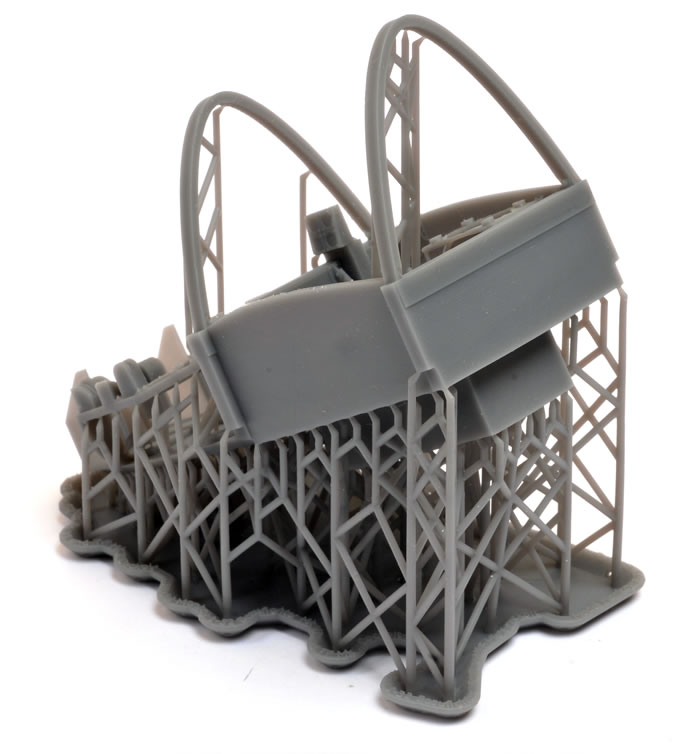 They also point out that "slow and steady wins the race". With a good set of sharp sprue cutters, a new blade in your hobby knife to trim any resid from the parts, and the right attitude, you'll be freeing your resin parts in reasonable time.
The next task will be fitting the parts to the Revell fuselage. You will need to grind or sand down the detail on the kit fuselage interior, and test fit the resin cockpit carefully before commencing assembly.
Once that is done though, with only 17 parts, assembly of the cleaned-up cockpit components should be pretty straightforward. Your biggest decision factor might be your painting strategy.
Model Monkey's 1/32 scale Beaufighter cockpit will transform the front end of your Revell kit.
More work will remain to be done for the Observer's station, the undercarriage bays, engines and surface textures, but these won't be beyond the range of an experienced modeller.
I see that Model Monkey is also releasing two styles of dihedral tailplanes, which is welcome news for anyone planning to build a Mk.VI or TF.Mk.X.
This luxurious cockpit set will be a great start for anyone contemplating a super detail project for their Revell Beaufighter.
Thanks to Model Monkey for the sample
---
Text and Images Copyright © 2019 by Brett Green
except the illustrations Copyright © 2019 by Model Monkey
This Page Created on 21 May, 2019
Last updated 23 August, 2022
Back to HyperScale Main Page