Squadrons Number 49
The Supermarine Spitfire Mk.I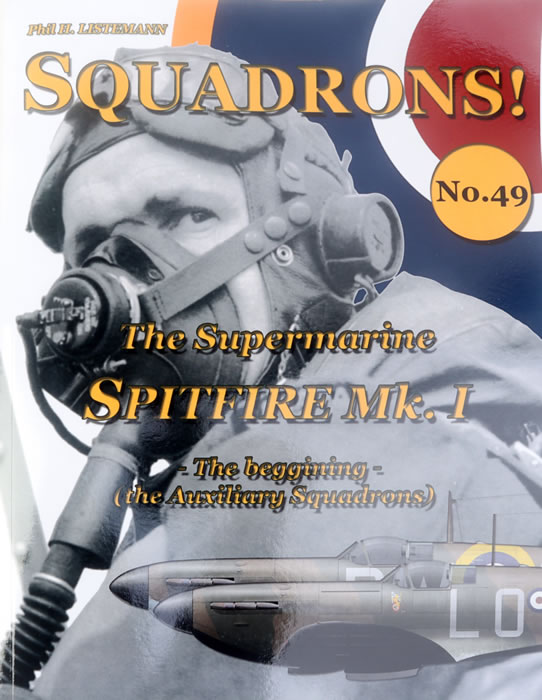 Philedition
S u m m a r y :

Catalogue Number, Description and ISBN:

Squadrons No. 49
The Supermarine Spitfire Mk I
The Beggining (sic)
by Phil H. Listeman
The Auxiliary Squadrons
Phil H. Listemann
Illustrations by Gaetan Marie

ISBN: 979-1096490-82-0

Contents & Media:

Soft-cover format, 48 pages.

Price:

Available online from www.raf-in-combat.com and selected retailers

Review Type:

First Look

Advantages:

Useful to both modellers and those interested in the history of aircraft and its early involvement in the war good set of well reproduced personal photos and very nice coloured profiles.

Disadvantages:

Spelling error on the cover.

Conclusion:

This is an interesting and valuable volume for both the historian and modeller that adds to the literature on the early Spitfires. Recommended.

Reviewed by Graham Carter
This is a 52-page case-bound A4 'bookazine' with a glossy card cover and is the latest in this long series of editions covering specific squadrons using a variety of Allied fighters and light bombers during WWII. It contains 47 pages of information on semi-matte paper and 5 more that are either blank or advertise other volumes. What shame that the editors did not pick up the glaring spelling mistake on the cover and title page!! Surely a spell-checker would have picked up "beggining"…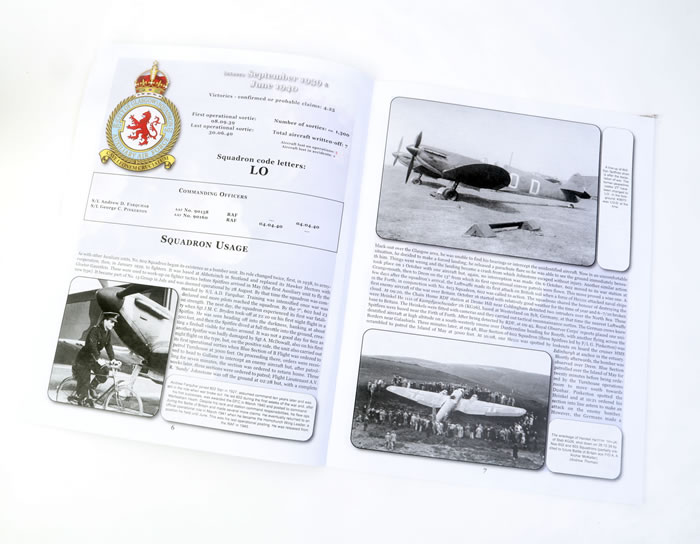 This volume covers the RAF's Auxiliary squadron use of this aeroplane, from the start of the war until June 1940 when most were replaced with Mark IIs. The volume starts with a brief outline of the prototype and early development of the Spitfire and includes a couple of familiar photos and glossary of terms.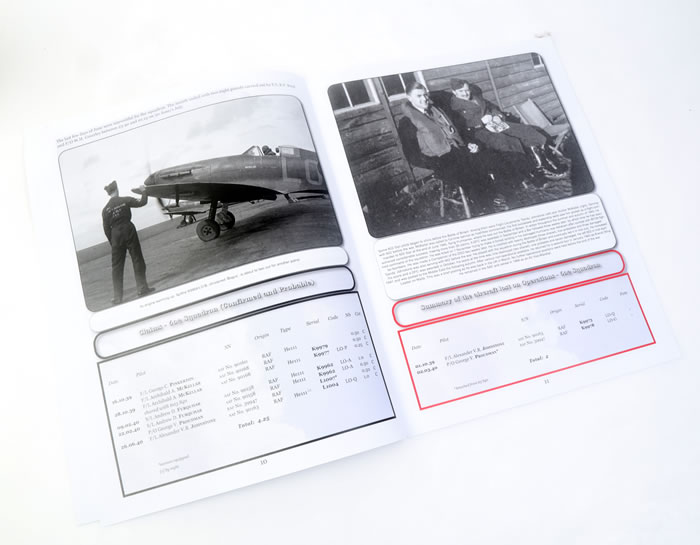 The squadrons covered are 602, 603, 609, 610, 611 and 616. The main part of the volume is concerned with these squadrons, and each is treated with a variable coverage looking at a their actions, bases, and personnel. Each is accompanied by tables of battle claims, and aircraft losses due to action or accidents, interspersed with useful photos of aircraft and personnel . Photos are all in B&W, of a reasonable size and come from public and private sources. Captions and back-stories are interesting. Quality is a little variable depending upon the originals, but are interesting in that they often show casual scenes around the planes. There follows an 'In Memoriam' table of details of the pilots who lost their lives while flying with these squadrons.
The volume then concludes with seven excellent colour profiles of representative aircraft from the squadrons by Gaetan Marie of BravoBravo Aviation. These early Spitfires went through a couple of camouflage and marking changes, especially the undersides and these are shown in the profiles and in one page look at the underside variations.
Recommended.
Thanks to Phil Listemann for the review sample.
---
Review Text Copyright © 2021 by Graham Carter
This Page Created on 3 December, 2021
Last updated 3 December, 2021
Back to HyperScale Main Page
Back to Reviews Page