PB4Y-2 Privateer
by Steve Hawley
photographs by Bill Thys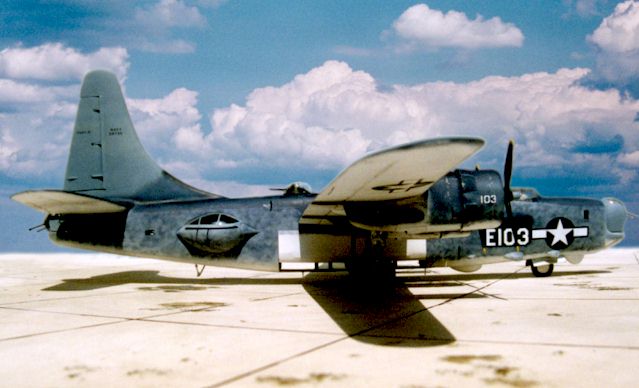 PB4Y-2 "Privateer"


HyperScale is proudly supported by Squadron.com
My father flew PB4Y-2s in WWII and I've been waiting since 1964 for a 1/48 scale model to be released. My rebirth as a modeller came 3 years ago when I discovered Koster's PB4Y-2 Privateer conversion for Monogram's B-24. The joy was short lived as I fought the challenges presented by vacuum form and Koster 'engineering'.
Before we go further, let me just say, THANK YOU KOSTER FOR PRODUCING THIS CONVERSION! I may whine and cuss a lot but without the Koster kit there would be nothing. And the detail in the kit's parts is first rate. On the other hand, many times I had to put my project back on the shelf because I was unhappy with my results. Expect and accept compromises.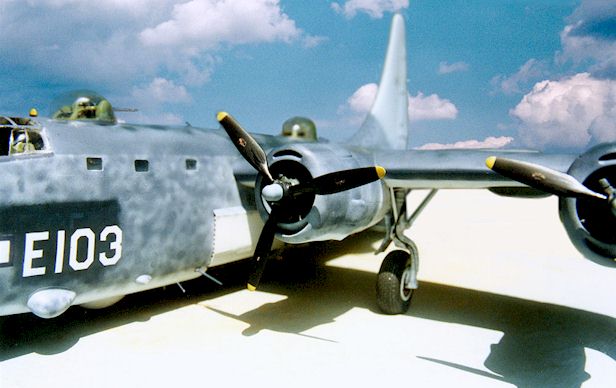 Scale Aircraft Modelling has an excellent 'how to build' review in their February 1997 issue. My review covers some problems overlooked by SAM.
Here are a few lessons learned:
Tips
1. Plastic putty will melt vacuum form.

2. Cyanocrylate will fog clear plastic days later.

3. Slo-Zap is a great filler.

4. Micro Kristal Klear makes great windows.

5. Bare Metal Foil makes excellent frames.
---
Monogram Kit Problems
1. Inferior interior.

2. Bomb bay doors lacking in detail. I had to scratch build.

3. Wheels and tires inadequate.- replaced with after market items.

4. Landing gear poorly detailed and support arm too long.

5. Landing gear bay detail inaccurate.
---
Koster Conversion Problems
Top air scoop not included.---scratch build.

Side windows in front of wing in wrong location---not fixed

All exhaust pipes unacceptable.#3 exhaust pipe in wrong location - scratch build.

Waist turrets design makes it hard to keep sanding dust and overspray from inside.

Radar antenna covers in wrong location and wrong profile---not corrected

Whip antennas and antennas in all locations not mentioned or provided--scratch built.

Erco nose turret detail difficult to install.

Alignment of engine nacelles difficult to get right.---surgery after installation.

Engines must be spaced back so the crank case isnt hanging out too far.

Front outer windscreen panels not angled down.

Waist turrets too large. Not corrected



Many compromises were made so I could complete my PB4Y-2 conversion, not the way I like to model. But now I have a fairly accurate 1/48 scale Privateer in my collection... finally.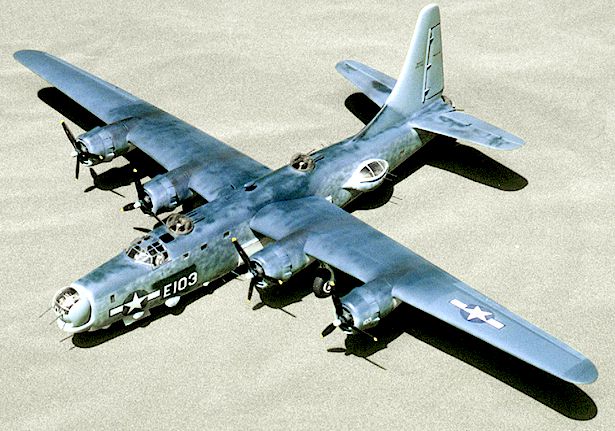 The other plane my father flew was the PV-1 Ventura. Guess who makes that in 1/48th scale. That's right, Koster!
Sometimes I wish my father joined the Army Air Corps. Oh well, I'll have it finished in three years. See you then.
BTW, I'm currently collecting WWII photos of PB4Y-2s. If you have access to any photos, please E-mail me at stevepb4y@carolina.rr.com
---
Model and Text Copyright © 1998 by Steve Hawley
Photographs Copyright © 1998 by Bill Thys
Page Created 26 August 1998
Last Updated 26 July 2007
Back to HyperScale Main Page
Back to Features